How can you improve your coxing skills? Olympic cox Phelan Hill provides tips
Phelan Hill coxed the GB men's eight to Olympic gold at Rio 2016 and bronze at London 2012. He outlines three key areas to focus on below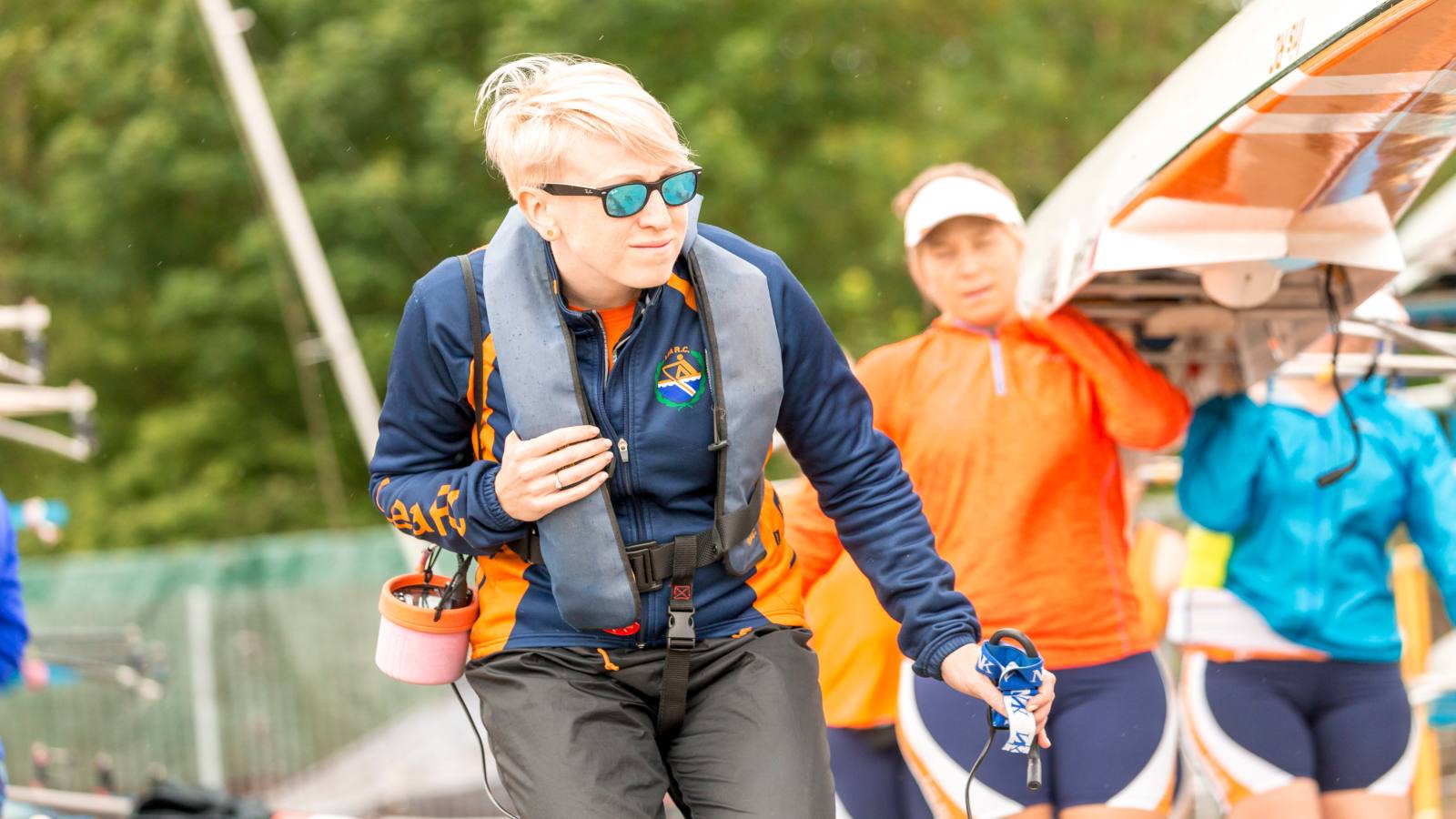 One of the best coaches I've worked with told me that a good cox is not someone who is always talked about but one who you almost don't notice. They are the coxes that keep things running smoothly without being constantly questioned as they are always one step ahead.
So how can you improve your coxing skills? For many a top-level cox the best teacher is probably experience – the more kilometres steered and the more experience of various training or racing scenarios, the better prepared you will be to contribute to the crew.
If you would like to improve your coxing, I would target three core areas:
1 – Steering
I think steering is one of the easier things you can evaluate and address.
When you are in the boat you can tell whether the boat is twisting or whether you find yourself correcting your own steering only a few strokes later. The key thing to remember in these cases is to use less rudder and plan ahead.
Another great way of monitoring your own steering performance is to record it. It's not the nicest thing to watch but it is very effective.
Place a camera such as a GoPro on the stern canvas looking backwards and record. When you watch the footage later, you'll soon get an idea of how you are steering and whether you are using too much rudder. Repeat the process periodically and you'll be able to get a good picture of how you are getting on.
2 – 'In-boat' training calls
A positive way for a cox to learn or correct faults is for the coach or rower to refrain from criticising too heavily on the water, and instead spend short periods of time after training going over the mistakes or faults of the session. This approach will also help to build a healthy working relationship between coach and the cox, which is sure to benefit everyone in the future.
Similarly, it is best for a rower to discuss coxing after the outing, when everyone is more relaxed.
I learned the most about my calls by sitting down with my crew to listen to the recording of a race
In my experience the best coxes are the ones who take it upon themselves to gain feedback from the coaches and rowers – sometimes feedback may not be forthcoming, so be prepared to ask and follow up if required. Once you have this, develop a system that works for you so you can monitor yourself, with the aim of improving your performance each time you go out.
Another form of feedback is to record a session and then play it back. It can be painful but it's a great tool. If you don't like what you are hearing then think how the rowers may feel!
Once you have listened, approach your coach, rower, or an experienced cox and run through the recording with them for questions or ideas.
New to coxing?
If you've just started coxing, or are thinking about doing it, then it's worth checking out our courses. You can find out more here.
3 – 'In-boat' race calls and tactics
The same principles apply for racing: approach coaches and rowers for feedback and record your races but if you are feeling brave take it one step further.
I learned the most about my calls and racing style by sitting down with my crew to listen to the recording of a race and discussing each segment. For example, the first 500m – what calls worked, what didn't, what could have been better?
This is probably one of the hardest things to do. You're throwing yourself in the lion's den but you'll certainly come out of it stronger and have a far better idea of what the rowers want and expect. Fortune favours the brave!
Then for the next race be sure to deliver on what you've discussed.
This article first appeared in Rowing & Regatta magazine – find out more here. Look out for more about coxing soon!