Ten medals at the Invictus Games for Team UK athletes
Team UK athletes achieved an impressive ten indoor rowing medals at the Invictus Games in Sydney, Australia.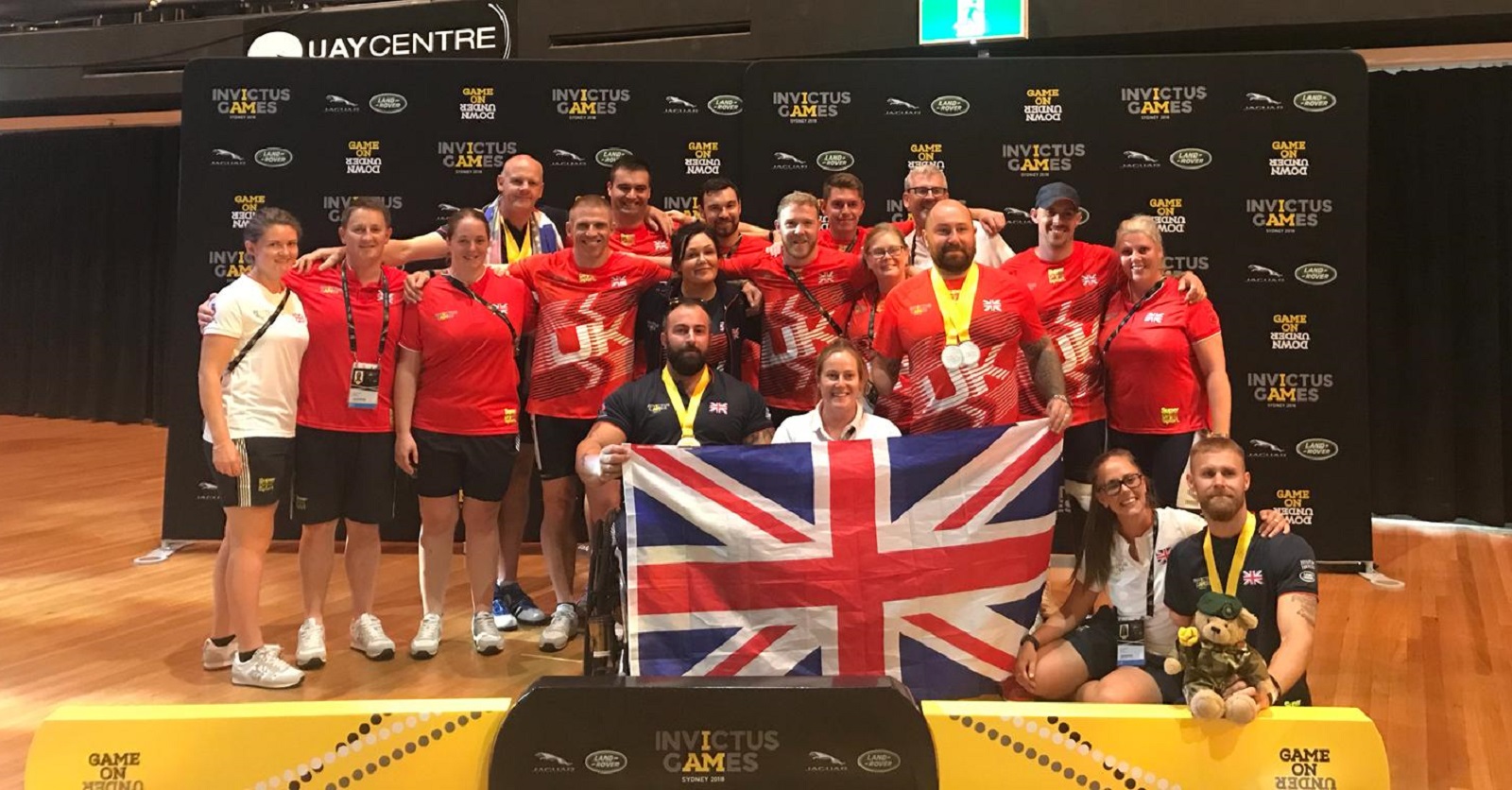 Taking place in Sydney, Australia the Invictus Games hosts an indoor rowing event like no other. After months of preparation 21 athletes competed in the indoor rowing competition representing Team UK.
Invictus athletes will be taking on their next indoor rowing challenge at the British Rowing Indoor Championships (BRIC), on 8 December at Lee Valley Velopark.
You can sign up for an adaptive 500m or 2,000m event and compete with the Invictus athletes by entering BRIC here.
Some athletes were experiencing the Invictus Games for the first time and some were returning athletes, such as Michelle Turner. Turner was announced as Vice-Captain for Team UK in May 2018.
Turner competed in the women's IR6 four-minute endurance race, rowing an impressive 993 metres and coming in 8th. Speaking after the competition, Turner said: "Today has been incredible, this year we have achieved more than we could ever imagine. My favourite part of the indoor rowing finals was watching my fellow teammates smash their PB's and seeing the tears in the eyes of the medallists."
David Watson, who rowed his way to a silver medal in the IR1 one-minute sprint race and four-minute endurance race, said: "Rowing is a new sport for me and I found the experience brilliant. The competition and the atmosphere was amazing, the support pushed me to do my best. Winning silver topped off a great day."
Rachel Williamson and Mark Ormrod put in impressive performances, achieving an incredible two gold medals in both the four-minute and one-minute races in their respective categories. Williamson said: "Today I've seen an incredible atmosphere and spirit within Team UK at the indoor rowing finals. PB's were conquered, goals were smashed and our friends and family gave incredible support."
Hannah Lawton, British Rowing Talent ID Coach – Paralympic Pathway and Team UK indoor rowing coach, said: "The Invictus Games has been an incredible event, really well organised and the atmosphere has been electric.
"The indoor rowing team have trained very hard and gelled together, supporting each other both mentally and physically and pushing each other on, which showed today with 33 personal bests and 10 medals."
If you're inspired to give indoor rowing a go, check out the adaptive indoor rowing page for information and training plans. Lawton shared her top tips for anyone looking to give rowing a go: "Don't be afraid to give it a go if you think you can't, set a target for something to aim towards (an event or certain distance) and make sure you're enjoying it, get other people to do it with you."
What are the Invictus Games?
The Invictus Games were established by HRH Prince Harry to recognise and celebrate the "unconquerable character of servicemen and women and their families". The games are for anyone who has suffered an injury or illness, while serving in the military and who want to challenge themselves in competition. Many of the athletes have physical injuries from their time in service but equally represented are those who suffer from mental health injury or illness.
The games host a number of sports competitions including archery, athletics, cycling, golf, powerlifting, sitting volleyball, swimming, wheelchair basketball, wheelchair rugby, wheelchair tennis and indoor rowing. Training for, and competing, in sport is often used to aid rehabilitation for both physical and mental illness or injury.
Check out the full results here.