Meet Ellen Buttrick – the Para-rower and charity worker making her World Championships debut
Ellen Buttrick will make her competitive debut with the PR3 mixed coxed four as GB bid to win gold for an eighth successive year in this boat class at the Worlds in Plovdiv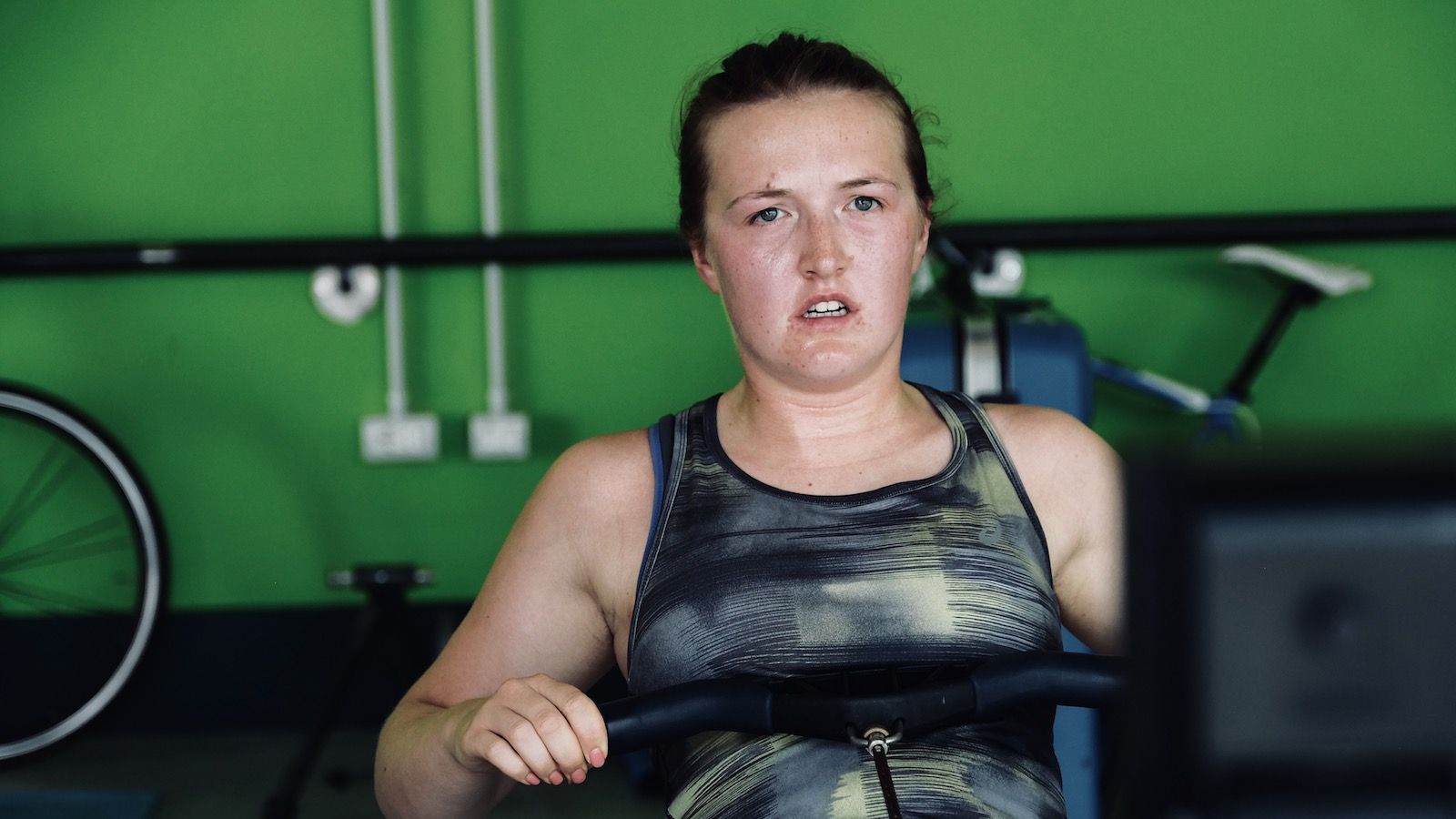 Twenty-three-year-old Ellen Buttrick counts herself fortunate to be able to follow both her passions – competing with the GB Para-rowing squad and working in human rights.
Since January, the geography graduate has worked three days a week as office coordinator for the resettlement programme at the Refugee Council in Leeds – while also training with the Para-rowing squad nearly 200 miles away at Caversham.
It can be a bit of a juggling act but keeping organised and communicating openly with her work colleagues and coaches makes it possible.
She says: "On working days I train before and after work at my gym and at the Leeds RC boathouse."
Her role at the Refugee Council involves helping Syrian families to settle in Yorkshire and offering support while they rebuild their lives in the UK.
"The best thing is meeting the people who we're trying to help," she adds.
"One of the nicest days of my job was when I first started in January, a group of refugee families  arrived from Syria. We organised their arrival, including transportation, accommodation, and their first meal – a Domino's Pizza – and we were there to welcome them. It was snowing!
"There were people of all ages including an old man who arrived waving a Union Jack flag and saying 'Thank you UK, thank you'."
After seeing people row at Roundhay Park, near her home in Leeds, Buttrick's love of rowing began when she started a learn-to-row course during the opening week of the London Olympics. It was an inspirational time to be learning the sport with the GB rowers winning an incredible nine medals – an all-time best at the Olympics.
One of the first things I said after being diagnosed was 'Does this mean I can row at the Paralyampics?!
Her studies took her to Northumbria University where she continued to row and she later joined Tyne ARC.
But during this time she was diagnosed with juvenile macular degeneration, an inherited eye disorder which results in a gradual loss of vision and is currently incurable.
"It was a surprise," says Buttrick. "I'd rung around a lot of opticians and thought that none of them could do their jobs because, despite their help, I still couldn't see!"
She was eventually sent to a specialist eye hospital in Newcastle. "One of the first things I said after being diagnosed was 'Does this mean I can row at the Paralyampics?!'"
After going through the classification process, she joined the GB Para-rowing squad earlier this year and feels lucky to be training alongside crew mates, including Paralympic champions such as Grace Clough and Dan Brown.
While she has some vision – "I can see the blade but not the person sitting directly in front of me, so if I focus on an object it will look blurred" – she has trouble seeing the departure boards at train stations which makes travelling between Leeds and Caversham more of a challenge.
"But it's given me this opportunity to row for my country, which I see as making the most out of an unfortunate situation," she says.
"Working with the refugees has made me realise how fortunate I am. Sometimes I think I'm having a bad day – for instance, if our boat can't go out on the water – but then I think about the strength of the people that I work with, and the fact  that I haven't had to flee a country. I am very fortunate to be in this position. And if I get upset about my eyesight I think the same.
"Seeing how happy people can be with so little has shown me that you really just need the basics to be happy."
On Monday morning, Buttrick's first international race will be the heats for the PR3 mixed coxed four when the crew begin their bid to win GB an eighth consecutive gold medal in this boat class. With 13 entries in their category, competition is likely to be tough.
"I am looking forward to learning from this opportunity and hopefully developing as an athlete," she says calmly.
"I'm also fortunate to have such a supportive organisation to work for. They have let me have five weeks out of the office for the Worlds and I am very grateful to them."
Keep up-to-date with all the goings on at the World Rowing Championships by following British Rowing on Twitter, Facebook and Instagram. You can also watch every race live on the World Rowing website.