Morgan Hellen looking to put injury-plagued 2017 behind him and make senior GB debut in Linz
Morgan Hellen is set to make his senior GB debut at World Cup 2 in Linz this weekend, having missed the entire of 2017 with a shoulder injury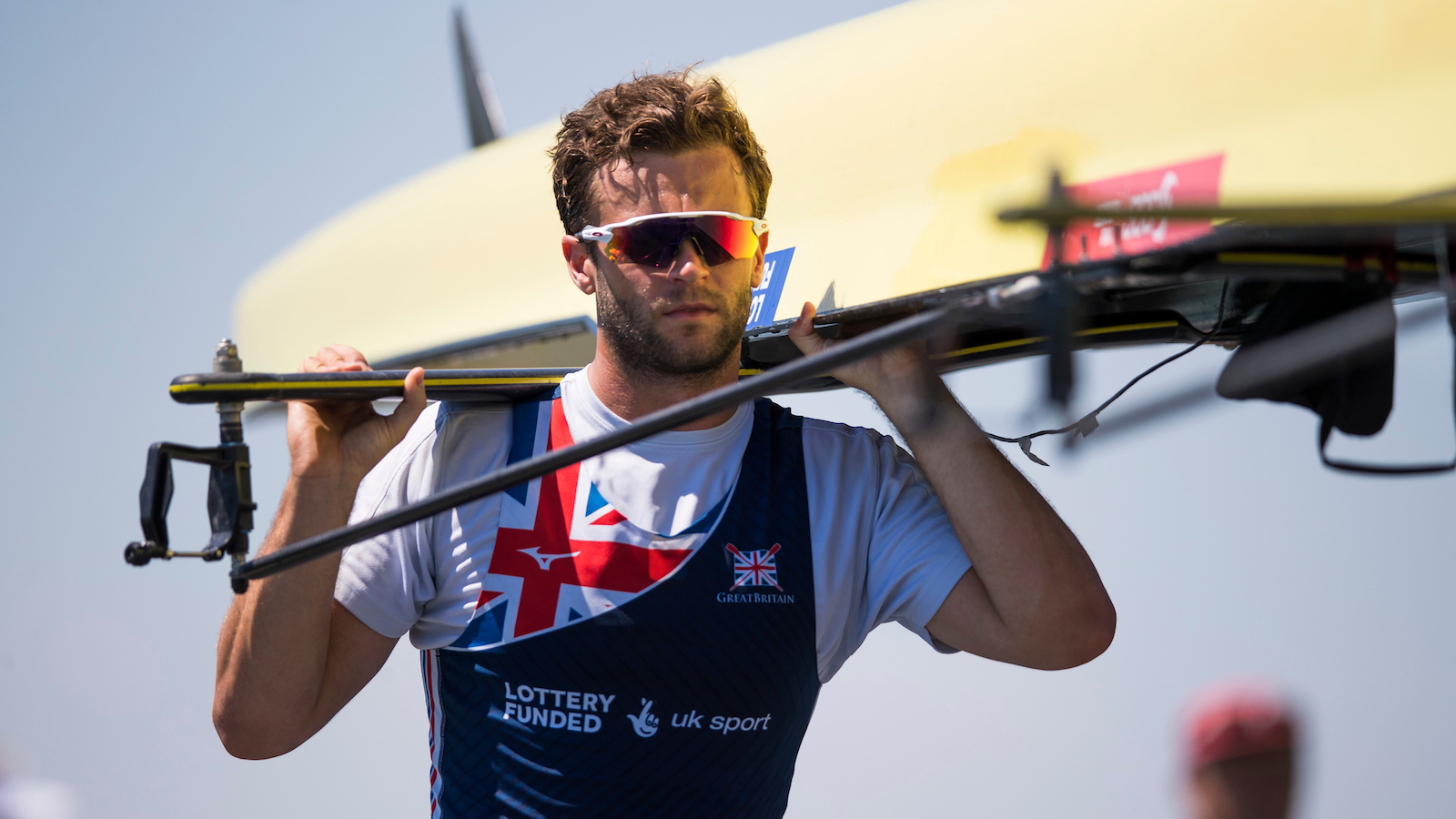 Morgan Hellen's senior GB debut has been a long time in the making.
A graduate of British Rowing's World Class Start talent ID programme, Hellen represented GB at Junior and U23 level but his first season in the senior squad was blighted by a shoulder injury.
The Maidstone rower dislocated his shoulder and underwent surgery in the spring of 2017, which kept him out of a boat until July. Having resumed full training in September, Hellen was selected in the men's four for World Cup 1 in Belgrade in early June, but illness in the squad forced a reshuffle and he travelled as a spare instead.
But now the 25-year-old is looking forward to earning his first senior vest at World Cup 2 in Linz this weekend, again selected in the four.
"It was probably the hardest season I've had. Not having the chance to race really affected me. I struggled mentally to deal with it, but now I'm in a more positive place and ready [to race]," he said.
"[GB Rowing Team physio] Lawrence [Sonvico] used to work in the hospital where I had the surgery, so he had a lot of experience with shoulder injuries. He said that normally I'd see someone every six weeks but I was getting to see him every day, which made a massive difference.
"All of the support staff were really willing to help me. [Physiologist] Gareth [Turner], was writing my programme and helping me through the training. That enabled me to focus on areas that I wouldn't have done if I was always rowing."
Hellen learned his trade with Maidstone Invicta RC, but made a move across the Atlantic when offered a scholarship by the University of California, Berkley, where he studied for five years.
During his time in the Golden State, Hellen became a national rowing champion and also took gold at the 2016 FISU World Championships for Great Britain.
"It taught me a different side of the sport [in the States]," he said. "It's a bit different over there – they're a bit more focussed on being tough and less on the technique side of things. I learned a lot and it made me a different person and a different rower.
"I studied architecture, which was difficult at times. In my third year there were times when I'd be going to sleep at 2am and waking up at 6am to go training. It was challenging but overall it was a really positive experience; I wouldn't have wanted it to be easy."
Hellen begins his World Cup at 10.45am (BST) on Friday in heat two of the men's four. You can follow all the action from Linz on British Rowing's Twitter, Facebook and Instagram channels.