Team UK unveiled for the Invictus Games Sydney 2018
Indoor rowers Mark "Dot" Perkins and Michelle Turner named as Captain and Vice-Captain for the October event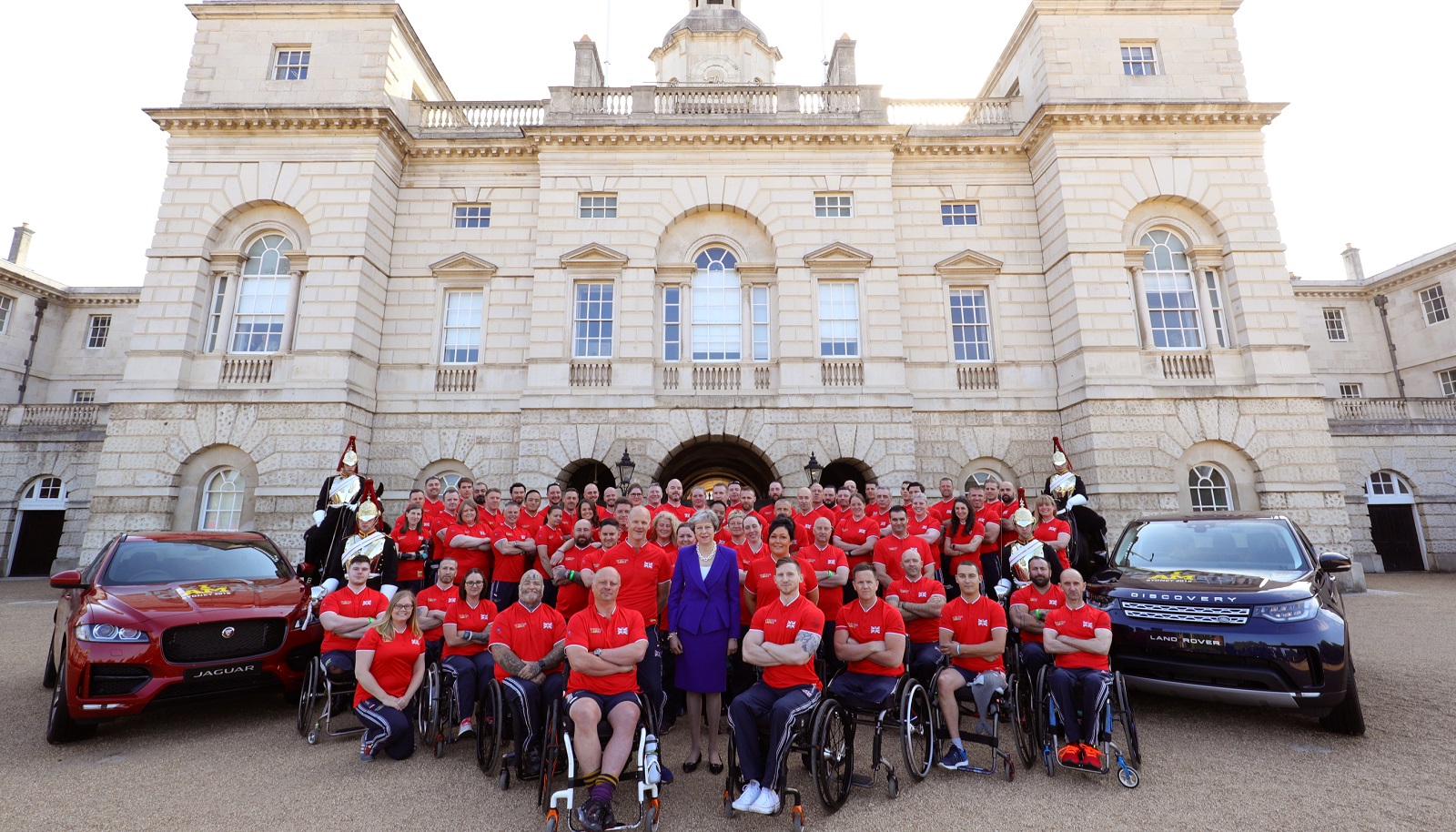 A 72-strong team of wounded, injured and sick (WIS) military personnel and veterans have been selected to represent the UK at the 2018 Invictus Games.
The team came together for the first time since selection at Horse Guards Parade and were joined by Prime Minister Theresa May who posed with the athletes for the first official team photograph and wished them luck for the Games in October.
As part of the 72 strong team, 21 athletes will be competing in the indoor rowing event, with four reserves. The athletes including Vice-Captain Michelle Turner who first competed in indoor rowing at the Toronto Games 2017. Michelle has personally experienced how being part of the Invictus Games and competing in the indoor rowing event has helped her recovery.
Turner said: "I'm beyond excited and ready to go. Last year I felt like I just about survived it…this year I'm in it to win it! Time to train hard on the indoor rowing machine."
Former Royal Marine, Mark Ormrod will be racing again in the indoor rowing event at the games in October. Speaking to British Rowing at the Team UK announcement, Ormrod said: "I'm very excited to be selected as part of the indoor rowing team. I'm looking forward to trying to better last year's performance and seeing how far I can push myself."
451 WIS military personnel and veterans, more than ever before, trialled for one of the 21 spots in the indoor rowing team. The trials were attended by HRH Prince Harry, Meghan Markle and double Olympic champion Major Heather Stanning.
The highlight of the indoor rowing trials was the final race of the day. It was an iconic one-minute sprint race, with four triple amputee athletes, Mark Ormrod, David Watson, Lamin Manneh and Josh Boggi, competing alongside each other for the first time, with Josh Boggi winning the race.
Read the trials wrap up here >>>
The rigorous selection process for Team UK was based on the benefit the Invictus Games will give an individual as part of their recovery, combined with performance and commitment to training.
The 2018 UK Team Captain was also named this morning as Mark "Dot" Perkins, who takes over the mantle from 2017 Captain, Bernie Broad.
Former Royal Signals Corporal Dot was discharged in 2005 and now works as a civil servant rehabilitating injured soldiers. Dot, who will compete in rowing and cycling, said: "There are few moments in one's life when an event occurs that truly transforms your life, the Invictus Games is it. They are all about empowerment, they empower us all to fight the chains of physical disability, to fight the intangible burden of mental illness and they empower us to focus on being the best we can be despite the scars that we all now wear.
"Whilst participating in the games our scars are like Medals that we can proudly display rather than hide in shame or embarrassment. Invictus allows us to be judged on what we can achieve, rather than what we can't. To simply be selected for Team UK was an amazing achievement. To then be further selected as the Captain and to represent these incredibly brave men and women is extremely humbling, it is a huge privilege to be given this honour."
In the lead up to the Invictus Games Sydney 2018, British Rowing and Help for Heroes will be hosting a number of training camps for the indoor rowing team. There is an opportunity for anyone who wants to learn more about the Invictus athletes or gain some hands-on experience coaching and supporting adaptive athletes to volunteer at the camps alongside British Rowing staff. No coaching experience or qualifications are necessary.
If you are interested in volunteering complete this expression of interest form.