British Rowing appoints four new Master Trainers to meet the high demand for Go Row Indoor Instructor training
British Rowing has appointed four indoor rowing Master Trainers to deliver training for fitness professionals as part of Go Row Indoor, British Rowing's mass participation indoor rowing programme.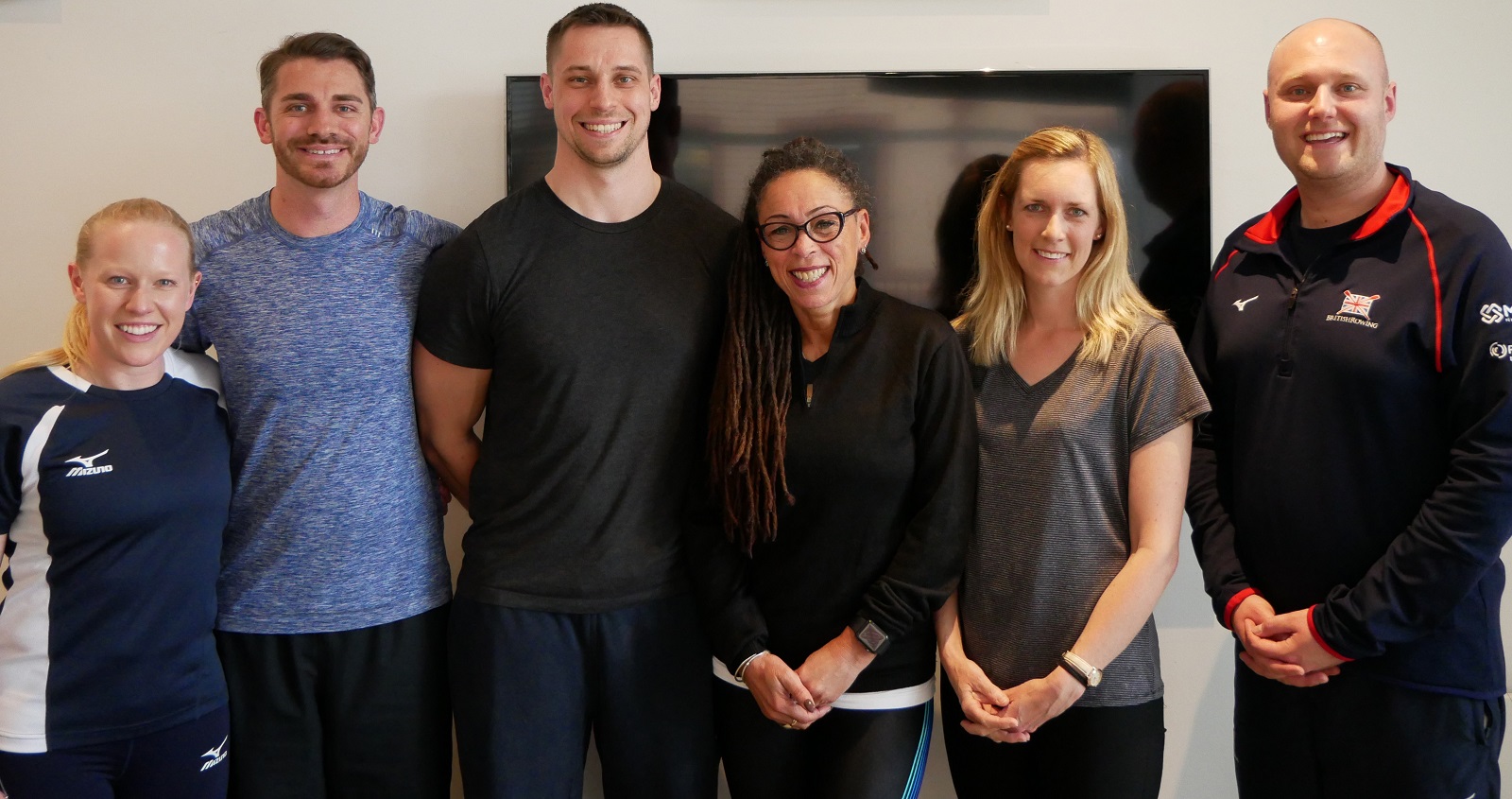 This week, the new Master Trainers took part in two days of training at British Rowing HQ. The new appointees are; Kate Ingles, Level 3 PT and CYQ Fitness Instructor of the Year 2014; Matt Gleed, PT, TRX Master Trainer and Power Plate Master Trainer; John Healey, PT, S&C coach and Concept2 qualified instructor; Denise Page, a fitness professional with 25 years in the industry.
The four new Master Trainers will be joining the four who were previously appointed in 2017, helping to meet the demand for Go Row Indoor training for fitness professionals across the country.
The Master Trainers will assist in delivering British Rowing's instructor training programme which has been accredited by CIMSPA and REPs and requires participants to be a minimum Level 2 fitness instructor. Along with learning the fundamentals of instructing correct rowing technique, instructors will learn about a range of training plans for members and clients and how to deliver three indoor rowing class formats. These include two gym floor classes lasting 20 and 30 minutes, along with a 45-minute studio session combining circuit exercises and indoor rowing. The classes have been designed by British Rowing to offer a full-body cardiovascular workout for gym members.
Master Trainer, Matt Gleed said: "I've really enjoyed the training. It's been exciting to get an understanding of the current participation levels and how we can inspire people to use the indoor rowing machine to get fitter and stronger, with it being such an effective full body exercise. I'm looking forward to delivering the workshop to young personal trainers to help them professionally develop and provide the best possible experience for their clients."
Denise Page added: "It's been great to learn the technique and walk away confident that I know what I'm doing and I'm looking forward to sharing that information."
John Healey said: "I can't wait to get out there. I really love the idea of passing on my knowledge from the training and my experience as a personal trainer and keen indoor rower."
Tim Messent, Education and Training Manager for British Rowing said: "It's been great to spend time with the new Master Trainers during their two-day training in London. They are true professionals and industry experts. They bring a huge amount of knowledge, experience and energy to the role and we're excited to have them on board increasing our ability to run Go Row Indoor workshops for fitness professionals, which have been in high demand."
Click here to for more information about the Go Row Indoor training for fitness professionals.