From shop worker to World Cup medallist in just four months – Rebecca Shorten's rise to the podium
Until the pre-Trials training camp this spring, Rebecca Shorten was working full-time in a shop. Now she's a World Cup silver medallist in the women's eight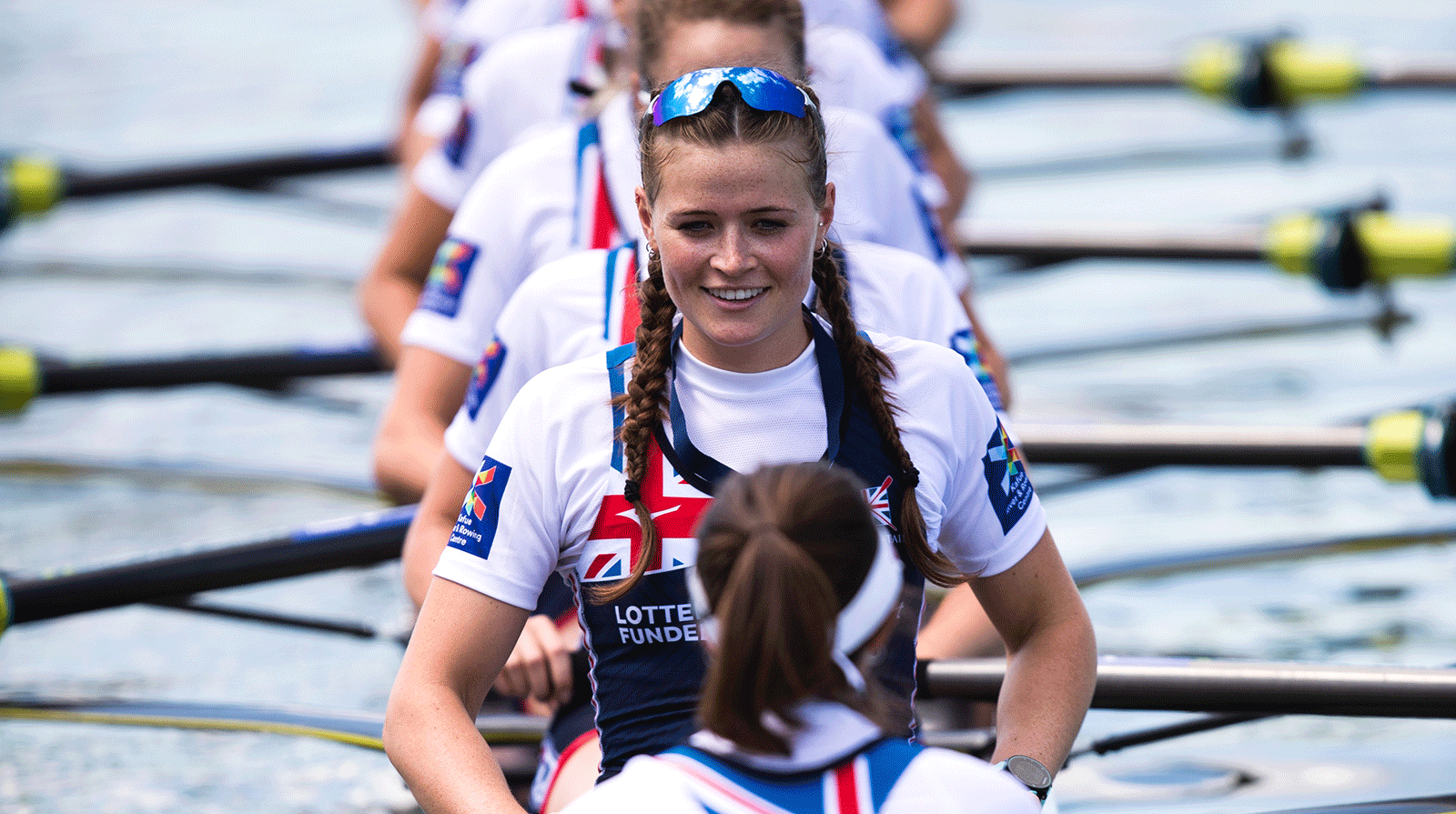 From club rower and full-time worker to World Rowing Cup medallist in less than six months – Rebecca Shorten's ascent through the rowing ranks into the women's eight has been pretty sharp.
Until the pre-Trials training camp in March, the Belfast-born rower could only fit in one training session a day while working in a shop and as a nanny; rowing for Imperial College BC.
But now, the 23-year-old is part of the squad at the national training centre in Caversham, training up to three times a day, seven days a week, and stroking the women's eight to a World Cup medal.
"I finished university and was working for a year before I came into the squad," she said. "I was working full time and only training once a day because I couldn't do both. Then I went into full time training and that changed everything.
"I've settled in really well – everyone has been lovely. A lot of the girls have experience of racing at U23 level, whereas I came in with just club rowing.
"Sara [Parfett] and I used to train together at Imperial College and she hadn't really done much senior racing [either]. We actually raced a lot of the other girls [in the eight] at Holland-Beker last year, so there doesn't feel like there's as much pressure going into the boat."
>>> Alice Baatz charts her rise from World Class Start to international racing
The women's eight made their season's debut at the European Championships, finishing just off the podium in fourth place. Three weeks later, at World Cup II in Poznan, they won a fantastic silver medal behind the New Zealand crew.
"My family came out to Poznan, so it was amazing to have them there to see me win a silver medal – especially on Father's Day, so that was my dad's present!" Shorten added.
In Poznan, Olympic silver medallist Karen Bennett came into the boat at the last minute due to an illness for Fiona Gammond. Shorten says that Bennett's presence brought that extra bit of experience and confidence to the boat, allowing them to move on to the next level.
>>> 'We've got fabulous role models in women's rowing, and there always have been'
And heading into her first ever Lucerne regatta, Shorten and her crew are looking forward to seeing where they rank against their rivals ahead of the final and most important test of the season – the World Championships in Sarasota-Bradenton.
She said: "We had the Romanians beat us by eight seconds [at the European Championships], so this World Cup will be a good place to see where we are compared to them, and we'll obviously try and come as close as we can to the New Zealanders [who won at World Cup II and Henley Royal Regatta]. We've moved on a lot since the Europeans."
You can follow all the action from World Rowing Cup III on the British Rowing website, Twitter and Instagram. The action starts on Friday, 7 July, with the finals taking place on Sunday, 9 July.