2017 GB Rowing Team Senior and U23 Trials preview
Many of the country's best rowers will descend on Caversham this weekend for the GB Rowing Team Senior and U23 Trials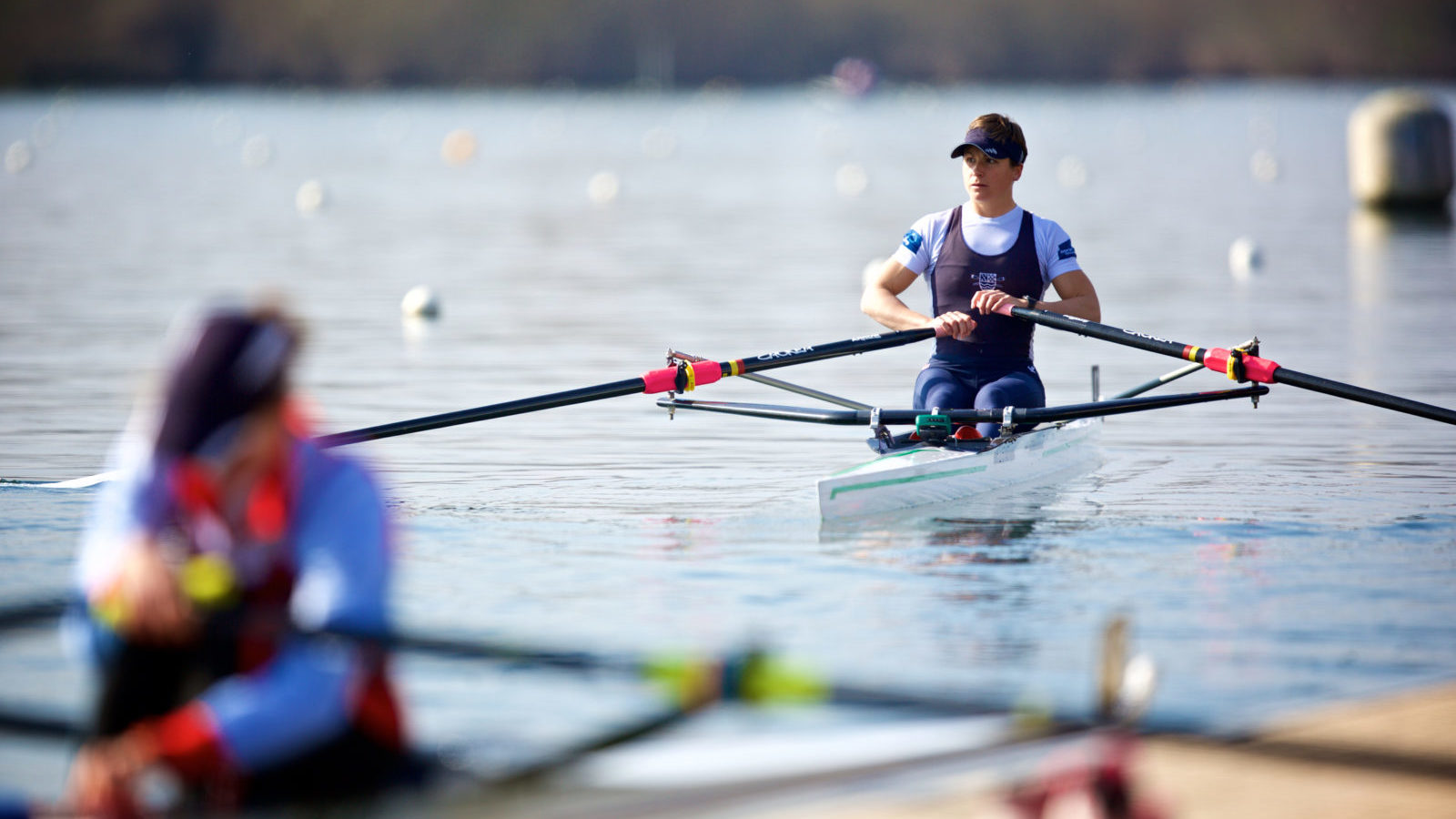 The 2017 GB Rowing Team Senior and U23 Trials take place over the Easter weekend, with rowers from around Britain converging on the national training centre in Caversham with an eye on gaining selection this season.
A number of the rowers who competed at the Rio 2016 Olympic Games will be in action on the Redgrave-Pinsent Rowing Lake, battling it out with some of the best up-and-coming talent in the country, including many returning squad rowers.
Olympic gold medallists Moe Sbihi (Molesey) and Will Satch (Leander) team up in the men's pair, having taken third place in the third GB Rowing Team assessment in the spring. The winners of that assessment – Mat Tarrant (Oxford Brookes) and Stewart Innes (Leander) – will join forces once more in the strong field, as will runners-up Timothy Clarke and Thomas Ford (both Leander).
Lance Tredell (Cambridge University) and Ollie Cook (Oxford University) will put their Boat Race rivalry behind them by pairing up, while William Warr and Joshua Bugajski (both Oxford University) will also hope to carry their Boat Race form into trials.
In the women's pair, Olympic silver medallist Karen Bennett is set to row with Leander teammate Holly Norton. Bennett won at the third assessment with Katherine Douglas, who will race with Fiona Gammond (both Leander) at the trials.
Victorious Women's Boat Race rowers Holly Hill and Melissa Wilson (both Cambridge University) team up once more, having taken second place in the 5km assessment in February.
The men's sculling at the third assessment was dominated by Leander Club rowers – many of whom will aim to impress again in Caversham this weekend. Tom Barras and John Collins took places one and two in Boston in February, with Jonny Walton and Jack Beaumont also set to be in the mix this weekend.
The women's single promises to throw up some fascinating battles, with Olympic silver medallist Vicky Thornley (Leander) set to race against the likes of Holly Nixon and Jessica Leyden (both Leander), while others such as Imperial College's Georgia Francis – fifth in Boston – will be looking to impress the coaches once more.
Olympic champion from London 2012, Katherine Copeland (Leander) returns in the women's lightweight single scull and will battle her partner from Rio 2016 Charlotte Booth (née Taylor – Putney Town), as well as the likes of Emily Craig (University of London) and Eleanor Piggott (Wallingford).
Peter Chambers (Oxford Brookes) took victory in the third assessment in the lightweight men's event and lines up again alongside the likes of Zak Lee-Green (Agecroft) and Will Fletcher (Leander). Young Scottish rower Gavin Horsburgh (Edinburgh University) will look to build on his fourth place finish in Boston with another eye-catching performance this weekend.
A number of notable rowers have received medical exemptions for the event, including triple Olympic champion Pete Reed and fellow gold medallist from Rio Tom Ransley. Silver medallist Zoe Lee is also sidelined, along with Alan Sinclair, Angus Groom, Graeme Thomas and Nick Middleton, among others.
Click here to download the provisional entry list for the GB Rowing Team Senior and U23 trials.