Mizuno becomes Official Sportswear Partner of British Rowing
Mizuno signs up to become British Rowing's Official Sportswear Partner until December 2020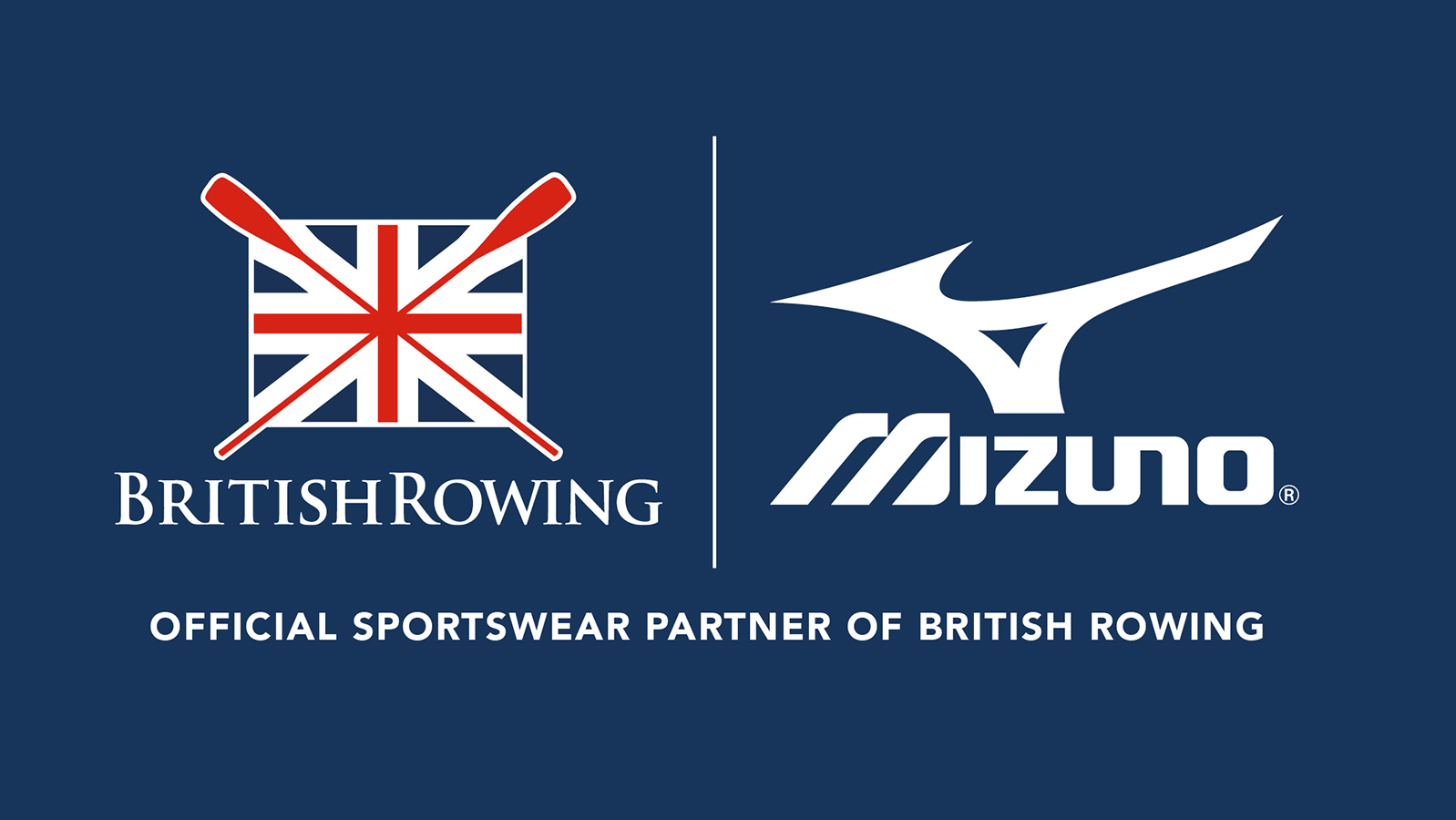 Mizuno and British Rowing announce a new partnership agreement that will see Mizuno become the Official Sportswear Partner of British Rowing for the next four years.
This is the first major sportswear deal of its kind for British Rowing, providing a strategic partnership that will support all areas of British Rowing, from grassroots to high performance.
The GB Rowing Team will train and compete in specially manufactured and adapted Mizuno sportswear. The new GB rowing kit will include a brand new and exclusive high performance all-in-one, newly designed gym training kit, off-the-water teamwear and a range of accessories.
Mizuno will also be supplying kit for the wider organisation in order to support British Rowing's strategic objectives. Aligned to this, an official range of replica kit will be produced for the first time and sold online, and at events, later this year. To support grassroots participation, Mizuno will also be creating a new range of rowing club kit for schools, universities and community clubs.
The strength of the partnership between the two internationally recognised brands comes from a shared heritage of high performance, success and innovation.
"We are confident that partnering with Mizuno will enable us to continue to find ways to make the boats go faster."
The new deal runs until December 2020 and, throughout the partnership, Mizuno will invest significantly in research and development of on-water rowing kit to support British Rowing's world-leading Olympic and Paralympic high performance programmes.
Kenny Baillie, Director of Partnerships and Communications at British Rowing said: "We are proud to be working with a global brand such as Mizuno. Very few national governing bodies secure long-term partnerships with major international sportswear companies. It is testament to our world-class athletes, coaches and support staff as well as the strength of rowing across the country that Mizuno has chosen to partner with British Rowing.
"Kit is a crucial part of an athlete's performance and we are confident that partnering with Mizuno will enable us to continue to find ways to make the boats go faster."
Rob Henderson, Head of UK Marketing for Mizuno added: "Mizuno is incredibly proud to be working with British Rowing. As one of the most successful sports in Great Britain we feel deeply honoured that British Rowing has recognised Mizuno's tireless approach to find new ways of improving performance, protection and comfort. Like British Rowing, we will never stop pushing and we are looking forward to the next four years with great enthusiasm and with a high expectation of achievement."
This new deal comes off the back of recent deals for British Rowing with brands including Visit Sarasota County, Concept2 and Hertz. British Rowing is actively seeking a new headline sponsor, alongside further partnerships that will help support the growth and development of rowing.