'I couldn't even row 2km in March' – cancer survivor comes close to pre-cancer best time at BRIC
Michael Maclaren comes within seconds of his pre-cancer personal best at BRIC 2016, admitting that just months ago he wasn't able to row 2km in one go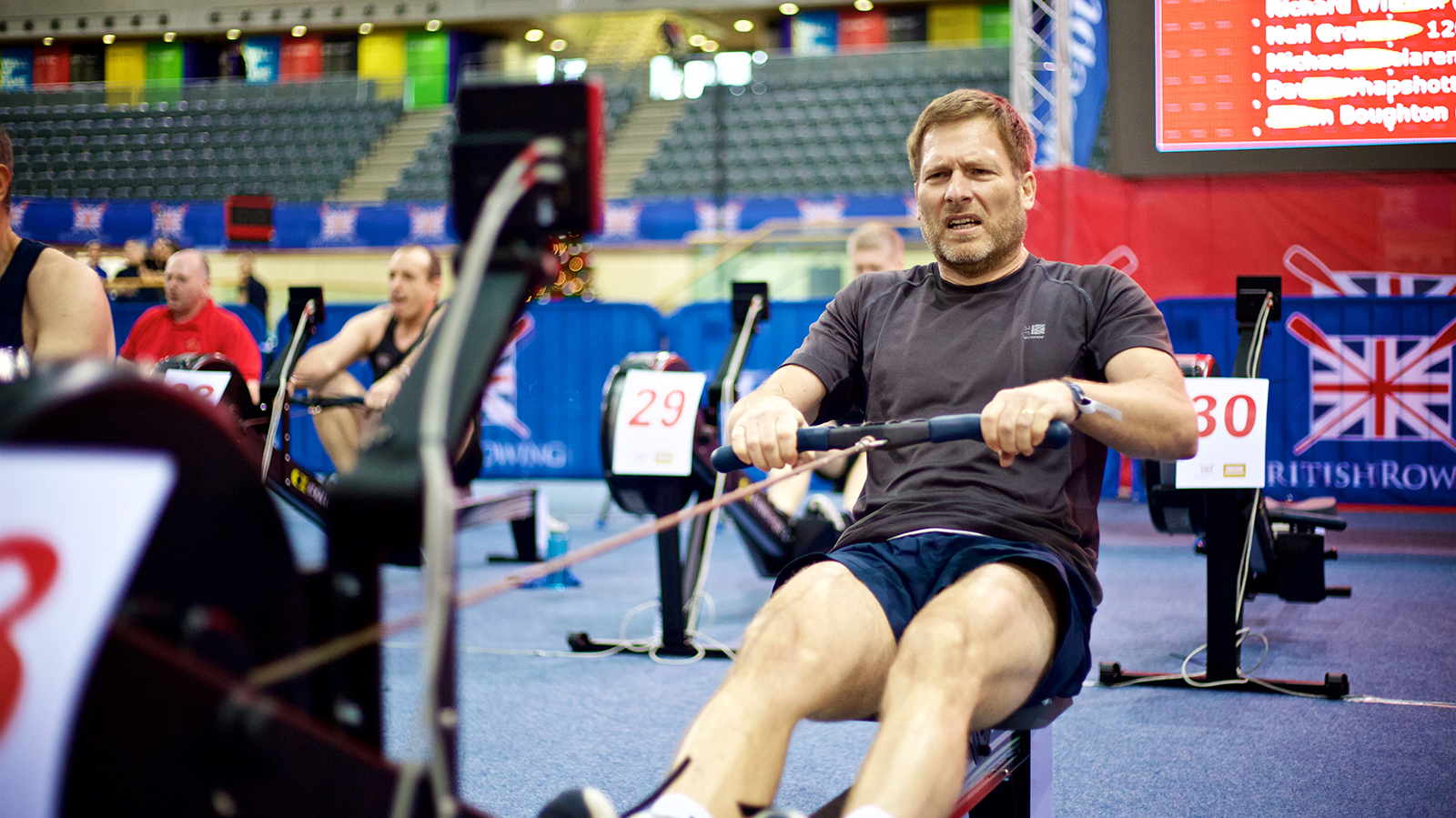 Just nine month ago, Michael Maclaren wasn't able to row two kilometres in one sitting. Come the British Rowing Indoor Championships on 10 December, the 50-year-old Lymphoma survivor was back to within seconds of his pre-cancer personal best.
The 2km test is a rower's bread and butter. The test they all dread, but the one that benchmarks them against every other rower in the world – even if they've never set foot in a real rowing boat.
For Maclaren, a keen gym rower into his 40s, his personal best stood just a second shy of seven minutes before he was diagnosed with Follicular Lymphoma in February 2011. Nearly six years later, his time of 7:01.04 shows his remarkable return to health and fitness.
"I couldn't even row 2km in March, so when I saw the Championships were on I wondered if I could do it in seven minutes – which I've done four times, but about five years ago," he said after his race at the Lee Valley VeloPark.
"Over the last few months I've been taking a second off my time every week, but the Championships just came a couple of weeks early!
"I used to row in the gym once or twice a week, but then got ill and there was no activity whatsoever."
>>> 'My story tells of the rowing community coming together to help a brother out in a time of need'
Maclaren's blood cancer diagnosis was followed by a course of radiotherapy in April 2012. In August 2014, however, the Follicular Lymphoma transformed into the more aggressive DLBC Lymphoma, which caused a partially collapsed vertebrae in his back.
Kyphoplasty surgery was followed by chemotherapy until February 2015 and 12 months later, Maclaren was back in the gym, trying to rebuild his strength.
"One of the things with Lymphoma is that invariably it comes back and therefore I thought being strong in the first place made it easier to go through the treatment. What I really want to do is rebuild my strength, so that if the Lymphoma comes back I'll be in a good shape to cope with it," he said.
"Rowing is great because it doesn't impact on my joints – my knees aren't the best and I fractured my back, so I don't want to take any risks – and I like the way the monitor on the rowing machine encourages you to put in the extra effort.
"You can really measure the progress you're making. It was that positive feedback that made me keep going back to the gym. It can be hard to motivate yourself when it's just you, but I found that really helpful."
>>> More records broken as BRIC 2016 crowns its champions
He may not have broken the seven-minute mark at the Indoor Championships, but Maclaren was delighted with his best time in over five years, and wants to encourage other people affected by cancer to take up an activity like rowing to get them back to fitness.
"I'd encourage any who has had cancer to try and regain their strength and fitness. The treatment really takes it out of you, it can really age you, so anything you can do to keep yourself active has to be good.
"For me, rowing was the perfect activity. I could do it whenever I wanted to, I could go at my own pace and gradually improve that. It didn't hurt my joints, so it ticked all of the boxes as the perfect exercise."
British Rowing has teamed up with Cancer Research UK to help raise money and promote a healthy lifestyle through indoor rowing. Register your interest for the Cancer Research UK Great Row by visiting www.bit.ly/1ZRoOvC.