'My story tells of the rowing community coming together to help a brother out in a time of need'
Simon Chainey's life changed when his daughter was born 11 weeks early, but the rowing community rallied around to ensure he could continue the sport he loves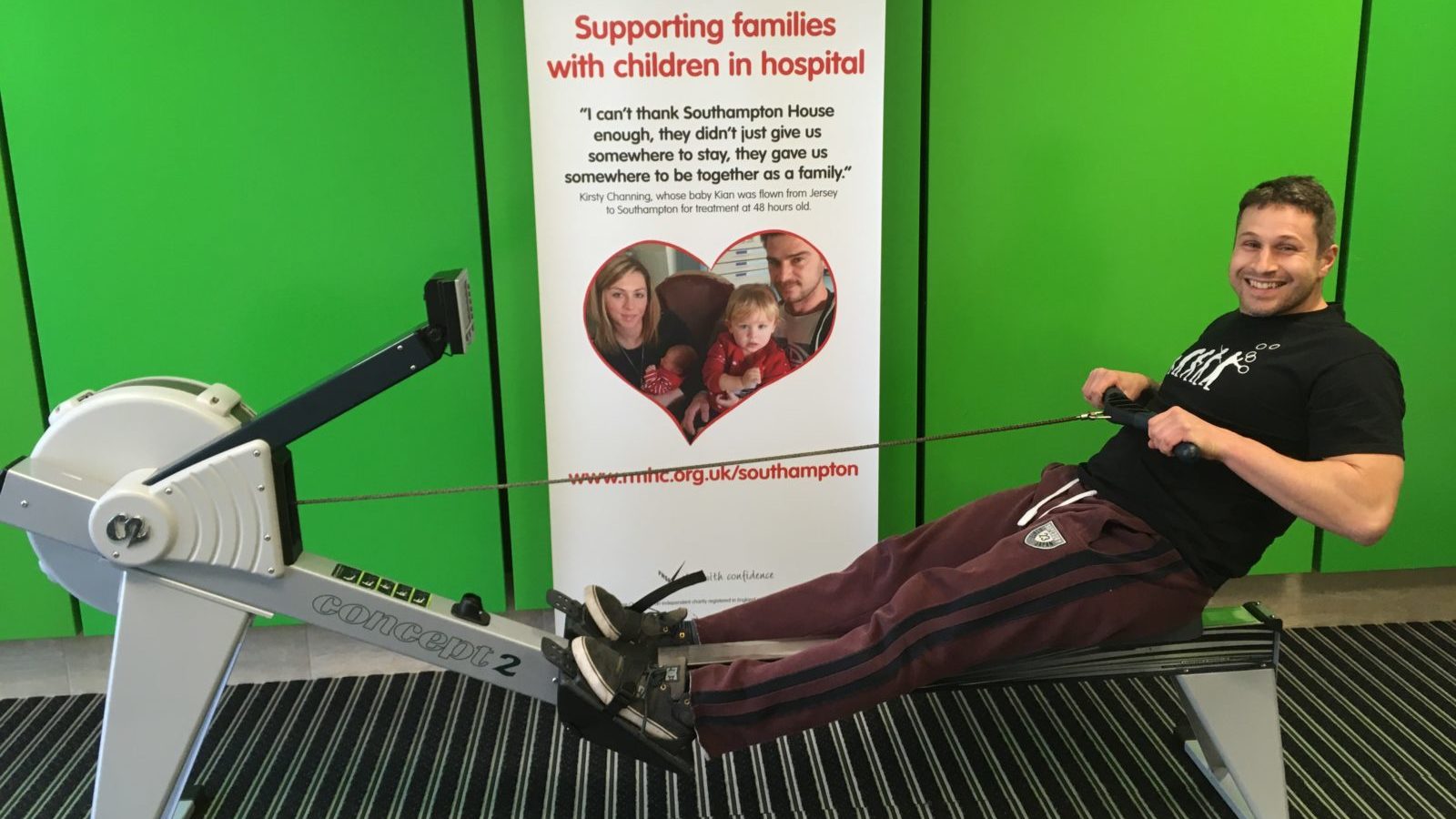 My story tells of the rowing community coming together to help a brother out, despite being a nobody on the scene.
I took up indoor rowing on 17 April 2016 the day after my birthday, and after three attempts of the 2km time trial I achieved a time of 6:44:4. From that point on I was hooked, chasing personal bests over many distances.  After years of training I felt I had finally found my sport; a sport that I can grow old in.
But then my life changed dramatically.
My partner Stacey gave birth to our daughter Indie 11 weeks early on 22 September. Rather than the family home in Poole, Dorset, we were living out of a Ronald McDonald House in Southampton, with Indie requiring around the clock care at Southampton Children's Hospital.
Needless to say, rowing was now far from the front of my mind. Indie was born with a mild heart condition, but we were transferred back to Poole Neonatal Unit 17 days after her birth.
I soon realised that the stress was taking its toll on me. I had been drinking two or three pints in the evenings and wasn't able to exercise as much as I had become used to. Knowing that I needed to move off this downhill path, I contacted former British indoor rowing champion Sam Blythe, of Exeter-based Fitness Matters. I needed focus, so together we decided I should get back into rowing, brush up on my technique and rediscover the 21 seconds I had lost on my personal best.
But then Indie's condition suddenly deteriorated, meaning that Stacey and I were sent back to Southampton for another stay at the Ronald McDonald House. We were told that Indie's condition could have worsened because she couldn't manage the upped demand of feeding; but it could also be down to cardiomyopathy, which will most likely leave her needing a heart transplant. The hardest thing was knowing that a final diagnosis could take months or even a year.
I found myself managing two jobs, living in the charity house or separated from my partner and new born, as we still had two children an hour's drive away in Poole. I didn't have the ability to row and life had just got immensely stressful.
In the frustration I now found myself in I posted a message onto the Facebook group of the rowing plan I'd signed up to with Fitness Matters. I explained I had nowhere to train and I was unable to manage my stress levels, the ship was sinking! I didn't care about improving my times I just needed to row.
The response was instant, I received messages of support and understanding and then a message from Sam that simply said "leave it with me".
I then received a message from Victoria Taylor, another member of the Fitness Matters team, saying she had been in contact with Alex Dunne, the managing director of Concept2 UK, who had a charity rowing machine that I could use for a couple of months.
The charity machine is passed around the rowing community to help rowers in their time of need – a way of managing stress through exercise.
Unfortunately it has been assessed that Indie needs a heart transplant if she can make the weight required for the procedure. This means my family and I are living at the Ronald McDonald House long term.
To raise money for the great work that the charity does, I've entered the Concept2 Holiday Challenge to row as many metres as possible in a month. I've already logged 300,000m and I want to raise awareness of exercise and stress management. Hopefully I can also raise some money to help buy the charity house some items of fitness equipment – a rowing machine being the first!
I won't make it to BRIC this year but I hope to see you all there in 2017.
You can donate to Simon's rowing challenge by visiting his JustGiving page.