Aggar and Relph impressed by Rio
With just three days to go before racing starts in Rio at the Paralympic Games, our rowers have been talking to Channel Four and other media at the Lagoa.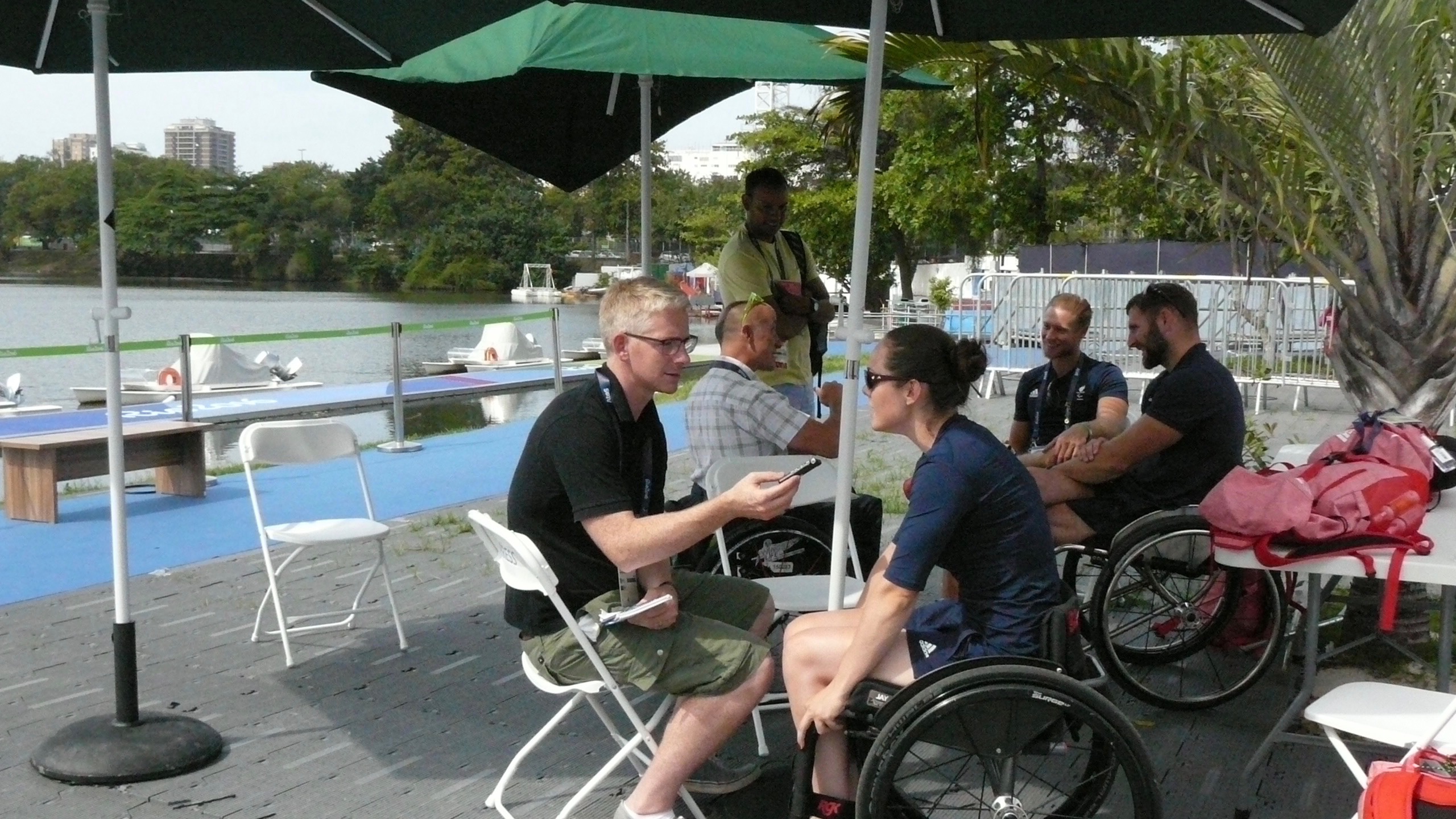 Tom Aggar, competing at his third Paralympic Games in Rio in the men's single scull (ASM1x) having won gold at Beijing 2008, says that he and his rowing team-mates have settled in well to the Athletes Village and the venue.
"We have settled in well and made a good transition into the Village from our training camps. I feel pretty good and relaxed and we are impressed with what Rio has had to offer so far", he said.
Pamela Relph, defending champion in the mixed para-rowing coxed four (LTAMix4+), was also effusive in her praise this morning.
She said: "It's been amazing.  It has been much, much better and much smoother than we were all expecting. I think there were some horror stories going around but we have had a very smooth run-in.
"We are really happy with the village. It's a beautiful, beautiful village.  It's really well designed and thought out and we have a stunning venue. I think we have hit the jackpot with our competition venue"
First-time Paralympian Grace Clough, competing in the same crew as Relph, also talked of the relaxed focus on training when she said:  "Personally I haven't thought about racing yet.  I'm just taking it all in.  Maybe in a few days the nerves will start to kick in but not yet".
Relph also countered any suggestion of mounting pressure in defending GB's crown in the mixed coxed para-rowing four when she said:  "It's definitely been going through my mind, the possibility of winning back to back gold medals but, as Grace [Clough] has said already, we are in such a lucky position to be able to be focussed as a crew but really relaxed as well".
Racing starts in Rio on Friday running from 12.30 to 14.30 BST with heats in all four boat classes featuring GB contenders – the men's and women's single sculls, the mixed double scull and the mixed coxed four.
Details of Channel 4 TV coverage are to follow.
Open All
Crew List
RIO 2016 PARALYMPIC GAMES
MIXED
Coxed four (LTA 4+)
Trunk/-arms double scull (TA2x)
MEN
Arms-shoulders single scull (ASM 1x)
WOMEN
Arms-shoulders single scull (ASW 1x)