"Real buzz" as GB rowers head to Henley
The Olympic squad may be away honing their preparations for the Rio 2016 Games but there will still be a good GB Rowing Team presence at the Henley Royal Regatta, which gets under way today.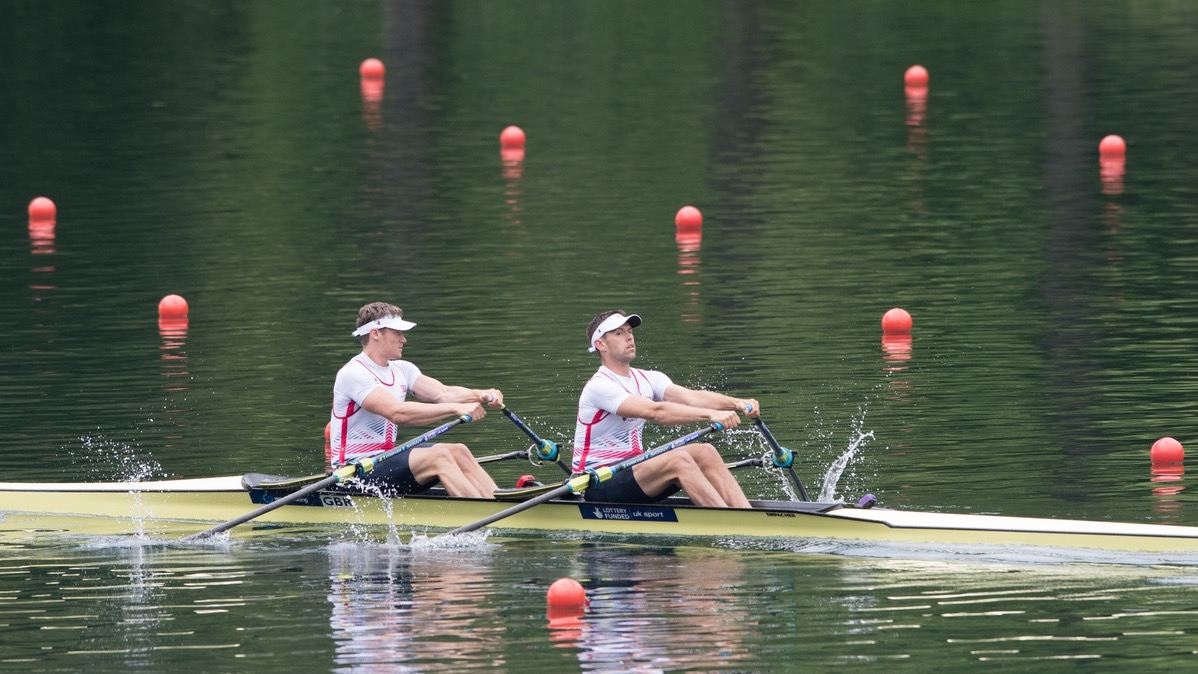 Among the record number of entrants for the 2016 regatta are Jack Beaumont and Nick Middleton, who will be racing in the Double Sculls Challenge Cup under the Leander Club banner.
They will be looking to continue the impressive form they have shown on the international stage this season, where they reached the final at the World Cups in Varese and Lucerne.
Beaumont, from Maidenhead, also won silver as a last-minute sub with the men's quadruple scull in Lucerne and was victorious in the men's single scull B final at the Poznan World Cup. He is bidding for a fifth successive Henley title this year.
"Being a local lad I have grown up around Henley Royal Regatta – I used to go and watch every year with my family," he said.
"I love the traditions and the head-to-head racing. It's also the only race where all of my friends and family can come and watch which makes it extra special.
"To win at Henley for a fifth successive year would be fantastic."
Contesting the Silver Goblets and Nickalls' Challenge Cup are Ollie Cook and Callum McBrierty, fresh from their World Cup victory in the men's coxed pair with Henry Fieldman in Poznan. McBrierty also helped the GB men's four claim a dramatic gold at the Lucerne World Cup after subbing in for the ill Constantine Louloudis.
The Queen Mother Challenge Cup for the men's quadruple sculls features the Leander Club and Oxford Brookes University composite of Jamie Kirkwood, Jamie Copus, Charlie Waite-Roberts and Zak Lee-Green.
All four are experienced lightweight internationals, as are Imogen Walsh, Brianna Stubbs, Emily Craig and Ellie Piggott who will race as Wallingford RC and London RC in the Princess Grace Challenge Cup. Each crew member won a silver medal at last year's World Championships in Aiguebelette – Walsh in the lightweight single and the others with Ruth Walczak in the lightweight quad.
Also contesting the Princess Grace are the open-weight GB quartet of Jess Leyden, Melissa Wilson, Holly Nixon and Mathilda Hodgkins-Bryne.
"Henley time is so exciting, there's a real buzz around the town and I love it," said Leyden, who was part of the winning Princess Grace crew in 2015.
"I can't wait to race there in front of the crowds. The women's quad event looks really strong this year and I'll do all I can to try and defend the title."
Tina Stiller – who rowed alongside Leyden and Nixon in the GB women's quad that narrowly missed out on Olympic qualification this summer – will race in the women's single scull event, the Princess Royal Challenge Cup.
Beth Bryan, Becca Chin, Caragh McMurtry, Donna Etiebet, Jo Wratton, Holly Norton, Fiona Gammond and Katherine Douglas make up the Leander and Tees RC composite women's eight that will contest the Remenham Challenge Cup. All have GB experience, either at senior or U23 level, and will be coxed by Erin Wysocki-Jones.
Henley will also offer potential World U23 and World Junior rowers another chance to impress the GB selectors ahead of this year's Championships in Amsterdam.
And there will be more GB Rowing Team interest in the historic regatta on Thursday when the ParalympicsGB rowing squad for Rio 2016 is announced at Henley.