A chance to open the lungs and race for real
Three of the GB Rowing Team's para-rowing World medal crews will be in action at the Gavirate International in a fortnight's time, British Rowing has announced.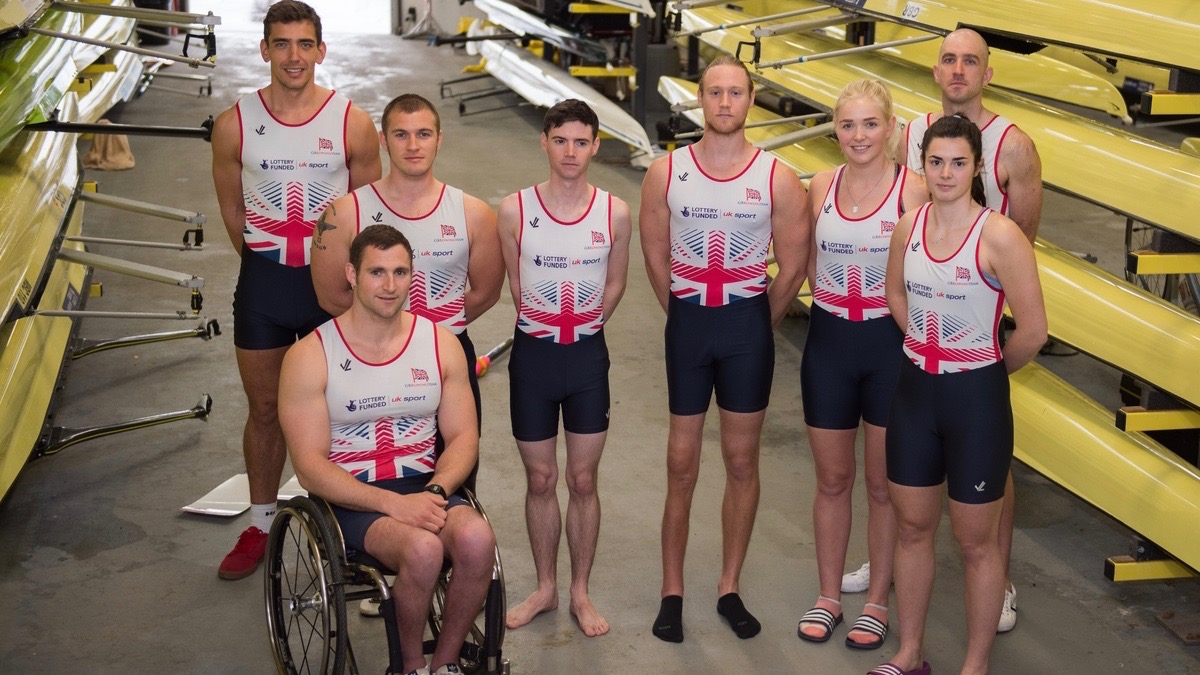 Three of the GB Rowing Team's para-rowing World medal crews will be in action at the Gavirate International in a fortnight's time, British Rowing has announced.
This traditional season-opener for para-rowers will offer a chance, according to lead coach Tom Dyson, "to open the lungs and race for real for the first time in 2016".
"We will see how our winter's training has gone and get a chance to measure up against some top opposition", added Dyson of the three-day event which takes place in Italy from April 22-24.
Tom Aggar and Rachel Morris will contest the arms-only single scull events (ASM1x and ASW1x) whilst Laurence Whiteley and Lauren Rowles will race in both the trunk-arms double (TA2x) and singles.  All three crews won silver at the 2015 World Championships.
Aggar said:  :  "Things are going well. The speed is there in training .  I am not giving myself any big expectations for the season.  I'm just doing by best day by day and seeing where that will take me.
Illness and injury from two of the crew will keep the GB World Champion mixed four out of the regatta but they are well on the road to recovery and will be ready to race at the next opportunity.
Aggar, 2008 Paralympic Champion and four times World Champion, will race on all three days in the arms-shoulders men's single scull (ASM1x).   His World Championships silver medal in 2015 came from a significantly competitive field.
Morris will contest the equivalent women's event (ASW1x) across the three days. The Surrey sculler transferred to rowing just three years ago and was previously a Paralympic hand-cycling champion.  Stepping onto the medal rostrum at last year's Worlds was a tremendous achievement and she will want to show that she can be a contender again this year.
Rowles and Whiteley's World silver came in their debut international regatta as a crew.  Rowles, currently juggling A-level studies and exams alongside her training, was talent-spotted into rowing just last year from wheelchair athletics in which she competed at the 2014 Commonwealth Games.
Whiteley fought off a challenge from Scott Meenagh to win his place in Gavirate.  Meenagh, a military veteran, will race the trunk-arms single (TAM1x) in Italy before going on to the USA to compete in the Invictus Games.
Whiteley said: "Varese will be a good event to test ourselves after the winter's training but also the chance to race against top crews.
"In para-rowing there are not too many opportunities to practise our race-day schedule nor to race over multiple days in a way that we will have to do in Rio.  So Varese ticks a lot of boxes as well as being a big event in itself".
The nation's leading para-rowers will race again internationally at the World Cup in Poznan, Poland, in June.  Between times they will race in various combinations at domestic regattas in the UK.
At today's para-rowing media event reigning Games Champion Pamela Relph summed up the mood in the camp as the summer approaches when she said:  "When I get to this point in the season it's always a mixture of excitement and nervousness.  I'm excited because the racing is about to begin and the summer is almost upon us when the boat gets faster and the water is warmer.
But I am also nervous because I think that we only have five months left and come the day in Rio you want everything to be perfect".
Contact details on Friday 15 April:  For reaction to this story and interview requests on the day please contact the GB Rowing Team press office on site:  [email protected] or 07831 755351
·      The GB Rowing Team is supported by the Lottery through UK Sport and has Science in Sport as a supplier.  SAS Analytics is the Official Analytics Partner of British Rowing and the GB Rowing Team. Follow Britain's rowers on the Road to Rio via Twitter – @GBRowingTeam – and at www.facebook.com/GBRowingTeam.
Open All
Crew List
CREW LISTS
Gavirate International Regatta, Italy, April 22-24
*(Crews listed from bow to stroke with cox and with club, home town and date of birth).
Day 1 (Fri/Sat)
PARA-ROWING
Days 1 and 2 (Fri/Sat)
ASW1x – Rachel Morris (Guildford RC/Farnham/25.04.79)
ASM1x – Tom Aggar (Marlow RC/Maidenhead/24.05.84)
ASM1x – Scott Jones
TAM1x – Laurence Whiteley (Tees RC/Northallerton/29.08.91)
TAM1x – Scott Meenagh (Army RC/Cumbernauld/16.09.89)
TAW1x – Lauren Rowles (Marlow RC/Birmingham/ 24.04.98)
TA2x – Laurence Whiteley/Lauren Rowles
(Tees RC/Northallerton/29.08.91)/ (Marlow RC/Birmingham/ 24.04.98)
Days 2 and 3 (Sat/Sun)
ASW1x – Rachel Morris (Guildford RC/Farnham/25.04.79)
ASM1x – Tom Aggar (Marlow RC/Maidenhead/24.05.84)
ASM1x – Scott Jones
TAM1x – Scott Meenagh  (Army RC/Cumbernauld/16.09.89)
TA2x – Lauren Rowles/Laurence Whiteley
(Tees RC/Northallerton/29.08.91)/ (Marlow RC/Birmingham/ 24.04.98)