GB Rowing Team names big squad for world cup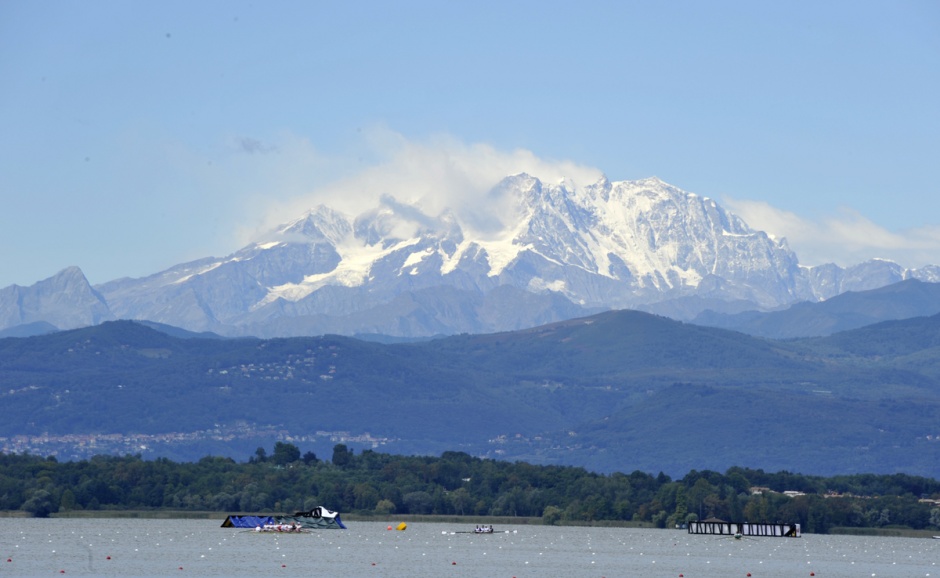 Fresh from an exciting European Championships, the GB Rowing Team has named a big squad for the World Cup in Varese, Italy, from June 19-21 June, where the standard of racing is likely to be more intense.
Many of the European gold-medal winning crews from Poznan 10 days ago remain unchanged. including the Olympic, World and European Champion women's pair of Helen Glover and Heather Stanning and the World silver men's pair of James Foad and Matt Langridge.
The same applies to the men's four of Nathaniel Reilly O'Donnell, Alan Sinclair, Tom Ransley and Scott Durant. as well as to Charlotte Taylor and Olympic Champion Kat Copeland in the lightweight women's double scull.
Imogen Walsh, winner of lightweight women's single scull gold, moves into a second lightweight women's double scull with World U23 medallist Eleanor Piggott.
The European Champion lightweight men's pair of Joel Cassells, an U23 silver medallist, and Peter Chambers, with all the experience of a 2012 silver medal to bring to the boat, make the switch into the lightweight men's four to race with Mark Aldred and Chris Bartley, also a 2012 silver medallist.
Sam Scrimgeour and Jono Clegg, fourth in the lightweight four in Poland, therefore return to the lightweight men's pair – a boat in which they were 2014 World bronze medallists.
"We were delighted with the team's performance at the European Championships but we are not getting carried away and we know that the tempo will rise in Varese with many big-hitting, non-European nations likely to enter", said Sir David Tanner, GB Rowing Team Performance Director.
2012 light men's four silver medallist Richard Chambers, older brother to Peter, and Will Fletcher remain the GB lightweight men's double for Varese having impressed on their first international outing together to take silver.
Henry Fieldman takes his turn in the cox's seat instead of Phelan Hill for the GB mens' eight, brimming with Olympic and World medallists and unchanged since winning silver in Poznan.
Olympic Champion Katherine Grainger and Vicky Thornley have swapped seats, with Grainger moving to the bow, since their women's double scull bronze in Poland.
Charles Cousins continues to be ruled out of racing in the GB men's quad after breaking a bone in his hand. Jack Beaumont raced in the bronze medal winning boat as a substitute at the Europeans. On Lake Varese, his World U23 medal partner Angus Groom gets a run-out.
Groom impressed hugely by making the final in Poland on his debut as a senior single sculler which is the event Jack Beaumont will now contest in Italy alongside the returning 2012 Olympic bronze medallist Alan Campbell. who returns after time out with an injury. This will be Campbell's first competitive race of 2015 having also sat out the GB Rowing Team Trials in April.
Jonny Walton and John Collins are the GB mens' double once more in Italy. Experienced Olympians Beth Rodford and Frances Houghton with Jess Leyden, Melanie Wilson and Tina Stiller will cover the women's single and women's quad.
Vicky Meyer-Laker makes a return to competitive racing after injury in the women's eight which is stroked by Zoe Lee and coxed by Zoe de Toledo.
Mat Tarrant and Callum McBrierty will race a second GB men's pair, Rebecca Chin and Lucinda Gooderham are named in the no.2 women's pair, and there will be a second lightweight men's double of European single scull finalist Zak Lee Green and Sam Mottram who moves up into the senior squad from the U23s.
SCROLL DOWN FOR MORE
===========================================================
CREW LISTS (Includes club, home town, date of birth)
GB Rowing Team for World Cup 11,
Varese, Italy 19-21 June, 2015
OPEN
WOMEN
Pair – two boats
Helen Glover (Minerva Bath RC/Penzance/17.06.86)
Heather Stanning (Army RC/Lossiemouth/26.01.85)
Coach: Robin Williams
Rebecca Chin (Agecroft RC/Deganwy/11.12.91)
Lucinda Gooderham ((Leander Club/Garboldisham/09.06.84)
Coach: Robin Williams
Eight
Katie Greves (Leander Club/Oxford/02.09.82)
Olivia Carnegie-Brown (Oxford Brookes Univ BC/Oxford/28.03.91)
Jessica Eddie (London RC/Durham/07.10.84)
Donna Etiebet (Sport Imperial/London/29.04.86)
Victoria Meyer-Laker (Leander Club/Premnay/18.03.88)
Louise Reeve (Leander Club/London/16.05.84)
Rosamund Bradbury (Leander Club/Banstead/17.12.88)
Zoe Lee (Imperial College BC/Richmond/15.12.85)
Zoe de Toledo (Cox) (Leander Club/London/17.07.87)
Coach: James Harris
Double Scull
Katherine Grainger (St Andrew BC/Glasgow/12.11.75)
Victoria Thornley (Leander Club/Wrexham/30.11.87)
Coach: Paul Thompson
Quadruple and Single Scull
Frances Houghton (Univ of London Tyrian Club/Oxford/19.09.80)
Jessica Leyden (Leander Club/Todmorden/22.02.95)
Beth Rodford (Gloucester RC/Gloucester/28.12.82)
Kristina Stiller (Tees RC/Yarm/23.06.87)
Melanie Wilson (Imperial College BC/London/25.06.84)
Coach: Nick Strange
Women's Spares
Karen Bennett (Leander Club/Edinburgh/05.02.89)
OPEN
MEN
Pair – two boats
James Foad (Molesey BC/Southampton/20.03.87)
Matt Langridge (Leander Club/Northwich/20.05.83)
Coach: Rob Dauncey
Mat Tarrant (Oxford Brookes Univ BC/Shepperton/11.07.90)
Callum McBrierty (Leander Club/Edinburgh/13.08.92)
Coach: Rob Dauncey
Four
Alan Sinclair (Leander Club/Munlochy/16.10.85)
Nathaniel Reilly-O'Donnell (Univ of London BC/Durham/13.04.88)
Tom Ransley (Leander Club/Ashford/06.09.85)
Scott Durant (Oxford Brookes Univ BC/Lancaster/12.02.88)
Coach: Christian Felkel
Eight
Matt Gotrel (Leander Club/Chipping Campden/01.03.89)
Stewart Innes (Leander Club/Henley-on-Thames/20.05.91)
Pete Reed (Leander Club/Nailsworth/27.07.81)
Paul Bennett (Univ of London BC/Leeds/16.12.88)
Mohamed Sbihi (Molesey BC/Surbiton/27.03.88)
Alex Gregory (Leander Club/Wormington/11.03.84)
George Nash (Molesey BC/Guildford/02.10.89)
Will Satch (Leander Club/Henley-on-Thames/09.06.89)
Henry Fieldman (cox) (Molesey BC/Barnes, London/25.11.88)
Coach: Jurgen Grobler
Single Scull – two boats
Alan Campbell (Tideway Scullers School/Coleraine/09.05.83)
Jack Beaumont (Leander Club/Maidenhead/21.11.93)
Coach: John West
Double Scull
Jonny Walton (Leander Club/Leicester/06.10.90)
John Collins (Leander Club/Twickenham/24.01.89)
Coach: Mark Banks
Quadruple Scull
Angus Groom (Leander Club/Glasgow/16.06.92)
Sam Townsend (Reading Univ BC/Reading/26.11.85)
Graeme Thomas (Agecroft RC/Preston/08.11.88)
Peter Lambert (Leander Club/Maidenhead/03.12.86)
Coach: Paul Stannard
Men's Spares
Oliver Cook (Univ of London/Windsor/05.06.90)
LIGHTWEIGHT
WOMEN
Double Scull – two boats
Kat Copeland (Tees RC/Ingleby Barwick/01.12.90)
Charlotte Taylor (Putney Town RC/Bedford/14.08.85)
Coach: Paul Reedy
Eleanor Piggott (Wallingford RC/Olney/16.05.91)
Imogen Walsh (London RC/Inverness/17.01.84)
Coach: Paul Reedy
LIGHTWEIGHT
MEN
Pair
Sam Scrimgeour (Imperial College BC/Kirriemuir/28.01.88)
Jonathan Clegg (Leander Club/Maidenhead/14.07.89)
Coach: Rob Morgan
Four
Peter Chambers (Oxford Brookes Univ BC/Coleraine/14.03.90)
Joel Cassells (Oxford Brookes Univ BC/Coleraine/15.06.94)
Mark Aldred (London RC/Birmingham/18.04.87)
Chris Bartley (Leander Club/Chester/02.02.84)
Coach: Rob Morgan
Double Scull – two boats
Richard Chambers (Leander Club/Coleraine/10.06.85)
Will Fletcher (Leander Club/Chester-le-Street/24.12.89)
Coach: Darren Whiter
Zak Lee-Green (Agecroft RC/Cardiff/05.02.91)
Sam Mottram (Leander Club/Stoke Mandeville/14.11.94)*
Coach: Darren Whiter
PARA-ROWING
MIXED
Coxed four (LTA 4+)
Grace Clough (Nottingham RC/Sheffield/21.06.91)
Daniel Brown (Upper Thames BC/Reading/29.11.82)
Pamela Relph (Leander Club/Aylesbury/14.11.89)
James Fox (Univ of London/Peterborough/02.05.92)
Oliver James (cox) (Leander Club/Henley-on-Thames/05.10.90)

Coach: Tom Dyson
MEN
Arms-shoulders single scull (ASM 1x)
Tom Aggar (Marlow RC/Maidenhead/24.05.84)
Coach: Nick Baker
WOMEN
Arms-shoulders single scull (ASW 1x)
Rachel Morris (Guildford RC/Farnham/25.04.79)
Coach: Tom Dyson
SCROLL DOWN FOR MORE
=================================================
CONTACT DETAILS
For background information about the The GB Rowing Team contact the Press office via [email protected] or 07831 755351
For picture requests please contact: [email protected]
GB Rowing Team website, including full rower biogs: www.gbrowingteam.org.uk
Follow us on:
Facebook: www.facebook.com/gbrowingteam
Twitter: www.twitter.com/gbrowingteam
Youtube: www.youtube.com/gbrowingteam
=================================================
THE GB ROWING TEAM is supported by the Lottery through UK Sport and has Science in Sport as a supplier. SAS Analytics is the Official Analytics Partner of British Rowing and the GB Rowing Team