Sbihi sets all-time personal best at British Rowing Indoors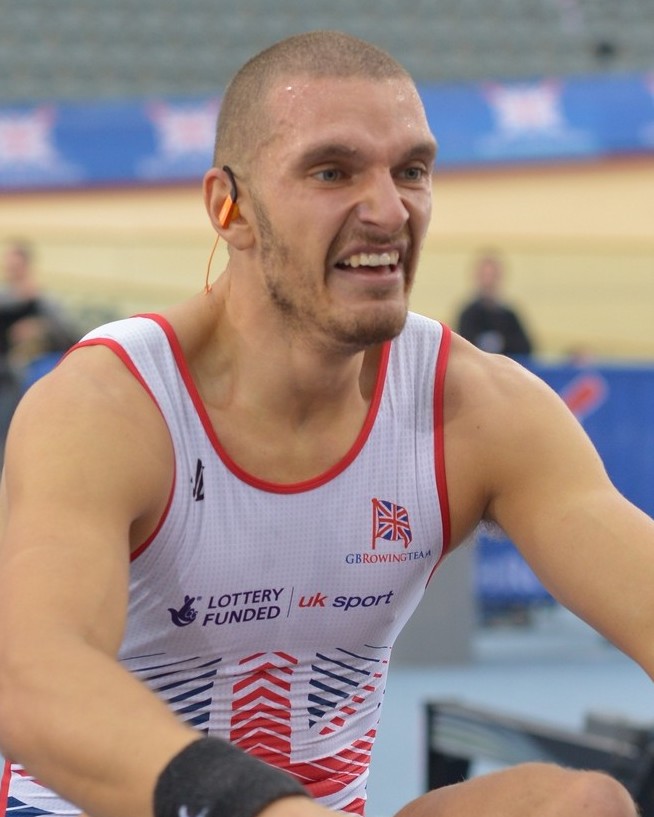 Mohamed Sbihi set an all-time personal best in the open men's 2k and Grace Clough smashed the World Record for the para-rowing 1k at the inaugural British Rowing Indoor Championships at Lee Valley VeloPark in London today.
Both are already World Champions on the water and proved themselves again on dry land amongst 1300 entrants for the event.
With the oldest competitor at 84 years old, club rowers and gym-users competed against Olympic and World Champions with rowing machines set up in the track centre of the Velodrome, made famous by the cyclists at the London 2012.
This was the first event of this kind to be organised by British Rowing and spectators and athletes alike agreed it was a big success including those who had travelled from countries like Denmark, Italy and France.
British World Champion Moe Sbihi took his title a shade ahead of his GB team mates Will Satch, current World Champion in the men's eight, and Sam Townsend from the GB World silver medal men's quad. Alex Gregory, Olympic men's four Champion, also competed in the open 2k followed by a demonstration relay.
He set a time of 5:45.4 – not quite quick enough to beat the British record still held by Sir Matt Pinsent who was at the event today to present medals.
Sbihi said: "There was a little bit of pressure as people were looking at us (GB squad) as the ones to beat, but I just took it nice and steady. I tried not to make a big deal out of it, and that's always been my thought process, as it's something I do every day".
Olympic and Parlaympic qualification for Rio happens at the World Championships later this year and training is going well for Sbihi, who won gold at last year's World Championships in the men's four.
He said: 'It's been a good couple of weeks for me. I feel in a good place at the moment. This is good for training, we don't get to race that often in our country and be able to wear a GB vest in the way we have done today. I'm really supportive of the event and to have a good crowd in this venue is really exciting".
2004 and 2008 Olympic silver medallist Debbie Flood, who retired after the London Games, came back to take the open women's 2km title. She said: "It is a fantastic venue and I wanted to put out a solid ergo and I love racing so decided to enter. I came into rowing through using a rowing machine from juniors onwards".
Olympic Champion Katherine Grainger also took part in a mixed relay as did GB Olympians or 2014 World Championships team members Jess Eddie, Jamie Kirkwood, Sam Scrimgeour, Richard Chambers, Zak Lee Green, Chris Bartley, Caragh McMurtry, Jess Leyden and Louisa Reeve.
A new World Record was set by Sheffield's Grace Clough from Nottingham Rowing Club in the Adaptive 1km LTA event in 3:28.6. 'It's the first time I have been to an indoor event and it is very exciting. There is strong competition from the others I train with at Caversham so I had to put in the performance. Good to be the one that came out on top."
The majority of the GB para-rowing squad were in action including newcomers Scott Meenagh and Jordan Beecher, who have both come into the sport through Help for Heroes alongside names like Rose Linden, Rachel Morris Laurence Whiteley, Sam Murray and Oli Hester.
Friends and family watched on from the stands in a rare opportunity to mingle with Olympians. Nathan Kitchen said it was a great experience, especially for the youngsters: "It's good to see the GB squad around and it's been well worth the trip from Cornwall.'
One Danish supporter was here backing two generations of the Mazza family competing and said: "Meeting my heroes was a big highlight, and it's great to see the Olympic Legacy in action.'
For further information contact: The British Rowing Indoor Championships via 07831 755351 or [email protected]