Chambers and Taylor join list of GB Rowing Team Assessment winners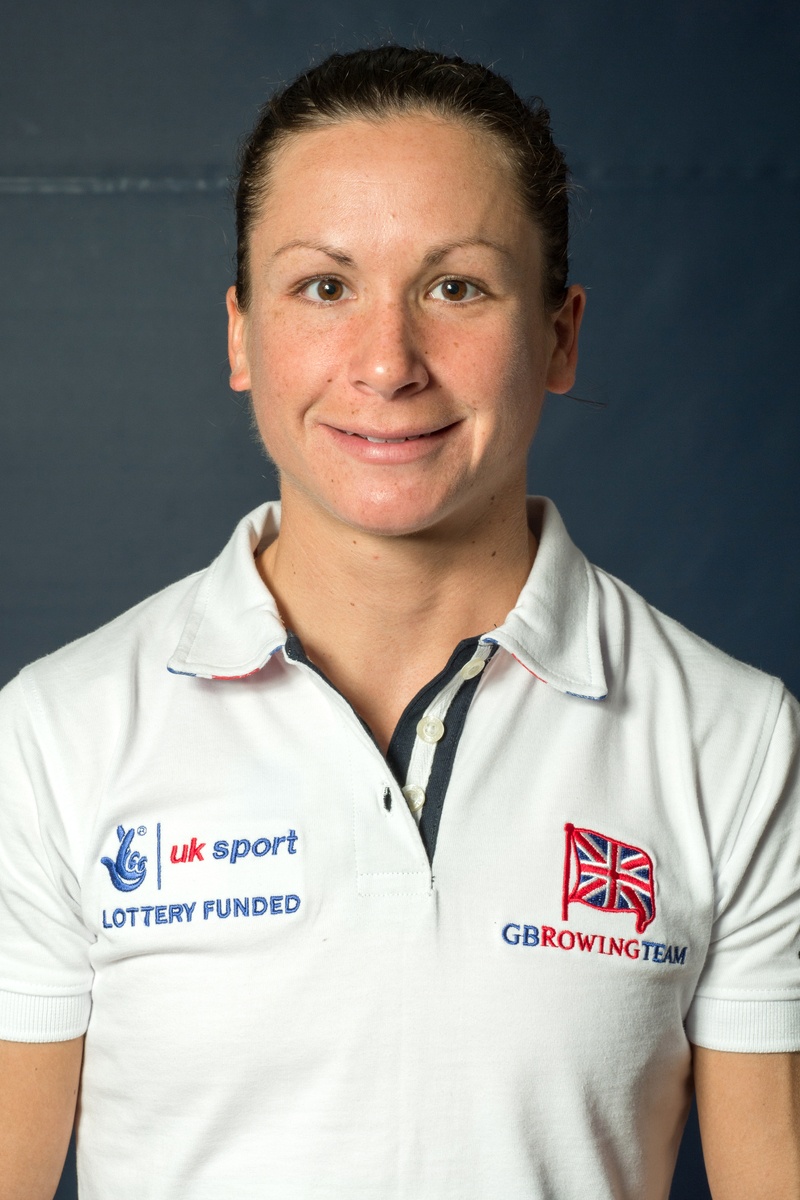 Richard Chambers and Charlotte Taylor won their respective lightweight single scull events at the GB Rowing Team Winter Assessment in Lincolnshire this afternoon.
They joined an honours board which already featured Helen Glover, the World and Olympic Champion, who won a debut open women's single title on the 5km time-trial course on Boston's River Witham in the morning session.
Taylor, a recent recruit to the top echelons of the sport, won by nine seconds over another Olympic Champion, Kat Copeland. A strong second half of the race helped see her home.
Also in the morning session, Alex Gregory and Mohamed Sbihi were the open men's pair very much as expected and World Silver medallist in the men's quad, Charles Cousins, stamped his authority on the open men's single scull.
This afternoon Chambers, himself an Olympic silver medallist in 2012, was a whopping 20 seconds ahead of Jamie Kirkwood with Zak Lee Green in third and Jonno Clegg fourth. The latter duo are part of an emerging pack of young lightweight rowers.
Former World U23 Champion Eleanor Piggott was third in the women's event followed by Emily Craig.
The top U23 in the men's event was Sam Mottram, in seventh place, and Flo Pickles from the Gloucester-Hartpury GB Rowing Team Start centre was the quickest U20 and U23 in the women's event also taking seventh.
"We have had a good trial and Boston Rowing Club is a great place to have our events. Everyone here is helpful and the club is a great example of British Rowing at its best", said Sir David Tanner, GB Rowing Team Performance Director.
"Conditions on the water have been good with some light wind but not much. The only slight minus has been injury and illness in the open men's squad but we have generally had a very good winter of training and this is just a case of winter bugs coming at just the wrong time for this trial".
Earlier in the day Olympic Champion Glover had produced an eye-catching performance.
The 28 year–old took the women's single title 14 seconds ahead of Katherine Grainger, her nearest challenger and fellow 2012 gold medallist.
Glover was surprised at the size of the gap. She said: "I think that's what surprised me the most. It didn't feel like fireworks or anything special but I know that, except for a few small things that might have meant marginal gains, that was my best performance. I laid it all out there".
It was Glover's first win at this event. Grainger is on the come-back trail this winter having sat out two post-Olympic seasons and this was her best result since her return.
Vicky Thornley, who pushed Glover so hard at the substitute event to the planned Assessment in December which was cancelled due to high winds, was an overnight withdrawal on medical grounds. Frances Houghton also performed well on her return to competition after many, many months out in rehab.
Mathilda Hodgkins-Byrne was the stand-out performer at U23 level, coming home seventh and ahead of senior athletes like 2013 women's pair World Champion Polly Swann. She is now part of the GB Rowing Team Start (talent identification and development) programme at Reading.
Cousins won the equivalent men's event with an 18 second margin over Alan Campbell, the 2012 Olympic single scull bronze medallist.
Campbell's season went awry in late 2014 with some unusual underperformance from the Coleraine man. Today he finished ahead of Sam Townsend and Pete Lambert from GB's world silver medal winning men's quad as well as John Collins and Jonny Walton from the 2014 men's double scull crew.
Olympic and World Champion Gregory and World Champion Mohamed Sbihi recorded the men's pair verdict five seconds ahead of Olympic men's four Champion Pete Reed and World Champion Constantine Louloudis. Reed and Louloudis came together as a scratch pairing as a number of high profile withdrawals through illness and injury affected this event. Alan Sinclair and Nathaniel Reilly O'Donnell were third.
Newcastle University's U23 pairing of James Rudkin and Oliver Knight also caught the eye as they were sixth overall.
SCROLL DOWN FOR MORE
=================================================
RESULTS – top ten only. Full results: www.britishrowing.org/gb-rowing-team/events/trials
OPEN
WOMEN
Single scull
1. Helen Glover (Minerva Bath) 20:16.45
2. Katherine Grainger (St Andrew/Marlow RC) 20:30.70
3. Kristina Stiller (Tees RC) 20:39.88
4. Frances Houghton (University of London Tyrian Club) 20:41.44
5. Melanie Wilson (Imperial College BC) 20:49.29
6. Louisa Reeve (Leander) 20:50.62
7. Mathilda Hodgkins-Byrne (Reading Univ BC/Reading RC) 20:56.86
8. Polly Swann (Leander Club) 20:59.19
9. Jessica Leyden (Leander Club) 20:59.57
10. Heather Stanning (Army RC) 21:03.73
OPEN

MEN
Pair
1. Alex Gregory/Mohamed Sbihi (Leander Club/Molesey) 17:04.04
2. Pete Reed/Constantine Louloudis (Leander/Oxford Univ BC) 17:09.29
3. Alan Sinclair/Nathaniel Reilly-O'Donnell (Leander/Univ of London BC) 17:41.00
4. Tom Ransley/James Foad (Leander/Molesey BC) 17:46.05
5. Barnaby Stentiford/Callum McBriertey (Leander) 18:05.06
6. James Rudkin/Oliver Knight (Newcastle Univ BC) 18:05.36
7. Francis Highton/Sam Arnot (Leander Club) 18:09.03
8. George & Matt Rossiter (Leander Club) 18:09.93
9. Chris Boddy/Matthew Whaley (Leander Club) 18:14.26
10. Thomas Ford/Timothy Clarke (Newcastle Univ BC) 18:17.62
Single scull
1. Charles Cousins (Reading Univ BC) 18:23.34
2. Alan Campbell (Tideway Scullers) 18:41.10
3. Sam Townsend (Reading Uinv BC) 18:43.41
4. Peter Lambert (Leander Club) 18:47.10
5. Stewart Innes (Leander Club/Reading Univ BC) 18:50.49
6. John Collins (Leander Club) 18:52.54
7. Angus Groom (Leander Club) 18:53.84
8. Jonathan Walton (Leander Club) 18:56.17
9. Nick Middleton (Leander Club) 19:11.29
10. Frazier Christie (Bath Univ BC) 19:18.92
LIGHTWEIGHT
WOMEN
Single scull
1. Charlotte Taylor (Putney Town RC) 21:26.75
2. Kat Copeland (Tees RC) 21.35.83
3. Eleanor Piggott (Wallingford RC) 21:37.23
4. Emily Craig (Univ of London BC) 21:38.60
5. Gemma Hall (Wallingford RC) 21:57.88
6. Brianna Stubbs (Wallingford RC) 22:08.69
7. Flo Pickles (Gloucester-Hartpury) 22:24.41
8. Maddie Arlett (Edinburgh Univ BC) 22:24.88
9. Ellie Lewis (Agecroft) 22:29.34
10. Amelia Carlton (Durham Univ BC) 22:33.75
MEN
Single scull
1. Richard Chambers (Leander Club) 19:08.07
2. Jamie Kirkwood (Leander Club) 19:28.98
3. Zak Lee Green (Agecroft) 19:34.44
4. Jonathan Clegg (Leander) 19:40.98
5. Adam Freeman-Pask (Reading Univ BC) 19:47.62
6. Samuel Mottram (Leander Club) 19:48.02
7. Jamie Copus (Oxford Brookes Univ BC) 19:57.22
8. John Hale (Imperial College BC) 20:01.20
9. Hugh Gallie (Agecroft) 20:02.98
10. Charles Waite-Roberts (Leander Club) 20:05.31
SCROLL DOWN FOR MORE
=================================================
KEY DATES FOR YOUR 2015 DIARY
February
14
Third assessment, Boston, GBR (M, W, Lwts, U23s)
28 Feb – 1 Mar
Third assessment (Water), Caversham, GBR (Para-rowers)
March
14
Women's Head of the River Race (9:30 prov)
29
Head of the River Race (11:30 prov)
April
4-5
GB Rowing Team Para Trials, Caversham, GBR
17 – 19
GB Rowing Team Senior Trials, Caversham, GBR
26
GB Rowing Team Junior Trials, NWSC, Nottingham, GBR
May
8-10
Rowing World Cup 1 – Bled Slovenia
13 – NEW
ANNOUNCEMENT OF SELECTIONS FOR EUROPEAN CHAMPS
13 – 26
Varese International Regatta & Training Camp, Varese, ITA (Para-rowers)
23-24
European Junior champs
29 – 31
European Rowing Championships, Poznan, POL (M, W, Lwts)
JUNE
19 – 21
Rowing World Cup II, Varese, ITA
JULY
1 – 5
Henley Royal Regatta
10 – 12
World Cup III, Lucerne, SUI
19 – 26
World Rowing U23 Championships, Plovdiv, BUL
21
PROVISIONAL DATE: ANNOUNCEMENT of crews for World Championships
30 Jul – 9 Aug
World Rowing Junior Championships, Rio de Janeiro, BRA – NB Olympic test event
31 Jul – 2 Aug
Coupe de la Jeunesse, Hungary (Jnr)
August
30 Aug – 6 Sept
World Rowing Championships & Olympic/Paralympic Qualification Regatta, Aiguebelette, FRA (M, W, Lwts, Para-rowers)
SCROLL DOWN FOR MORE
=================================================
CONTACT DETAILS
For media enquiries about the GB Rowing Team please contact:
The GB Rowing Team Press office on (01225) 384211 or [email protected] or 07831 755351
For pictures please e-mail: [email protected]
GB Rowing Team website, including full rower biogs: www.gbrowingteam.org.uk
Follow us on:
Facebook: www.facebook.com/gbrowingteam
Twitter: www.twitter.com/gbrowingteam
Youtube: www.youtube.com/gbrowingteam
=================================================
THE GB ROWING TEAM is supported by the Lottery through UK Sport and has Science in Sport as a supplier. SAS Analytics is the Official Analytics Partner of British Rowing and the GB Rowing Team