London 2012 Olympic Games
The London 2012 Olympic Games were the GB Rowing Team's most successful, not just of the modern era, but all time.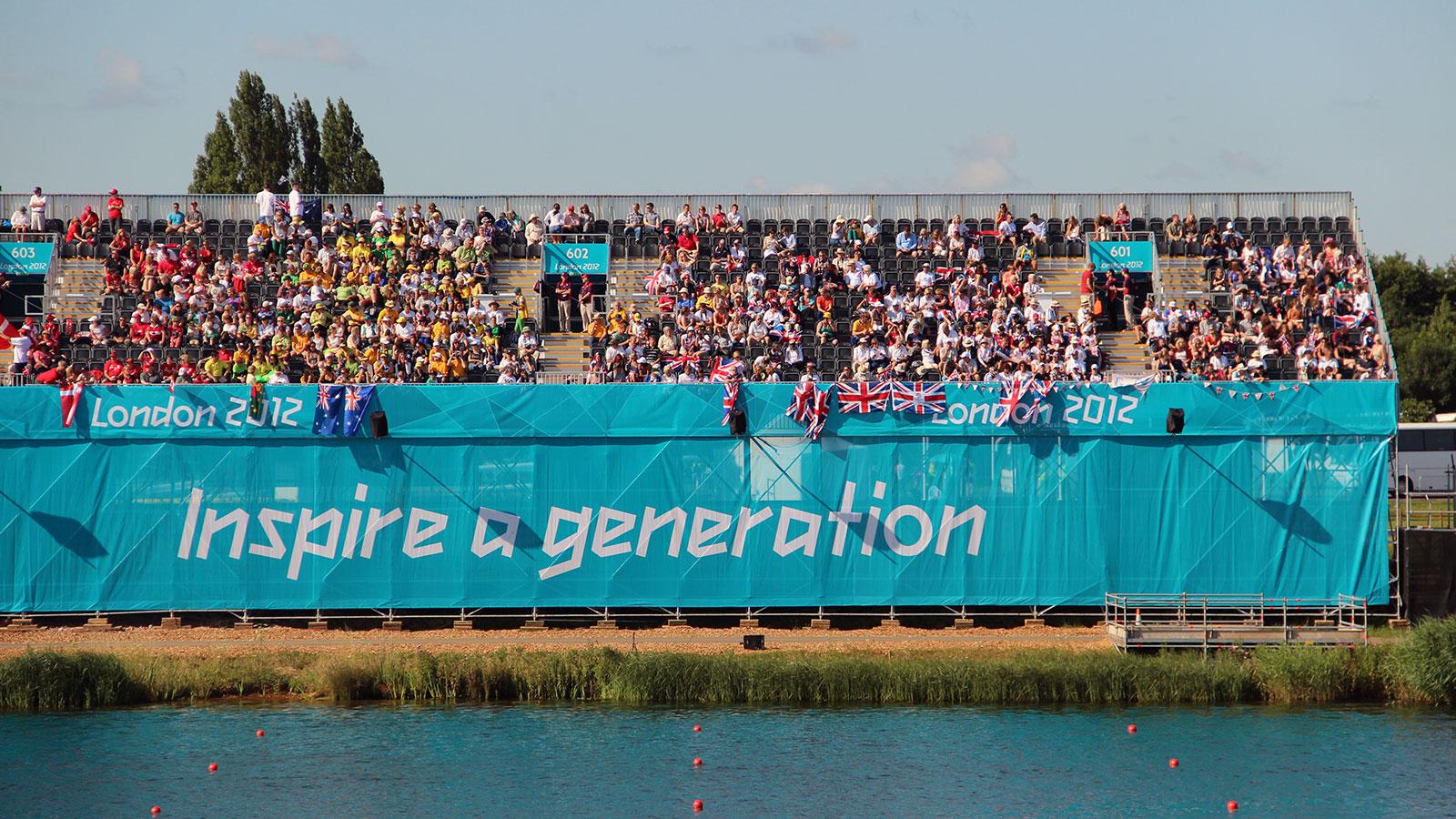 The team won a record nine medals after qualifying boats for 13 of the 14 events on home water at the Olympic rowing regatta which was held at Eton Dorney from July 28 to August 4, 2012.
Rank
Country
Medals
Total
Rank by Total
1

Great Britain
Four
Two
Three
Nine
1
2

New Zealand
Three
Zero
Two
Five
=2
3

Germany
Two
One
Zero
Three
=4
4

Denmark
One
One
One
Three
=4
5

Czech Republilc
One
One
Zero
Two
=7
Rank:

1

Country:


Great Britain

Medals:

Four
Two
Three

Total:

Nine

Rank by Total:

1
Rank:

2

Country:


New Zealand

Medals:

Three
Zero
Two

Total:

Five

Rank by Total:

=2
Rank:

3

Country:


Germany

Medals:

Two
One
Zero

Total:

Three

Rank by Total:

=4
Rank:

4

Country:


Denmark

Medals:

One
One
One

Total:

Three

Rank by Total:

=4
Rank:

5

Country:


Czech Republilc

Medals:

One
One
Zero

Total:

Two

Rank by Total:

=7
The medal haul included four golds, two silvers and three bronzes with GB finishing as top rowing nation for the second successive Games and surpassing the eight medals won at the 1908 Olympic rowing regatta at Henley-on-Thames.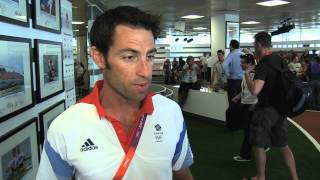 Play Video
Golden Moments with Team GB Rowers & Gymnasts on Day 9 of London 2012
Helen Glover and Heather Stanning won Team GB's first gold of London 2012 in the women's pair followed by the women's double scull of Anna Watkins and Katherine Grainger, the men's four of Alex Gregory, Pete Reed, Tom James and Andrew Triggs Hodge and the lightweight women's double scull of Kat Copeland and Sophie Hosking joined them, making it four gold medals for the GB Rowing Team.
The lightweight men's squad served up two silver medals in the double of Zac Purchase and Mark Hunter and four in the guise of brother Peter and Richard Chambers, Rob Williams and Chris Bartley.
And there were three superb bronze medals for the GB men's eight of Alex Partridge, James Foad, Tom Ransley, Ric Egington, Mohamed Sbihi, Greg Searle, Matt Langridge, Constantine Louloudis and cox Phelan Hill, single sculler Alan Cmpbell and the rookie men's pair of George Nash and Will Satch.
Relive the excitement!
Silver Medallists Video Footage:

Lighweight men's four
Peter Chambers, Rob Williams, Richard Chambers and Chris Bartley
Bronze Medallists Video Footage:

Men's single scull
Alan Campbell
Bronze Medallists Video Footage:

Men's pair
George Nash and Will Satch
Bronze Medallists Video Footage:

Men's eight
Alex Partridge, James Foad, Tom Ransley, Richard Egington, Mohamed Sbihi, Greg Searle, Matt Langridge, Constantine Louloudis and Phelan Hill (cox)
News Reports from London 2012
---