How British Rowing Coaching Week 'redefined success'
Following British Rowing Coaching Week 2023, which ran from 16-24 September, we reflect on the conversations, content and opportunities which attracted a coaching audience on a global scale!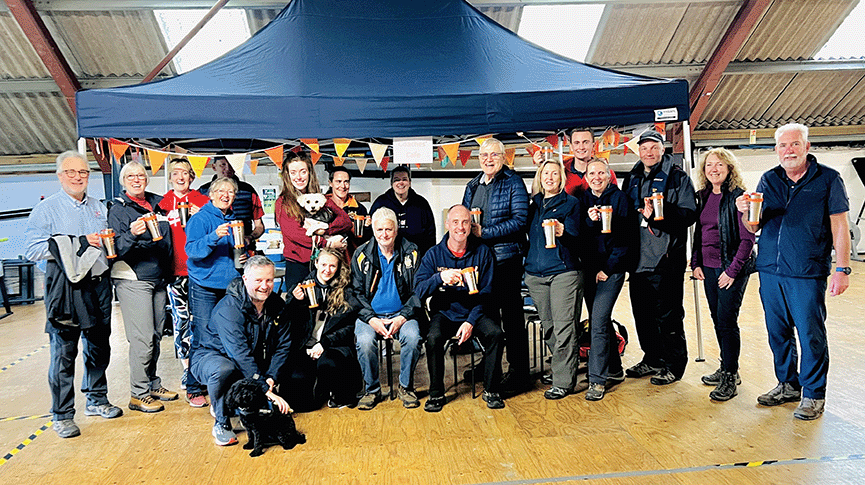 British Rowing Director of Pathways Nathaniel Reilly O'Donnell said, "Coaching Week 2023 gave us the platform to celebrate the positive difference coaches make in our sport. There is no greater influence  than a coach who understands (and can meet) the needs of those they are working with. With 'redefining success' as our central theme to the week, we saw where we see things in common and where – for good reason – we have points of difference. It was great to hear how coaches across the country are creating inclusive and impactful environments for athletes at every age and stage. I picked up plenty of ideas to have in mind the next time I am on the towpath."
Coaching Coach Cafés take the biscuit
Launching the Coach Café initiative, coaches met at a local level to help understand their individual needs, and the support they would like to see available in the future. One coach who attended a café said, "I'm new to coaching, but meeting such a friendly coaching network in my region makes me feel I've got people I can turn to for help as I develop."
New resources
As we headed into the week, a range of new resources were published, all of which are available on our dedicated Coaching Week page. These include a helpful safeguarding Q&A video, along with webinar recordings, articles to help with goal setting for both athletes and coaches, and even a resource to help you organise your own Coach Café.
Wonderful webinars
Our two webinars attracted the biggest audiences. First up was a thought provoking session led by Dr Cath Bishop and a panel of three Level 4 coaches who showed the value of a strong coaching philosophy in defining your own success as a coach.
The second webinar was delivered by GB Coxes from @thewinningcox who helped coaches and coxes to define success and understand the process of developing coxes.
Coach appreciation
During the week we saw clubs and individuals showing their support and appreciation of their coaches across social media. We also received feedback from coaches showing their appreciation on being named as one of the 359 coaches thanked for the part they have played in the development of our 2023 GB teams.
Coming up next for coaches
Nathaniel Reilly O'Donnell said, "Coaching Week once again highlighted the importance of the role of coaches with our sport, and we are pleased to be offering additional support through our new Coach Development initiatives You can find out more about these at free online sessions on 17 and 22 October."
He concluded, "Thank you to everyone who showed their support for Coaching Week 2023, and in particular our external speakers who have helped to shape some inspiring conversations. We are looking forward to Coaching Week 2024 which will focus on the values of the Olympic and Paralympic Games."