GB Rowing Team seeks next generation of 'sporting giants'
Fresh from qualifying 13 boats for Paris 2024 at last week's World Championships, the GB Rowing Team is already looking to future Olympic and Paralympic Games – and it wants to hear from tall people it can teach to row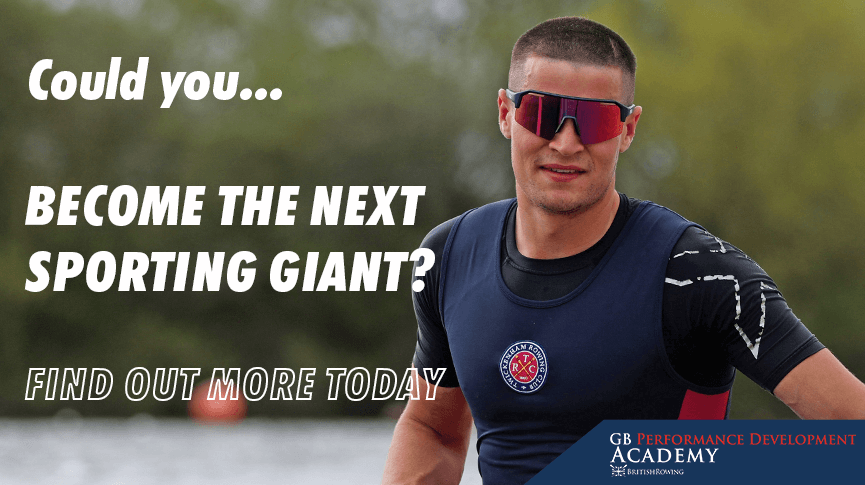 "With some very simple tests, we can tell you if you have the physical attributes to be an Olympic rower," explains Olympic Pathway Manager Tom Pattichis, whose job it is to find and nurture the future Olympians who could be competing for GB at Los Angeles 2028 or beyond. "We're looking for anyone who could become a potential Olympian in rowing, whether they're transferring from another sport or have never really tried a sport but are excited by the opportunity and the challenge of trying something new."
Successful rowers can come from any background
One of the most important aspects of British Rowing's recruitment campaign is that word 'anyone'. The aim with the Sporting Giants campaign is to reach as many people as possible – to give everyone who has the capability to become an Olympian the opportunity to do so and to create the biggest possible 'talent pool' to work with.
Where you live certainly has no impact on how fast you can move a boat. Cedol Dafydd, for instance, had never come across rowing when he was growing up in North Wales. But his competitive nature has taken him from strength to strength in the Olympic Pathway programme since getting talent tested at university.
We'll teach you how to row
Successful recruits will join one of British Rowing's six new Performance Development Academies around the UK, which replace the previous 'World Class Start' programme. The Academies are staffed by coaches who know how to take complete beginners and develop them into GB Rowing Team athletes.
Take Callum Dixon. He only started rowing after a promising career in sailing was cut short by a change to that sport's Olympic programme. But now – less than four years on – he's just returned from competing at his first World Championships where he and his crew of four qualified their boat for Paris 2024. You can watch more of Callum's story here:
And Callum's not that unusual. Many athletes have gone from beginner to gaining a GB vest within three to four years. Holly, for example, switched to rowing in February after deciding that volleyball wasn't the sport for her. Within just a few short weeks she was racing at the national 'BUCS' (British Universities and Colleges Sport) regatta after climbing an incredibly steep learning curve!
Younger athletes may race first at the World Rowing Under 19 or Under 23 Championships before stepping on to the senior team. This is what Kyra did: hers is an impressive story having raced at virtually all international events at both junior and senior level since starting on the pathway in 2011. We've supported her to make the steps up to becoming an established member of the GB Women's Rowing team.
Perhaps one of the best known successes from the first group of 'Sporting Giants' that British Rowing recruited back in 2007 is three-times Olympian Helen Glover.
Helen won Olympic gold in 2012 and 2016 in the pair with Heather Stanning before making an astonishing post-lockdown comeback for Tokyo 2020 following the birth of her three children, to finish fourth in the pair with Polly Swann. Helen's now on track to go to her fourth Olympic Games, having just won a bronze medal at the 2023 World Rowing Championships, now in the coxless four.
So what makes a sporting giant?
Height is key
Being tall can be a performance advantage in rowing, so we're looking for people who meet these minimum heights and age ranges: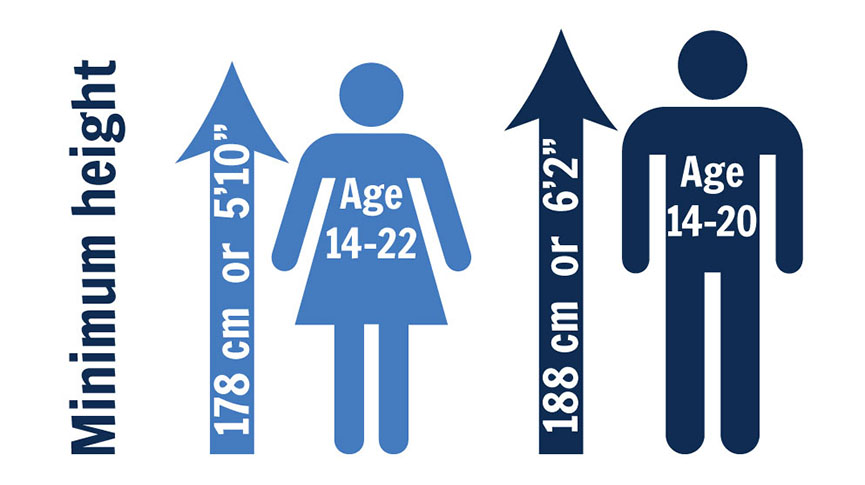 No experience needed
"This is a really exciting opportunity for anyone with ambition."
Compared with some sports – such as gymnastics – you can learn the rowing skills you need relatively quickly. That's why you don't need any rowing experience to apply!
Find out more and apply for testing
We're ALWAYS on the lookout for new talent
Although we're currently doing a big push, with our Sporting Giants campaign all over social media at the moment, you can sign up and get talent tested at any time. There are no cutoff dates.
Give it a go!
The GB Rowing Team's recent success, culminating this year with nine medals – including six golds – at the World Rowing Championships last weekend, is a brilliant source of inspiration for young athletes, and we want it to reflect the society that we live in. The basic message is – if you're tall enough, and you think you have what it takes, come give it a go!