GB Rowing Olympic Talent Testing
We identify, recruit and develop individuals with no prior rowing experience who have the potential to become Olympic rowers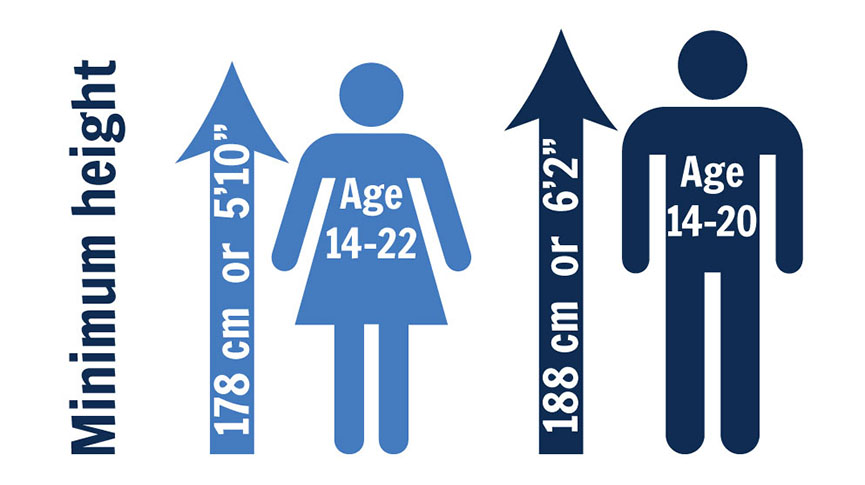 To apply, you need to meet the age and height criteria shown above.
As we're looking for future members of the GB Rowing Team, you'll also need to hold a UK Passport or be eligible for one.
If your application meets all of the required criteria, we'll invite you for testing. You can find out what Talent Testing involves here. If you're successful, you will be invited to join one of our Performance Development Academies.
Looking for Paralympic rowing talent testing instead? Click here.
Fill in this form to apply for Olympic talent testing