2022 World Rowing Coastal Championships preview
100 British competitors will be racing at the World Rowing Coastal Championships from 7-9 October in Saundersfoot, Wales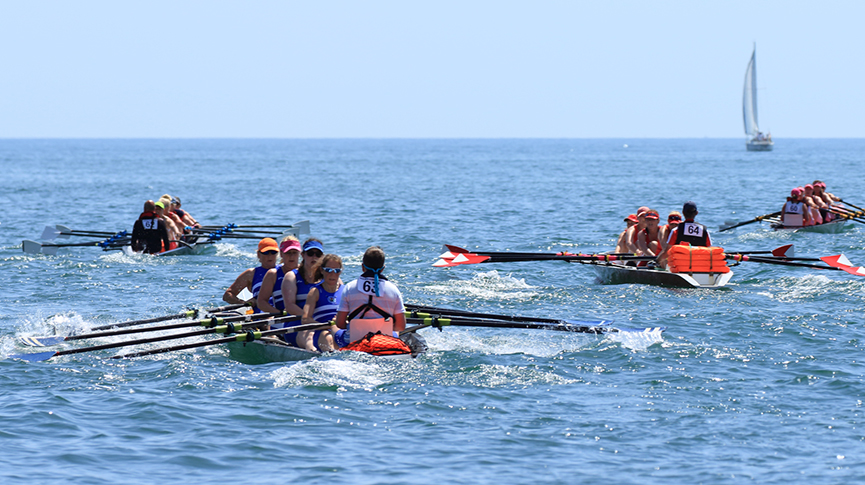 The World Rowing Coastal Championships provide an fantastic opportunity for club crews to race at a major international event.
Among the 140 crews entered from 23 different nations there are 52 British solos, doubles and coxed quads representing 31 clubs throughout England, Wales and the Channel Islands. These span Jersey RC in the south to Runcorn RC in the north, and Carrick RC Cornwall in the west to Norwich RC in the east. There's bound to be excellent support for the women's quad from localWiseman's Bridge RC as well as for the crews from other nearby clubs including Llanion Warriors RC, Carmarthen RC and Clwb Cychod y Tywi from Llansteffan.
Between them, all of these clubs cover the many varied types of rowing that provide an excellent starting point for the relatively new World Rowing-type racing including gig rowing, Welsh sea rowing, South Coast rowing and inland/flat-water rowing.
The British club with the largest entry is the Welsh coastal club Fishguard and Goodwick Jemima RC, which mainly rows in Celtic longboats. Nine of its members will be racing in men's and women's solos and doubles. The recently-formed Hayling Island-based Coastal Rowing Academy Club (CRAC) is sending seven members. Mike Gilbert, CRAC Development Officer, says: "For the Coastal Rowing Academy, its Club and members, this has been an amazing first year… from starting off in 2021 with a blank canvas, we have developed coastal rowers across all our formats.  Now, to be competing in the World Rowing Coastal Championships with a quad, double and solo is both exciting and daunting! We will be doing our best to make the Academy Club proud!"
Two British crews to watch in the men's coxed quads, which have strong but very different track records, are the 2022 British Rowing Offshore Championships (BROC) silver medallists and coastal specialists from Mayflower Offshore RC of Mark Jarold, Robin Steward, Jamie Board and Tom Doherty, coxed by Heather Pfeil and UL Tyrian BC containing Tokyo Olympians Jacob Dawson, Matt Rossiter, Ollie Cook and cox Henry Fieldman along with former GB U23 Richard Clarke, who has the most coastal rowing experience. Ollie says: "We've managed to get out in a coastal rowing boat to practice on the Tideway in London. We've done some pieces and most importantly some race pieces around buoys – much to the amusement of other rowers around. I competed at last year's World Rowing Coastal Championships after the Olympic Games and loved the event. All in all I'm really excited to be racing in Saundersfoot."
Other British BROC medallists racing here include William Loftus of Exmouth RC, who won the gold medal in the Open Solo at BROC, and the Coastal Rowing Academy's Sophie Bostock and Elizabeth Beswick, who took silver in the Women's Doubles back in June.
About the World Rowing coastal format
Racing at the World Rowing Coastal Championships follows the 'enduro' format of a 4km course around buoyed turning points for heats, with an extended 6km course for finals. Each race has a mass beach start and a 'sea' finish. Races begin with the crew standing next to their boat in the water. They jump in before setting off through the surf, if the wind is up, to race the rowing course.
There are events for men's and women's solos, doubles and coxed quads as well as mixed doubles.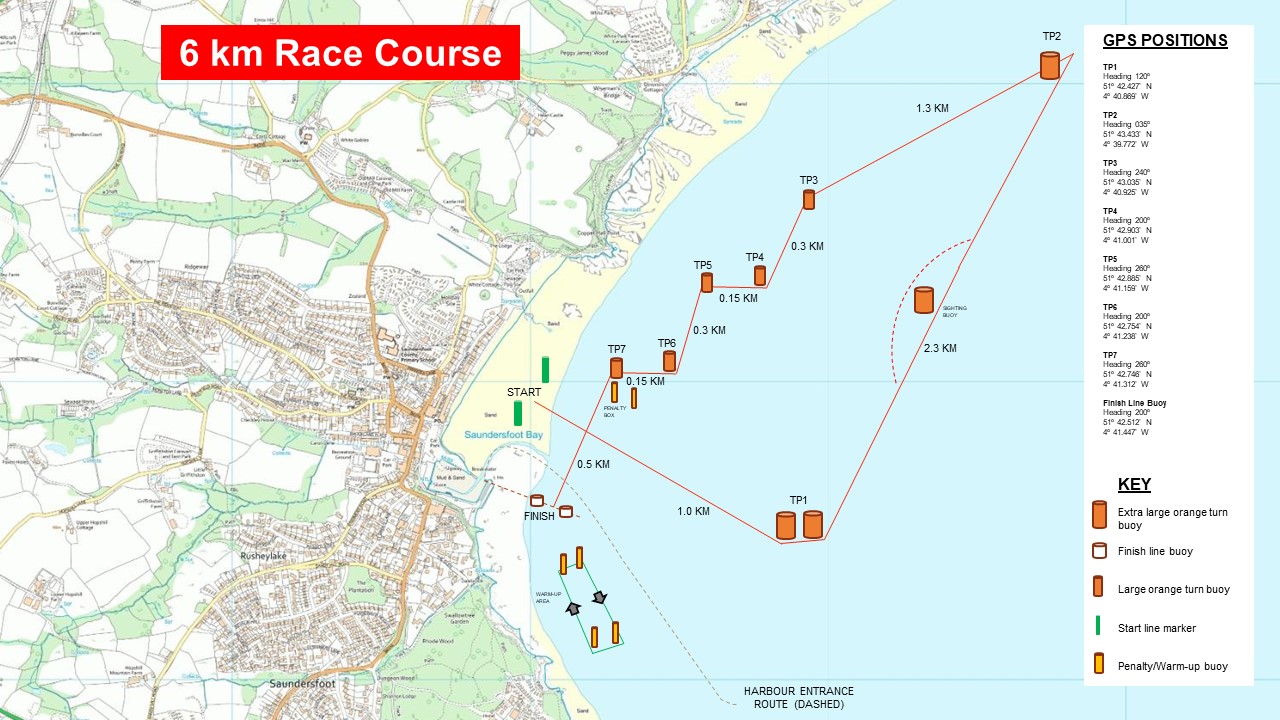 How to follow the racing
You can find out more about the World Rowing Coastal Championships including how to buy spectator tickets for the Harbour Lounge (£10 for adults, £7 for children) here.
Results will be available on British Rowing's social media channels and on World Rowing's website.
Where to try coastal rowing
Want to give it a go? Find out more about coastal sculling and where you can get involved here.
World Rowing Beach Sprint Finals (14-16 October)
The weekend after the World Rowing Coastal Championships, Saundersfoot will host the World Rowing Beach Sprint Finals for crews selected by their National Federations. As the name suggests, beach sprint racing is shorter and faster; each run-row-run race begins with one rower from each boat running down the beach to their boat. They then slalom to a buoy about 250m off shore before rowing straight back. The race ends with the rower jumping out and dashing to a finish line on the beach.
You'll be able to get live results on Twitter and here on the British Rowing website.