A deeper look into our new teacher training resource for indoor rowing with London Youth Rowing
You can join our live launch with PE Scholar and London Youth Rowing over Zoom on Tuesday, 27 September at 4pm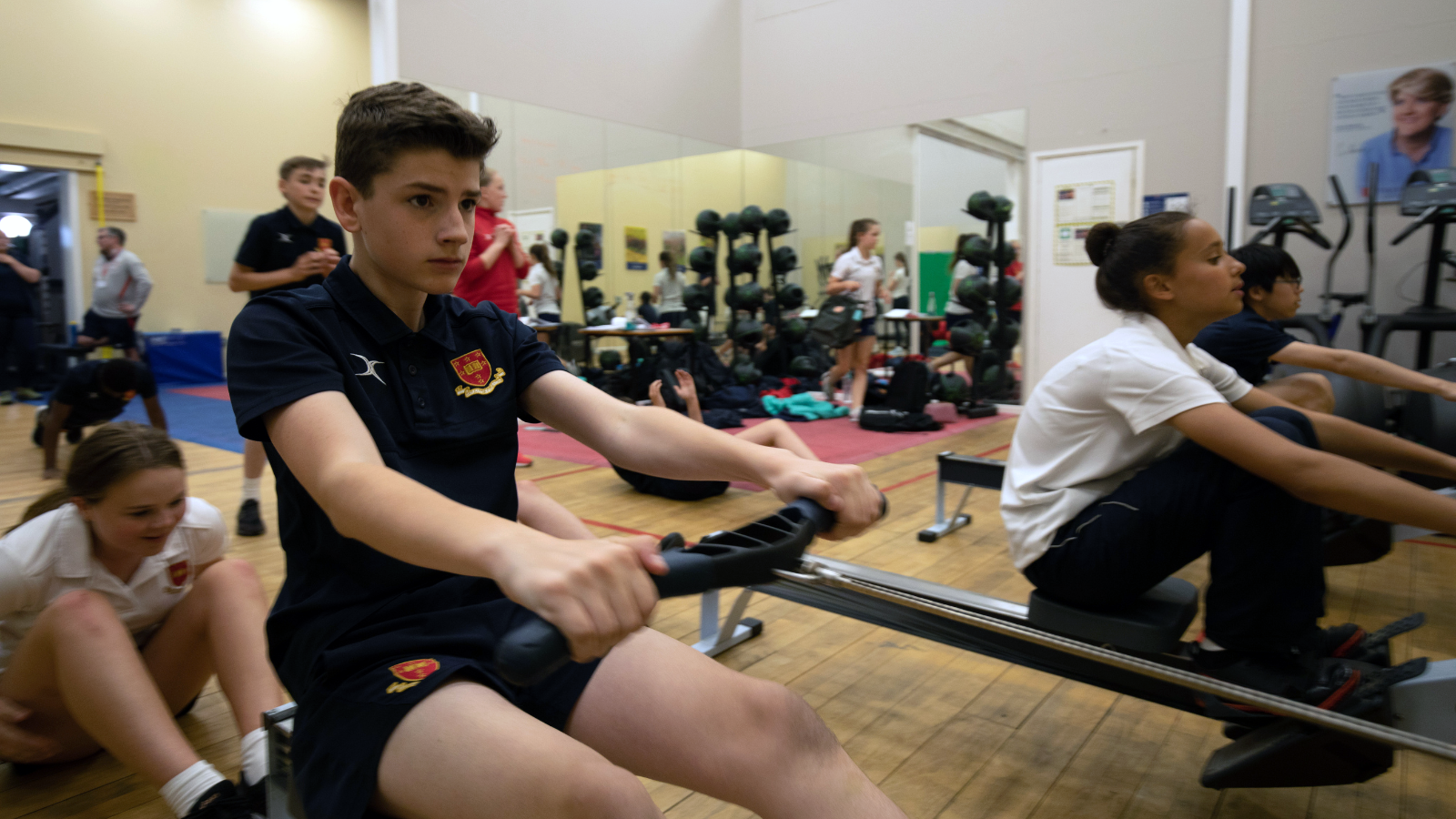 In partnership with London Youth Rowing and with expert input from the PE Scholar, British Rowing is excited to delve deeper into the new teacher training course for indoor rowing that we revealed earlier this month.
This online course, which can be completed in as little as an hour or in your own time, offers teachers a first insight on how indoor rowing activity can be included within their lesson planning and delivery for KS3 units of work and up with orientation to the materials on offer.
The course includes lesson activity ideas, an introduction to indoor rowing equipment and technique, using race systems (Concept 2 only) and a set of 60 mix and match cards covering warm up and circuit training exercises suitable for teachers to use with Key Stage 3 and 4 classes or even for pupils to design and run their own sessions to develop teamwork and leadership skills.
The launch of this resource has seen input from all partners, in addition to insight from teachers in the secondary school sector and senior Physical Education lecturers.
Thanks to funding from Sport England, the course is able to be offered free to the first 500 secondary school teachers in England who enrol.
"This new resource will hopefully help give teachers the confidence and understanding to offer more fun rowing related activities as part of everyday PE lessons." said Dan Hetherington, British Rowing Project Manager for Youth Indoor Rowing. "That in turn will give more young people the chance to develop a new skill as either a first step to progress along rowing pathways or just to help show them how indoor rowing can form a key part of fun everyday physical health.
The partnership with London Youth Rowing with years of delivery experience in schools, and sector expertise from the PE Scholar, has ensured that the content is shaped towards the needs of teachers."
Longer term, feedback from candidates will be used to help evolve the course, keeping the resources relevant in school settings in line with the curriculum, as well as helping to grow the confidence of users.
"The course is a great and valuable tool, for all teachers and P.E staff that are looking to learn about a new sport and develop their knowledge. It is particularly exciting as it offers not just support and learnings for teachers, but provides guidance and tips to the level where teachers can begin to introduce and maintain the sport of rowing in their schools. In turn, this hopefully creates and opportunity for teachers and young people to engage in an often new and different sport in an exciting, fun and engaging way." – Emily Coe , UK Programme Director LYR
"We are thrilled to have been asked to produce this set of essential resources for secondary schools. They fill a much-needed gap in providing teachers and students with resource cards to support the delivery of great fitness lessons. On top of this, the course and 12 rowing specific activity cards will provide teachers with the confidence and innovative ideas to ensure introducing indoor rowing is not only fun for all but also possible in a school setting with 30+ students and a limited number of rowing machines. The pack includes two suggested schemes of work and much more, we are grateful to the teachers who have helped provide ideas and bring this to life." – Will Swaithes , Education Director, PE Scholar
On behalf of British Rowing and London Youth Rowing, PE Scholar will be hosting a short Zoom launch on Tuesday, 27 September at 4pm for any teachers that are interested to hear about an overview of the resources created as part of this course, and to ask any questions.
Sign up to the Zoom launch now!