J14s & J15s kick off British Rowing Junior Championships at the National Watersports Centre, Nottingham
The British Rowing Junior Championship started on Friday 15 July with tight racing from the J14 & J15 crews, placing Windsor Boys' School at the top of the Victor Ludorum table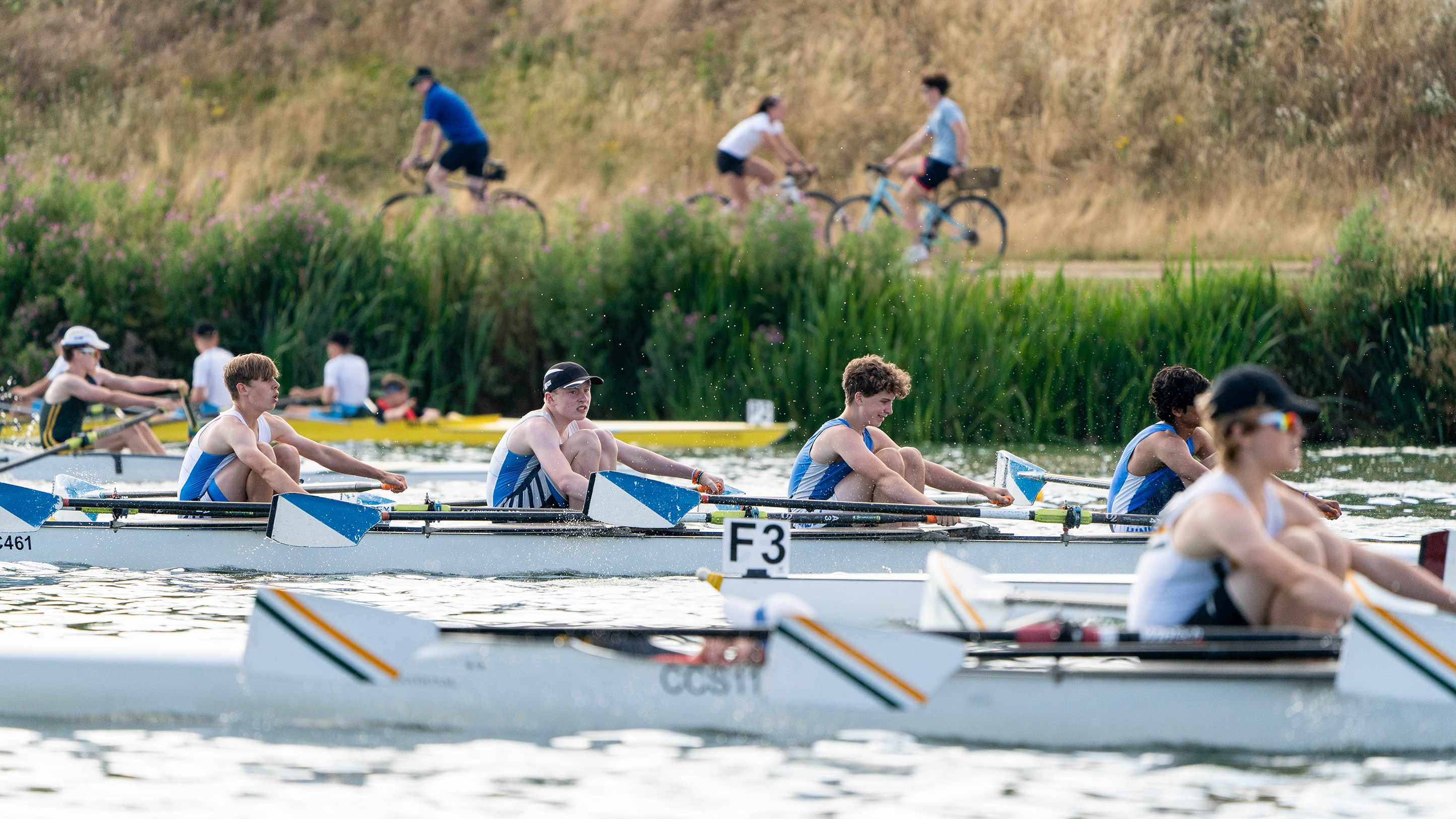 The day started with a morning of time trials ahead of the G to A Finals in the afternoon. It was a complete regatta for the J14 and J15 crews, with their J16 and J18 counterparts racing across Saturday and Sunday.
Spirits were high from the onset, with friends, family and teammates supporting their rowers right from the first time trial to the last A Final. Smiles were ubiquitous on the presentation pontoon as rowers (and coaches!) received their medals.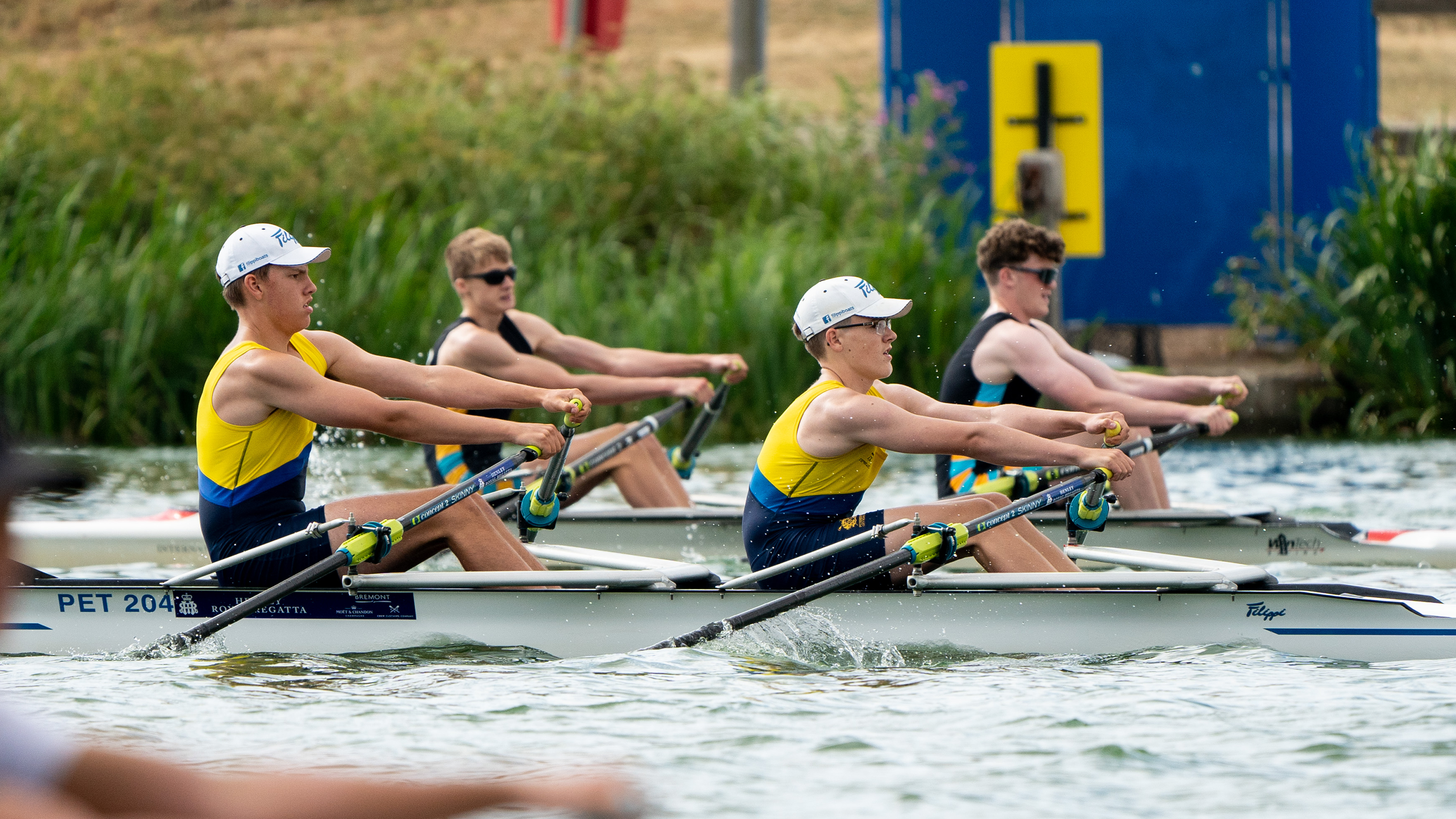 "All I can remember is Harriet shouting at me to keep on going." said a still-breathless Gracie from A B Servern Rowing Club after winning gold in the W J14 2x (women's J14 double sculls). "I'd like to thank everyone, including our coaches Brian and Mark, for helping us get this far."
Brian and Mark were equally proud of their double, telling us that "they are a very focused and determined double. They thoroughly deserved their win."
Proud coaches were the order of the day, as we spoke to a beaming coach from Maidenhead after his O J15 2x took bronze in their A Final. "They pulled through completely with their racing plan, then at the last minute they proved that they wanted it. They were here to properly go for it and it was an amazing race."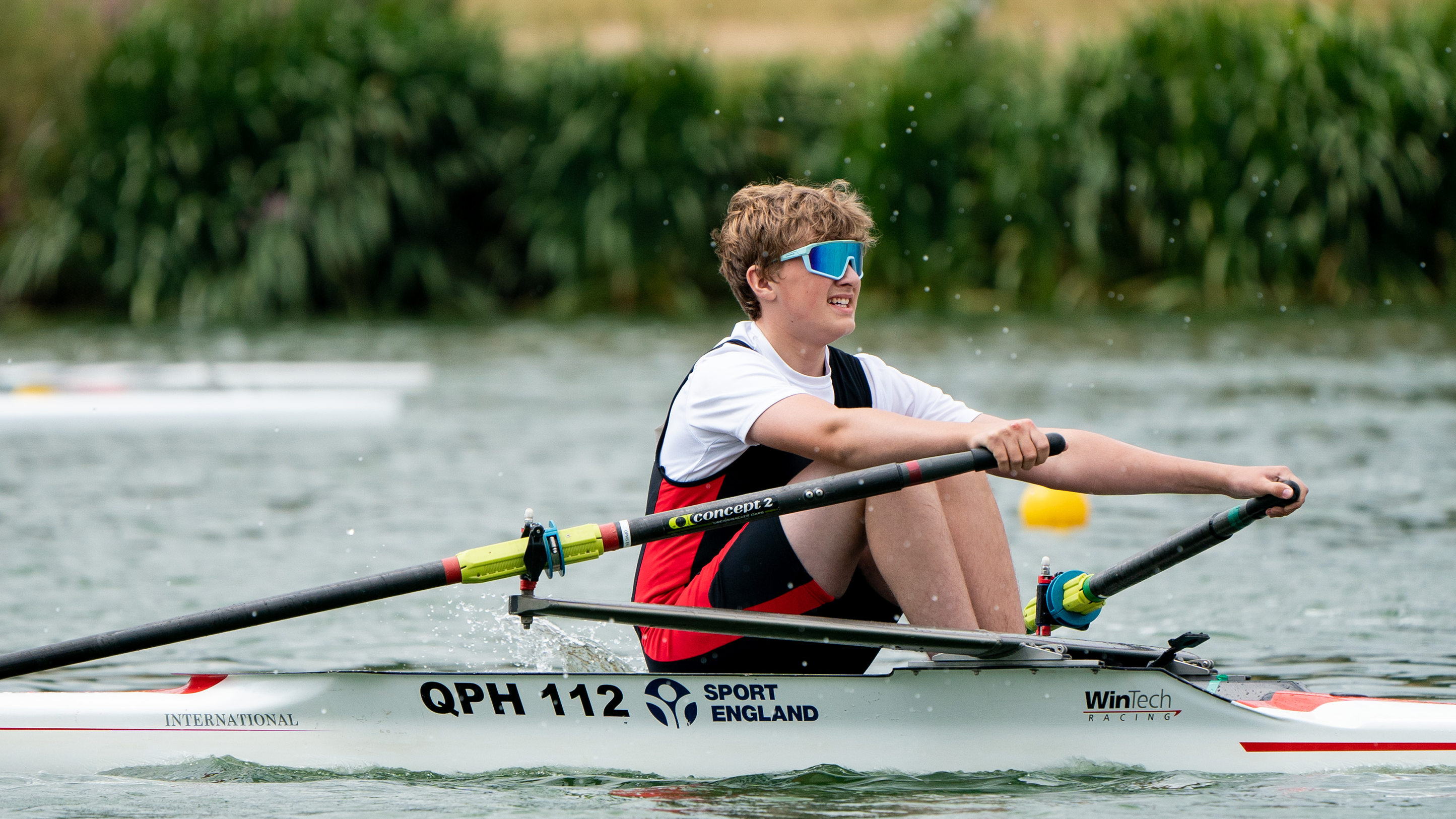 An impressive number of entries led to some close races spread across the various event finals. A particularly memorable B Final in the O J14 2x saw Tees Rowing Club finish 0.14 seconds ahead of Aberdeen Schools Rowing Association.
The Championships are also playing host to several international Umpires as part of the International Umpire Exchange.
Yves De Jonge, one of the Umpires involved in the exchange, commented on the conditions at Nottingham. "This course can be quite variable, but I come back time and time again for the set up. Everything is so close and convenient. I hope the weather holds up for the rest of the weekend."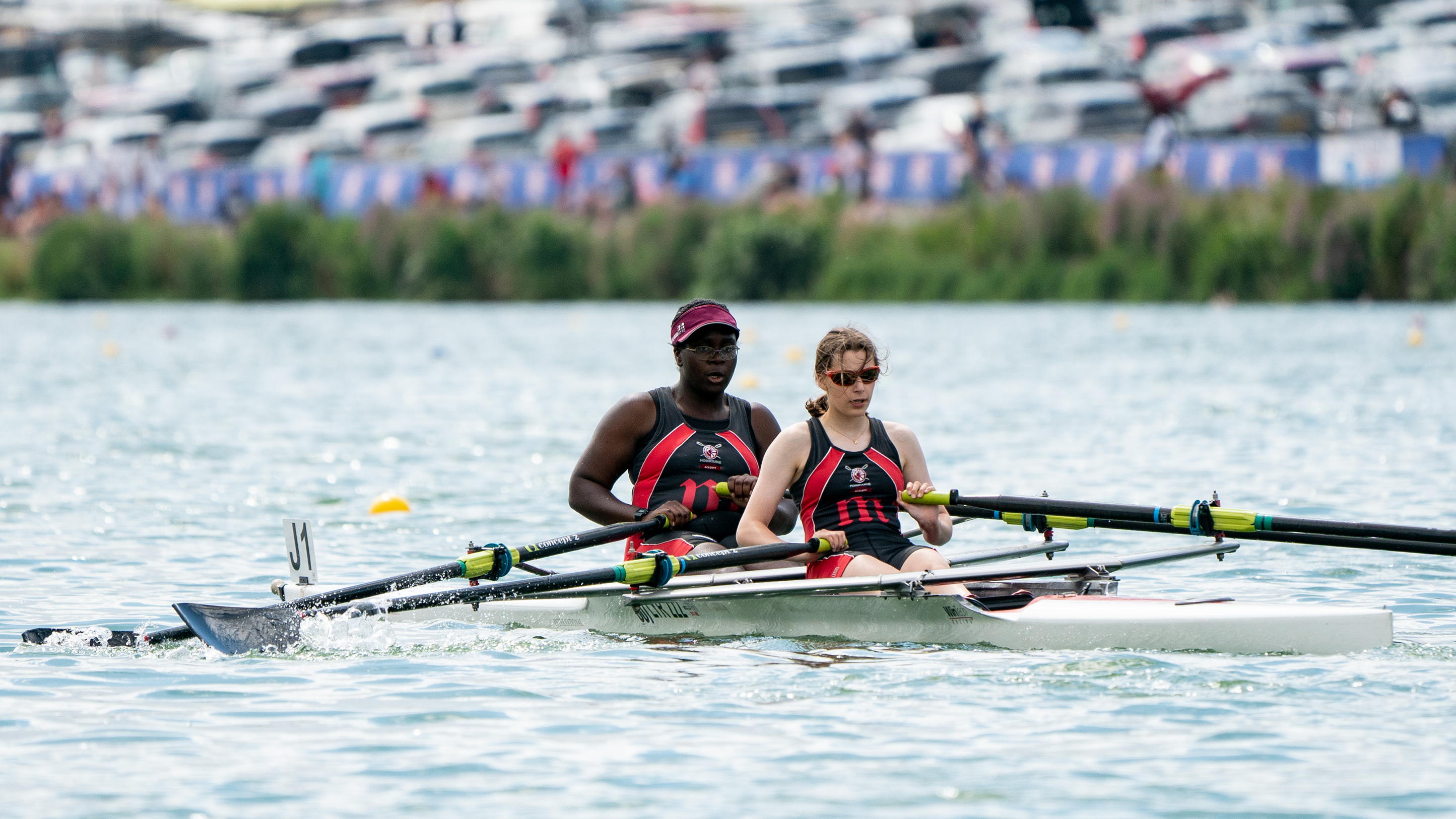 At the end of the first day of racing, the Victor Ludorum standings put The Windsor Boys School at the top of the rankings, with A B Severn Rowing Club and Marlow Rowing Club in second and third place respectively.
Good luck to the J16 and J18s for the rest of the weekend!
Our livestream coverage will continue throughout the weekend, with results on our website and Twitter after each race.