Finals Day at the British Rowing Junior Championships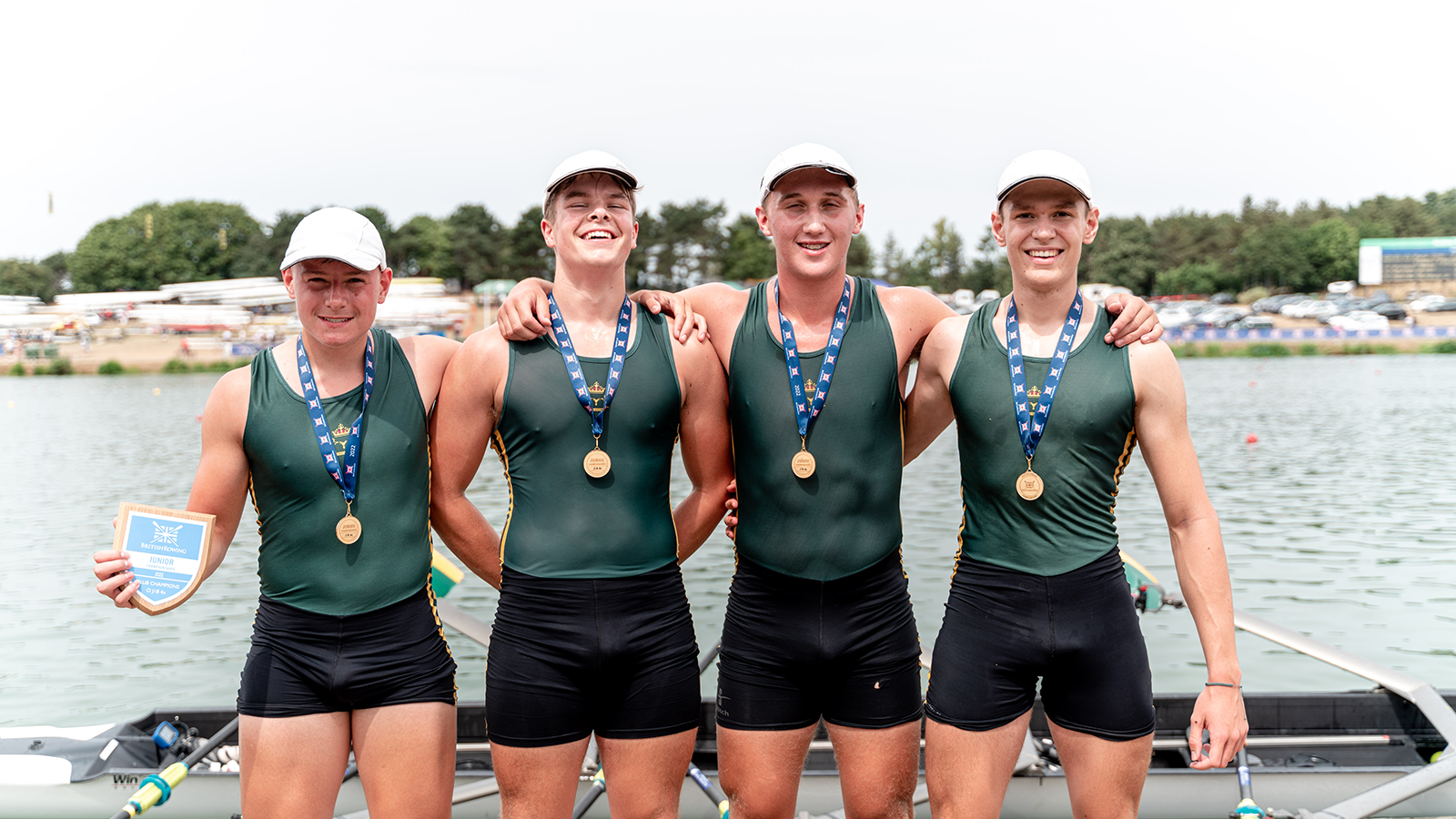 It was a sunny start to Finals Day at the 2022 British Rowing Junior Championships at the National Watersports Centre in Nottingham. After a fantastic day of close racing in the minor finals on Saturday afternoon, a full schedule of A and B Finals would decide who went home with British Champion titles.
Racing kicked off with the single sculls, with wins for Shanklin Sandown Rowing Club, Chester-Le-Street, Edinburgh University and one of our host clubs, the Nottingham County Rowing Association.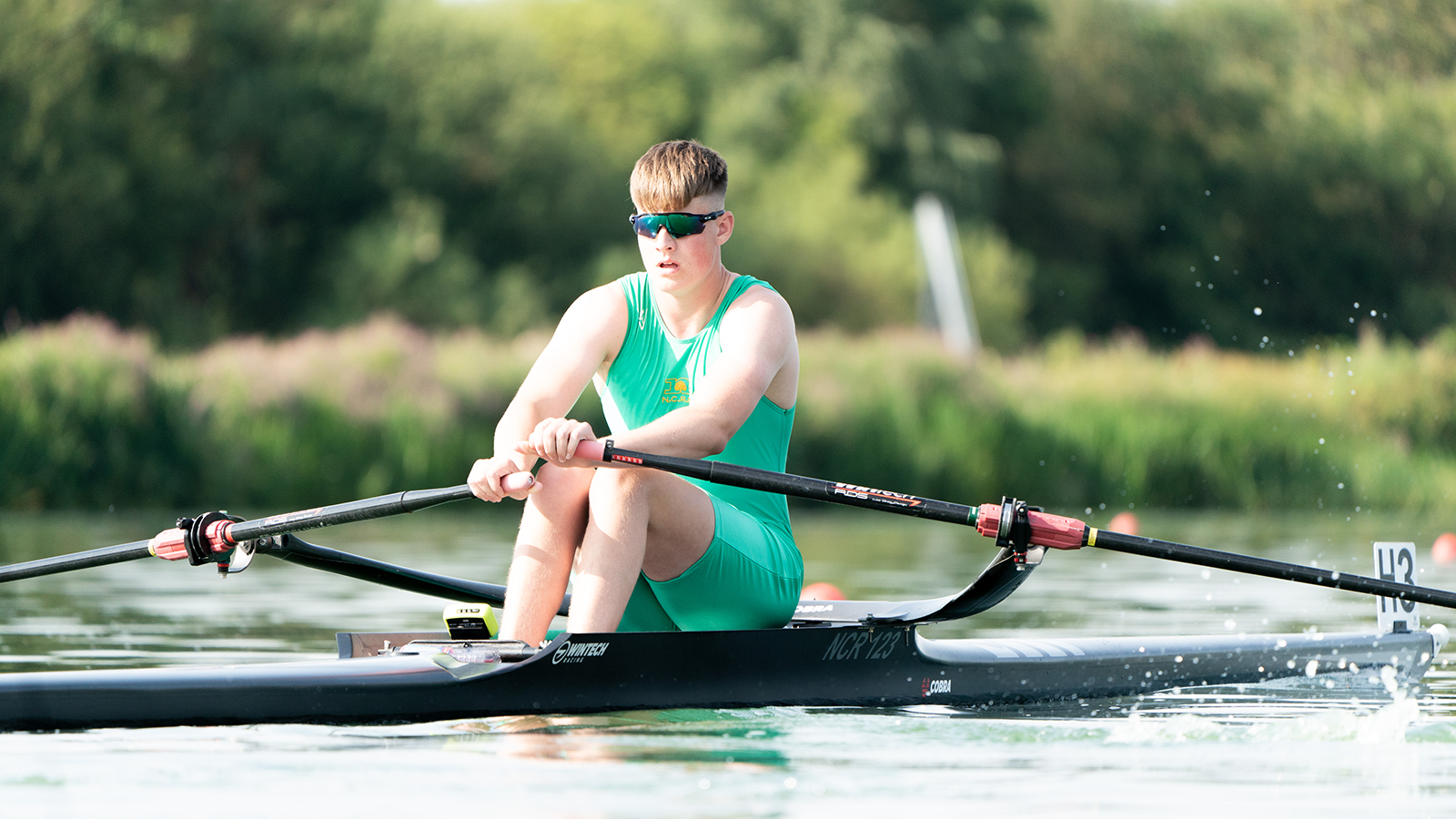 The new British Champion in the open J18 single sculls (O J18 1x) Byron Richards was all smiles after winning his gold medal. "I'm feeling really good. It was a tough race."
Silver place went to Wycliffe Rowing Club, with bronze to Trentham Rowing Club. We spoke to Wycliffe Rowing Club's Head of Rowing Greg Flowers on his squad's performance.
"Everyone's done really well, they've been dealing with the heat really nice. It's been a really good event – it's especially nice being away from COVID-19 and having the crews collect their medals on the pontoon. Everyone is tired this side of the season, so this was a really good pick-me-up for the club."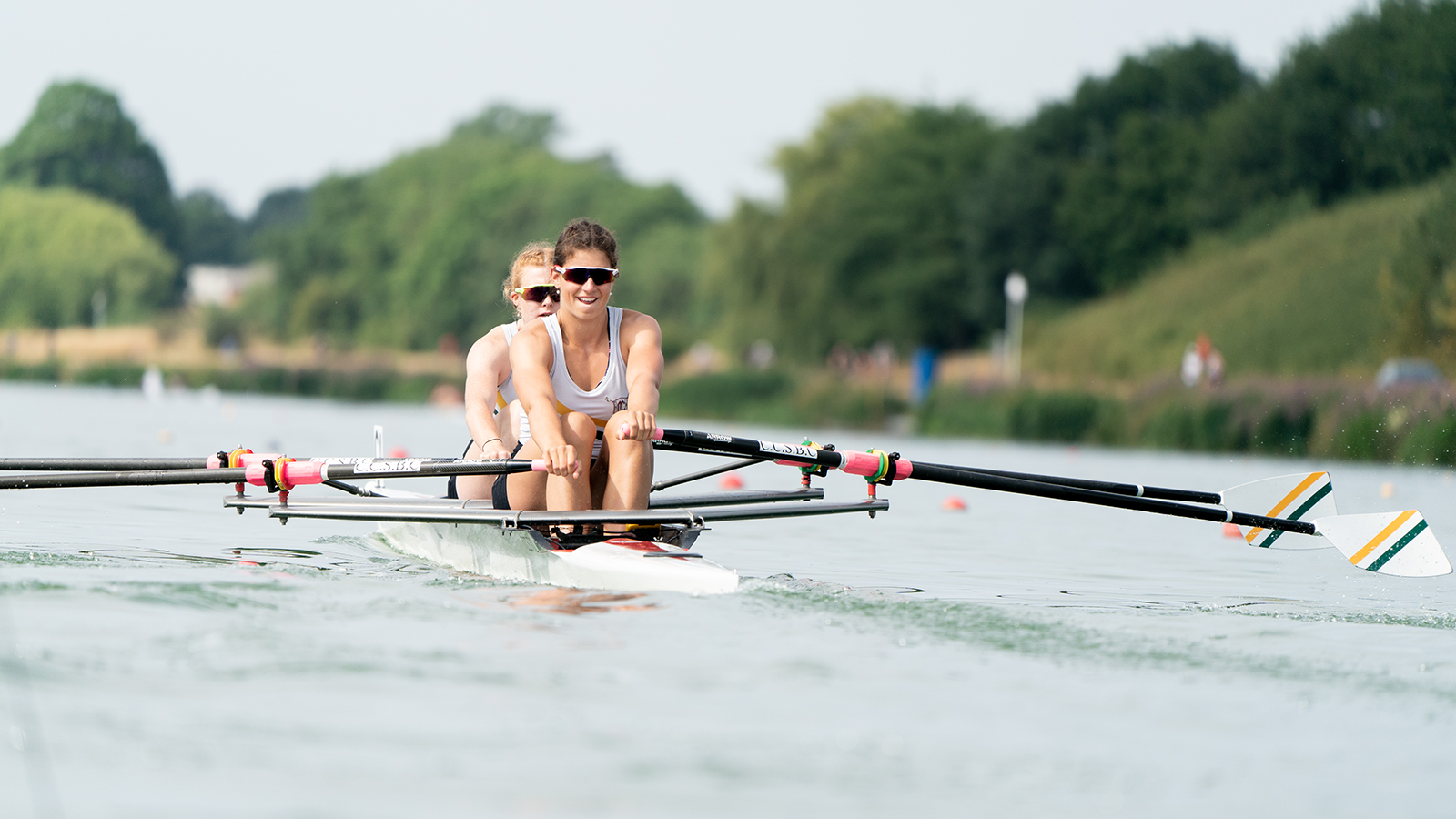 Claire's Court School Boat Club also had a strong performance throughout the regatta, winning gold in the W J18 2x. Commenting on their win, their coach Jack Jesseman said: "It was a really good piece. They stuck to their game plan and knew that Sir William Perkin's School and Warrington Rowing Club were good, but they stuck to their process and delivered."
It wasn't just the gold medalists who were beaming – one Maidenhead Rowing Club crew, who finished 3rd in the women's J14 quadruple sculls, were beaming from the moment they crossed the line until well after they came out of the water.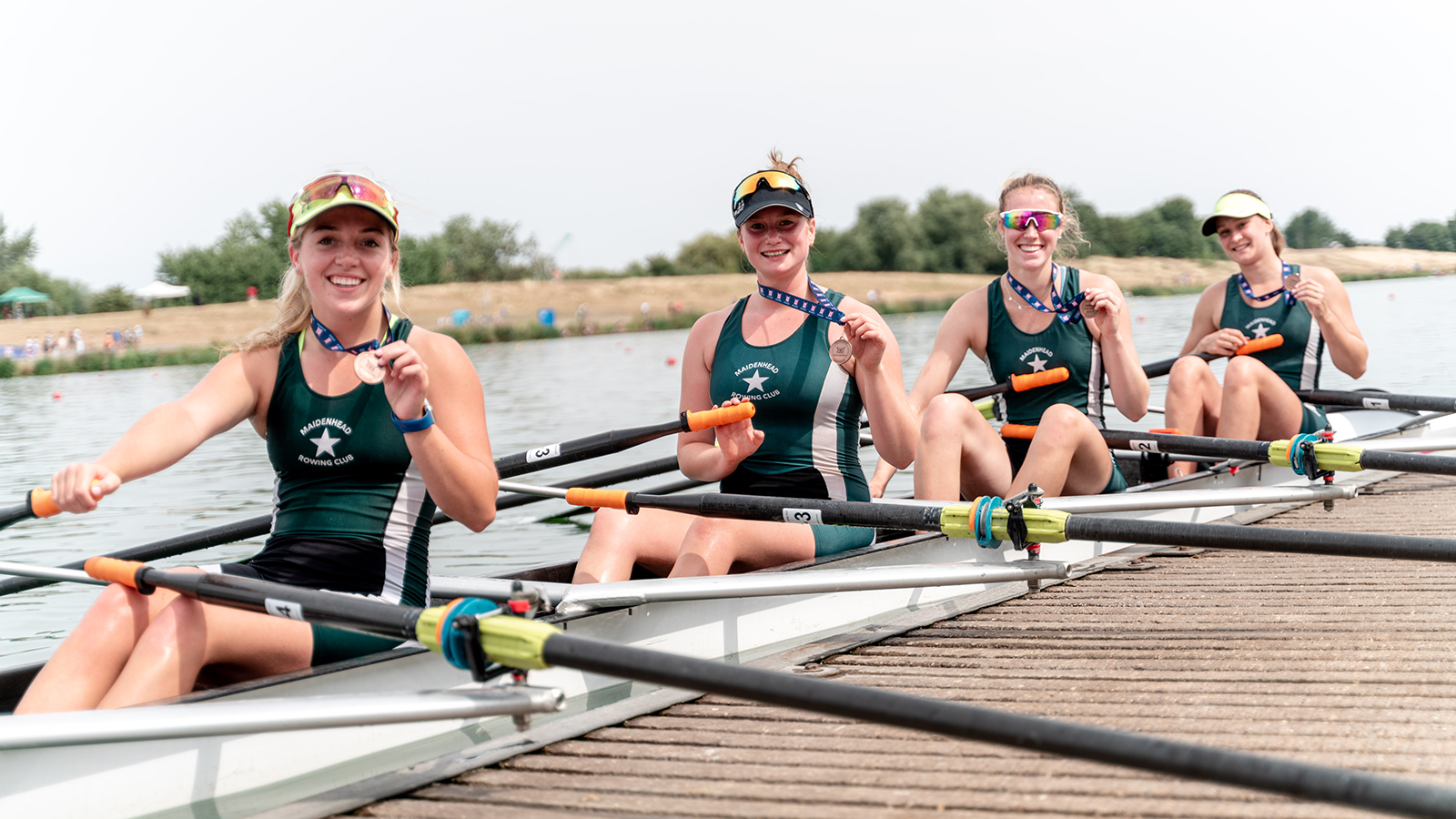 "We are so happy! When we crossed the line I said 'yeah we did it! It was so satisfying, especially when you see the other crews and you keep pushing and know you've got it in the bag. We just had to be patient and we did move through them."
The rowers were also delighted to see their coaches receiving medals alongside them.
For many crews, this would've been their last chance to compete together before leaving school. That was true of the Windsor Boys School open J18 coxless quadruple scull who finished first in the final sculling event of the regatta, securing their spot at the top of the Victor Ludorum rankings.
Claire Warren, mother of the stroke, kindly spoke to us by the medal pontoon. "It's their last race at their time at Windsor Boys School, which is an emotional and poignant time. We're so delighted for them, this is just the pinnacle of their time rowing, especially after winning Henley. To come here and win is just really special."
Overall the Victor Ludorum standings placed Windsor Boys School in first position, with Henley Rowing Club in second and Claire's Court Boat Club in third.
Mike Martin, Chair of the Organising Committee, was pleased with the events of the weekend.
"The Championship has gone really well this year. It's been a bit hot, so we've had to adapt it, and the competitors have done really well with that. It's so good to see the smiles on the faces of all the competitors today, so it's been a fantastic time."
Congratulations to all who raced!
Livestreams for all days of racing are available here. 
Full results are available here.