'To have this sort of depth as a squad is an extremely exciting way to start the Paris Paralympic cycle'
Great Britain's Para rowers started their Paris campaign in style at the recent International Para-Rowing Regatta at Gavirate. Ed Fuller shares an update of the racing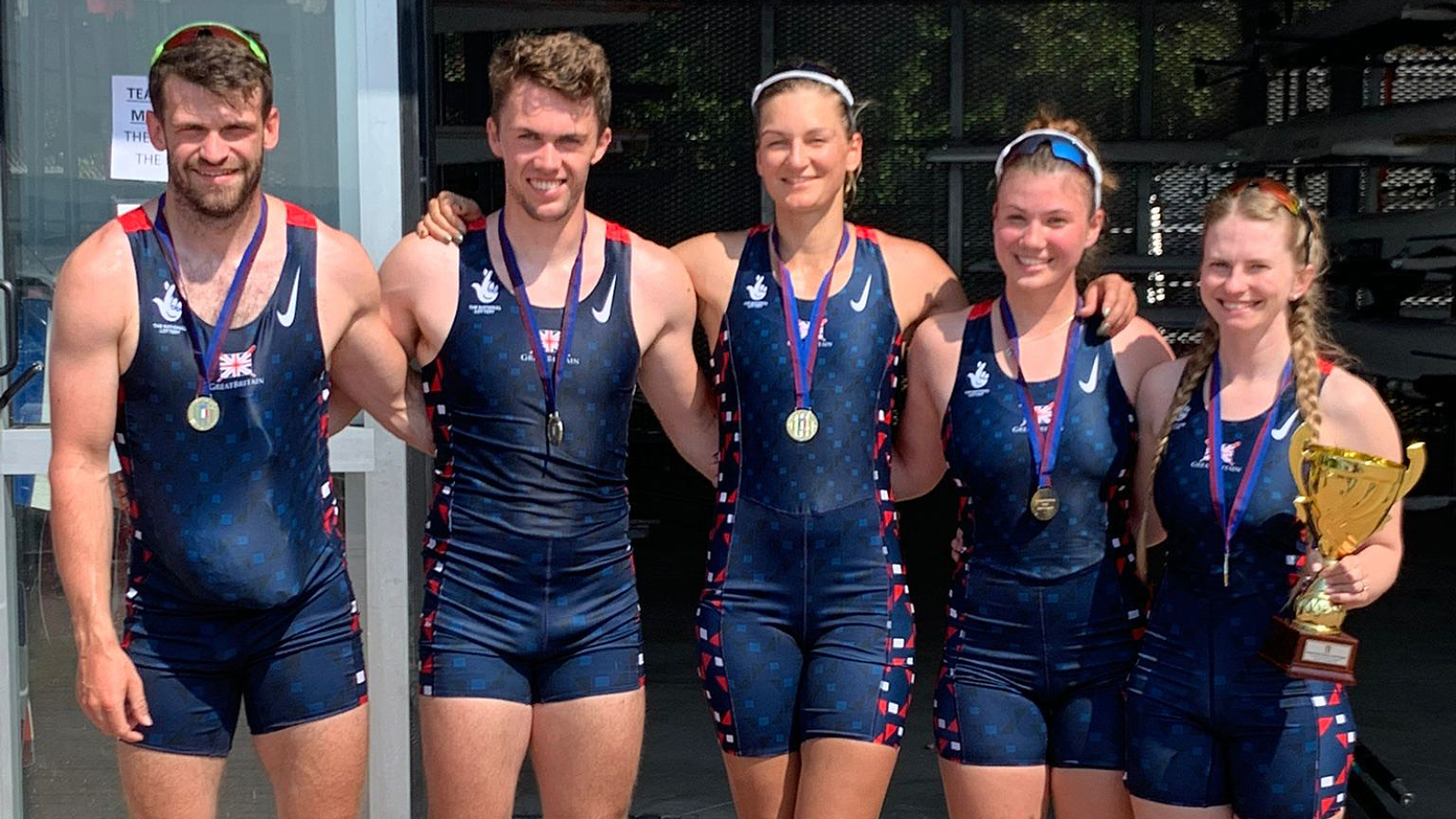 One of the new additions to the legendary PR3 mixed coxed four, Edward Fuller joined the current Paralympic, World and European Championship-winning boat this season. It's a boat that has been undefeated for over ten years, and Ed says that training alongside athletes who are Paralympic and World champions is an amazing feeling.
Ed earned his first vest representing Great Britain at the International Para-Rowing Regatta on scenic Lago di Varese near the Italian Alps. He shares his experiences below.
"Last weekend I raced as part of the British Rowing Paralympic squad at the International Para-Rowing Regatta on Lake Varese, Italy in the PR3 mixed four category. This was after an 11-day training camp on the lake which allowed us, and the whole squad, to make some big technical changes on some fantastic water.
"The last three days of our camp were spent racing, the format was essentially two back-to-back regattas, each one having a heat and then a final meaning that we raced four times in total.
"Lining up on the start line for our first race, nerves were always going to be high. It was the first race for us in the Paris 2024 Paralympic cycle and we were keen to find out where we were relative to the other top Para-rowing nations in the world.
"Overall, we had four really solid rows considering this was the first time our crew had raced together. We had a strong margin over the Australian crew who were our closest competitors, and we were also incredibly proud to set a new unofficial world best time of 6:46 on our second final of the regatta, three seconds quicker than the previous record set by GB at the 2019 World Rowing Championships.
"It wasn't just our crew that enjoyed success at Gavirate either – every single member of the GB Paralympic Team won at least one medal at the weekend, with other golds coming from Lauren Rowles in the PR2 women's single and Benjamin Pritchard in the PR1 men's single. To have this sort of depth as a squad is an extremely exciting way to start the Paris Paralympic cycle.
"Our attention now shifts to World Cup I from 27-29 May, where we will once again stack up against the world's best as we work towards the World Championships at Racice in the Czech Republic from 18-25 September."