New series for masters rowers launched
Look out for a new series of articles with Rosie Mayglothling, aimed at masters rowers who row both competitively or recreationally. Read on to find out more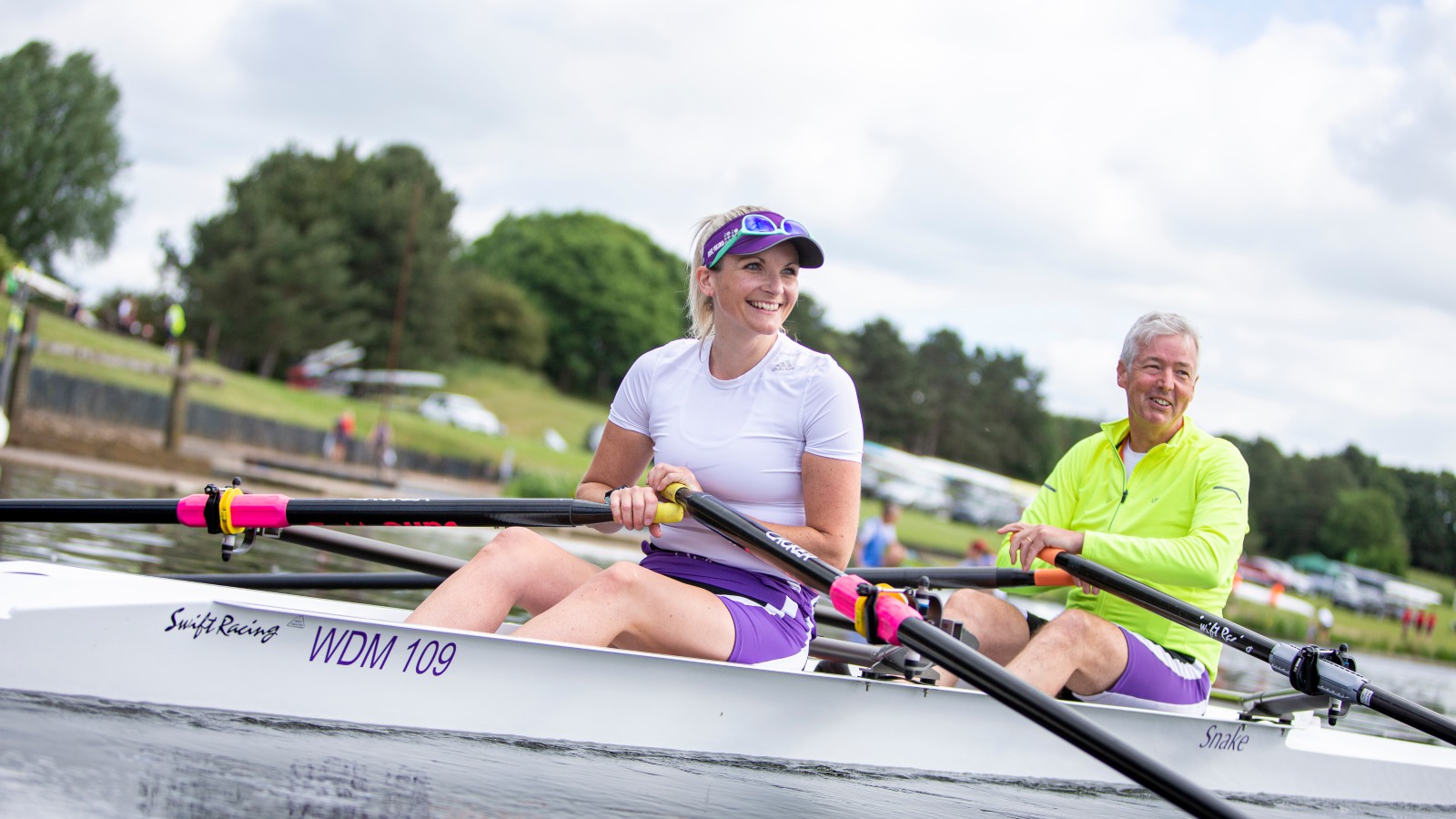 "It's not how old you are," said the French author Jules Renard, "but how you are old."
While we can't stop the process of aging, there is a lot we can do to maximise our chances of rowing into our twilight years and our new series for masters rowers aims to give you the tools to age gracefully and competitively on the water.
Renowned coach Rosie Mayglothling, World Rowing Chair of the Competitive Rowing Commission, has been instrumental in shaping our first ever series specifically for the masters rower. Rosie raced in the GB women's eight at the Moscow 1980 Olympics and keeps connected to a sport she continues to shape in Britain and internationally, yet still finds time to coach masters at her home club.
The former British Rowing Director of Pathway Development says: "What many rowers love is that fantastic session when the crew harmony and effort make the boat flow. Effortless, yet everyone giving it their all. We remember those moments and continue to seek them out for the rest of our rowing careers, whatever level we row at."
In this extract from our first article, written by Alan Oldham, Rosie says:
"Keeping fit and active and being out on the water, with maybe the lure of competition or the social interaction and being part of a team – they're the same drivers for every group of rowers whatever their age."
"Mental health and looking after ourselves with regular activity is now accepted as a vital part of our lives," continues Rosie, who believes rowing is well suited to aging bodies. 
"As we [age and] progress, life events such as careers, families, ill-health including long-term conditions, body wear and tear, slow recovery from illness or injury all mean that every masters rower is different and in each age band many rowers will face different challenges."
This series will take a look at those challenges as well as the moments of lightness and joy that  together define masters rowers' relationship to the sport. 
There will, of course, be many questions we can't answer, but the important thing is that we keep asking to draw attention to the diversity within, and so gain new understandings of our sport's most eclectic and enigmatic demographic.
For this series, the focus will be on rowers aged 45 years and onwards. Our team of experts will bring you the latest in research and science in physiology, psychology, nutrition and share advice on how you can maintain good mental and physical health.
Most importantly though, we'll share the voices and viewpoints of rowers from our masters' community and hear what our sport means to them.
How to access our masters content
Members can access all our masters content over the coming weeks from our British Rowing Plus platform by using their ClubHub login.  Articles will be published weekly on Sunday mornings through to May, with these articles also emailed direct to a target audience of Masters who are members of British Rowing.
We are also opening up the series to non-members through our social media so everyone can enjoy it.
Future topics
Look out for articles covering the following:
Balancing training and recovery
Focusing on quality over quantity
The importance of strength training and cross training
Mobility and injury prevention
Maintaining good health
Goal-setting and measuring training
Nutrition and hydration and the latest research
Preparing for competitions
Coaching masters of different abilities
Get in touch!
We'd love to hear from masters rowers around the country so please get in touch to tell us about your rowing journey, or simply send in some photos of your crew!
Please also let us know if there's anything you'd like to read about – and we'll do our best to cover it over the next few weeks.
Send your ideas, experiences and / or photos to [email protected]