Pull together in the EnduRow Challenge 2022
Take it to the team with the EnduRow Challenge in 2022! Founder Steven Dowd explains how you can take part in this special fundraising event below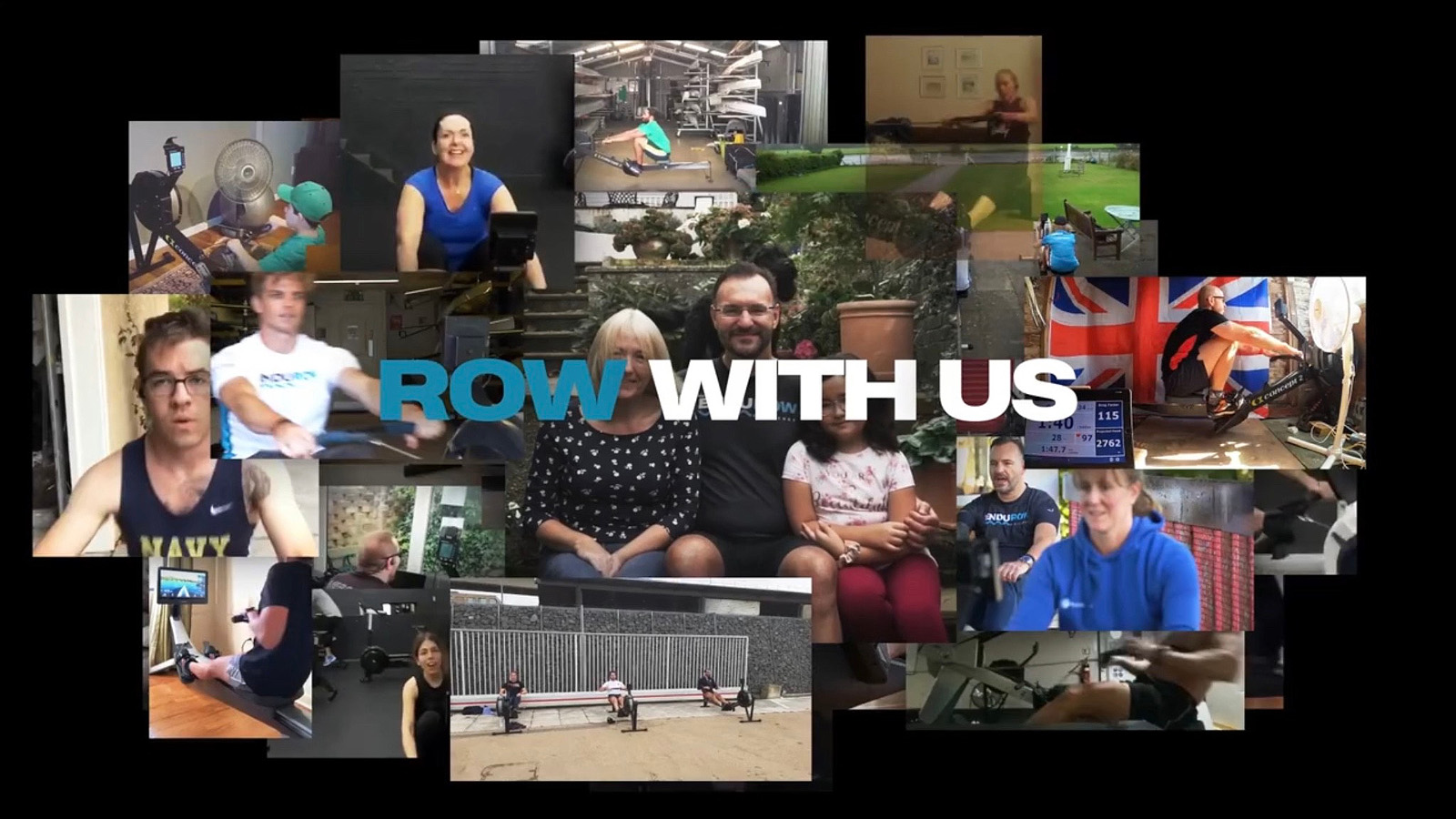 In February 2021 the inaugural EnduRow Challenge took place, raising £27,000 for spinal cord injury research and featuring 1,000 athletes from 11 different countries.
Event founder Steven Dowd had a cycling accident in 2016 that left him paralysed from the neck down. He underwent a clinical research trial and incredibly regained some sensation, making a remarkable recovery.
Since then, Steven has been involved in creating – and taking part in – charity challenges to support research to help others defy the odds, and the EnduRow Challenge is part of this.
Watch Steven talking about the EnduRow Challenge '22 below…
The second annual EnduRow Challenge will be on 5 February 2022 from 12:00 to 16:00 GMT. This time fundraising is for the Para Rowing Foundation which helps athletes with impairments globally become the best athlete they can be through rowing.
Steven says: "Whilst you can tune in and row at home (MicRow) we are encouraging everyone to row at a venue together with friends/family (MacRow) where safe to do so. A party within a party!
"Ask your club, school, gym, workplace etc to loan you a space and some ergs and set up your own MacRow… because it's really fun together!"
Steven's on-water rowing journey
Steven said: "Whether club presidents, competitors on the world stage or just your average rower, almost everyone I met insisted that at some point I should get into an actual boat."
Marlow coach Bruce Lynn introduced him to the team at Guildford Rowing Club and Steven and wife Helen soon found themselves on their way to the club.
"What a gorgeous little scene awaited us. 800m of windy river, a canal lock to the far end and a weir," said Steven.
After warming up on the rowing machine, his coach for the day, Robert Hall, introduced him to a sleek red-and white Wintech single scull.
Steven said: "She looked big! I felt small!"
The pontoons were attached and he was helped into the boat.
He recalled: "Taking hold of the 'skinny' Concept 2 oars, with my thumb covering the end cap as instructed, I pushed away from the bank and out into the river. Just the water, the boat and me. Floating. Weightlessly."
Taking his first stroke, he gently reached the oars forwards and placed the blades into the water behind, easing back into the hips. The boat immediately responded, and he glided silently backwards.
As the stroke count increased so too did his speed and confidence, with constant checking from the coach on the bank taking any fear out of the equation.
He was in the middle of a beautiful river on a serene and crisp November morning surrounded by ancient trees, in a boat I was wholly in control of.
Steven said: "Sheer joy welled inside me and spilt over. That 'first-timer smile' spread across my face and I understood what it was about.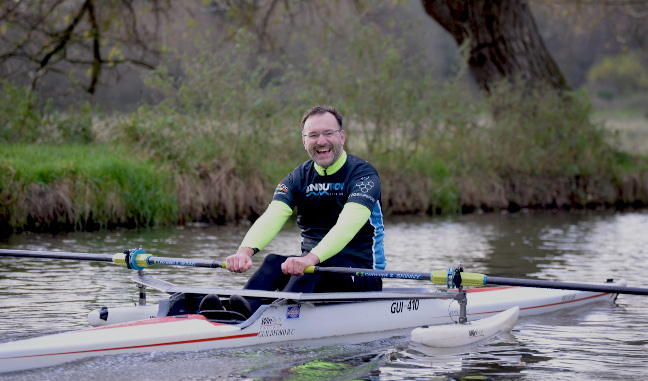 "Now I have the basics enough to move around, I'm looking forward to spending many years perfecting the stroke.
"I'll be mixing it up as we approach EnduRow Challenge '22, but no matter whether I'm out on the water or at home on the WaterRower, my smile is just a little bigger because of this experience.
"Sign up at EnduRowChallenge.com today and let's pull together!"
Get involved with the EnduRow Challenge
You can book your place here.