The Vegan's Athlete Cookbook recipe 2# – super seedy bars
The Vegan Athlete's Cookbook by Anita Bean offers nutritious meals to help you perform at your best. Courtesy of Bloomsbury Publishing, Anita introduces her seed bar recipe below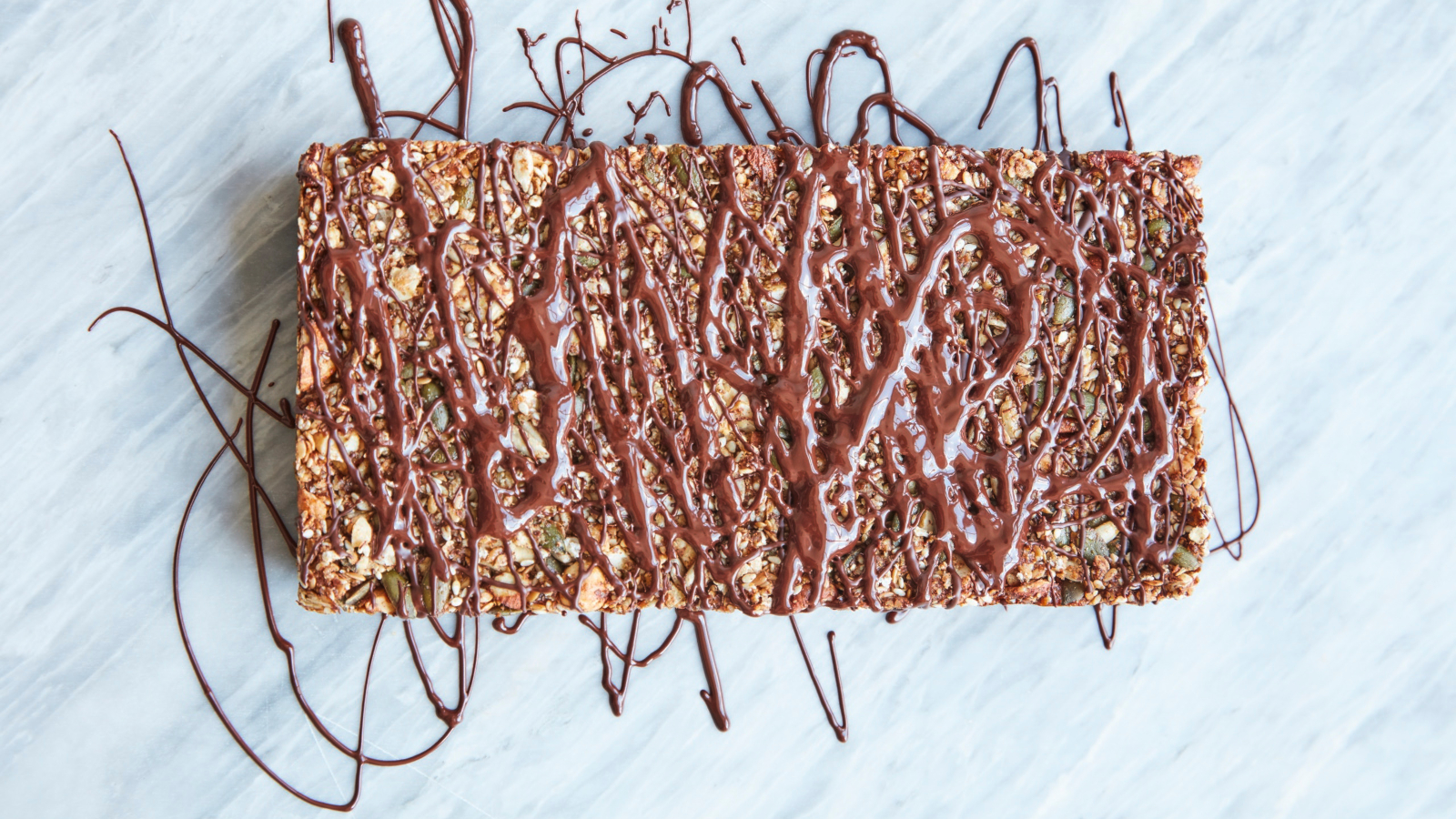 I wanted to create a snack bar that delivered maximum possible nutrition plus fantastic taste and here is the result: super-seedy, crunchy, nutty, heavenly bars that are high in fibre, omega-3 fats, protein, B vitamins, vitamin E, magnesium, iron and zinc. Nuts and seeds are real powerhouses of nutrients and therefore form the basis of these bars.
They team beautifully with dark chocolate, which packs a hefty polyphenol punch.
Perfect after exercise or anytime you want a nutritious treat.
Recipe – makes eight bars
125g mixed seeds (or any combination of sunflower, pumpkin, sesame and flaxseeds)
100g mixed nuts (or any combination of almonds, cashews, Brazil nuts and pecans) roughly chopped
25g ground flaxseed
25g rolled oats
1 tsp vanilla extract
½ tsp cinnamon
75ml golden, agave or maple syrup
50g dark chocolate (at least 70 per cent cocoa)
How to make it
Preheat the oven to 180 degrees C/fan 160 degrees/gas mark 4. Meanwhile, line a 900g loaf tin (18x6cm) with baking paper.
Place the seeds, nuts, flaxseed and oats in a large mixing bowl. Add the vanilla extract, cinnamon and syrup; mix together. Spoon into the prepared tin. Press down firmly, making sure there are no gaps, and bake for about 30 minutes until lightly golden but not brown around the edges. Take out of the oven and press down again using a large spoon. Allow to cool completely.
Break the chocolate into small pieces, place in a microwavable bowl and heat on full power for 2-3 minutes, stirring at 30-second intervals until almost molten. Stir and leave for a few minutes until completely melted. Alternatively, place the chocolate pieces in a heatproof bowl set over a pan of gently simmering water, and heat until the chocolate starts to melt, then stir until completely melted. Drizzle over the cooled nut mixture. Pope the tin in the freezer for the chocolate to set, otherwise you can just leave to cool in the kitchen. Once cooled, cut into eight bars. They will keep in an airtight container for up to seven days.
Nutrition per bar
266 calories
8g protein
18g (4g saturates)
16g carbs (12g total sugars)
4g fibre
More recipes
Check out recipes for Anita's chickpea omelette and black bean burger below:
Buy The Vegan Athlete's Cookbook
Recipes are from new book The Vegan Athlete's Cookbook by Anita Bean (Bloomsbury, £16.99). Available to buy now here.