CEO Membership Column – August 2021
British Rowing CEO Andy Parkinson reflects on the Tokyo Olympics and looks forward to the Paralympics later this month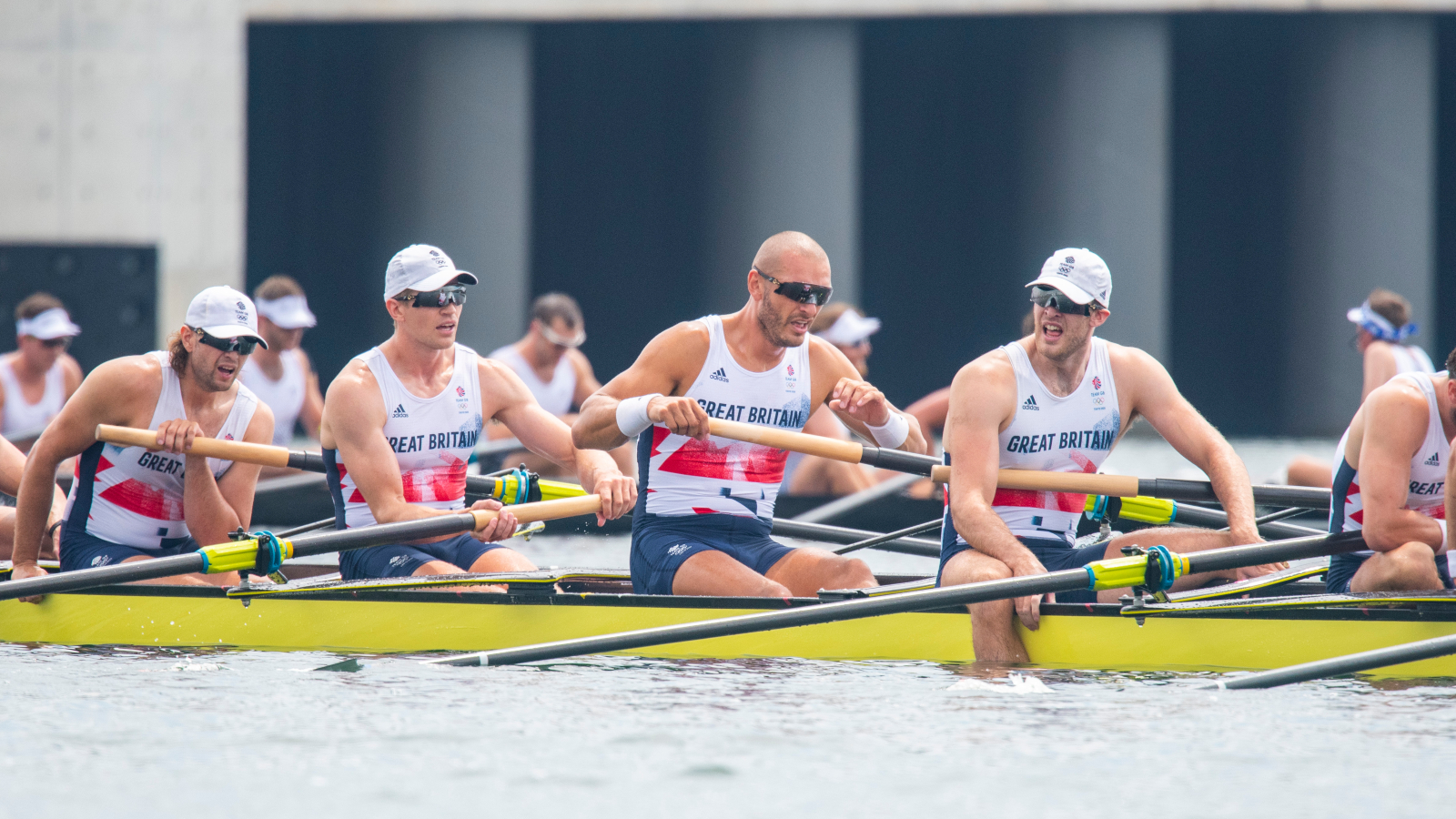 It's hard to believe that the Tokyo Olympic Regatta is finally over, after being postponed for a year because of the pandemic. It was a tough six days of competition – compressed from eight days because of an inbound typhoon in Tokyo. With rough conditions on the water and fierce racing from the world's top crews, our GB rowers pushed themselves to the limit, producing their best performances that they – and we – can all be very proud of.
Eight of our ten crews made the A finals – equalled only by the Dutch. Racing was hard-fought with many tight battles to the line, resulting in six GB crews finishing in fourth – agonisingly close to a podium finish.
There were historic moments with the first Olympic medal for a British quad when they won a brilliant silver. Vicky Thornley, too, put everything on the water to earn a best-ever result for a GB female single sculler, finishing her A final in fourth place. The final day of the regatta ended with the GB men's eight powering home to snatch Olympic bronze.
We have a young squad, brimming with talent and the vast majority were experiencing an Olympic Games for the first time at Tokyo 2020. If you'd like to find out more about the journeys of some of the athletes, then I'd highly recommend watching our three-part documentary, The Road to Tokyo. It makes for riveting viewing, providing a rare window into the highs and lows of rowing at elite level.
Looking ahead, our Olympic rowers will be able to take away the lessons from competing on the world stage. With Paris 2024 qualification only two years away, I am excited about the future of our group of young and hugely talented athletes and coaches.
You can hear our Performance Director Brendan Purcell's reflections from the Games in a special edition of the Debrief later this week, so make sure you check our social media for details. Also, do make sure to read our Chair's views on the Games which we published last Friday.
But before this, we have the Tokyo 2020 Paralympic Games to look forward to, with the rowing taking place on the Sea Forest Waterway from 27-29 August. Eight rowers, including three reigning Paralympic champions and five Paralympic debutants, have been selected to compete for ParalympicsGB. The mixed coxed four (PR3 Mix4+) and the mixed double scull (PR2 Mix 2x) will be defending their Paralympic titles from Rio five years ago. Benjamin Pritchard will represent GB in the men's single scull (PR1 M1x) after making his international debut just two years ago.
Back in the UK, we have launched a new 'Get Started' website for people interested in finding out about our sport – please do share this link with any prospective new members at your club!
Finally, the government has relaxed restrictions around COVID-19 guidance, so we have updated our current guidelines to reflect this.
Have a good summer and enjoy your own rowing on the water.
Andy Parkinson
CEO British Rowing