Team GB round off Tokyo Olympics with men's eight bronze
The final day of the regatta also saw Vicky Thornley deliver Great Britain's highest ever finish in the women's single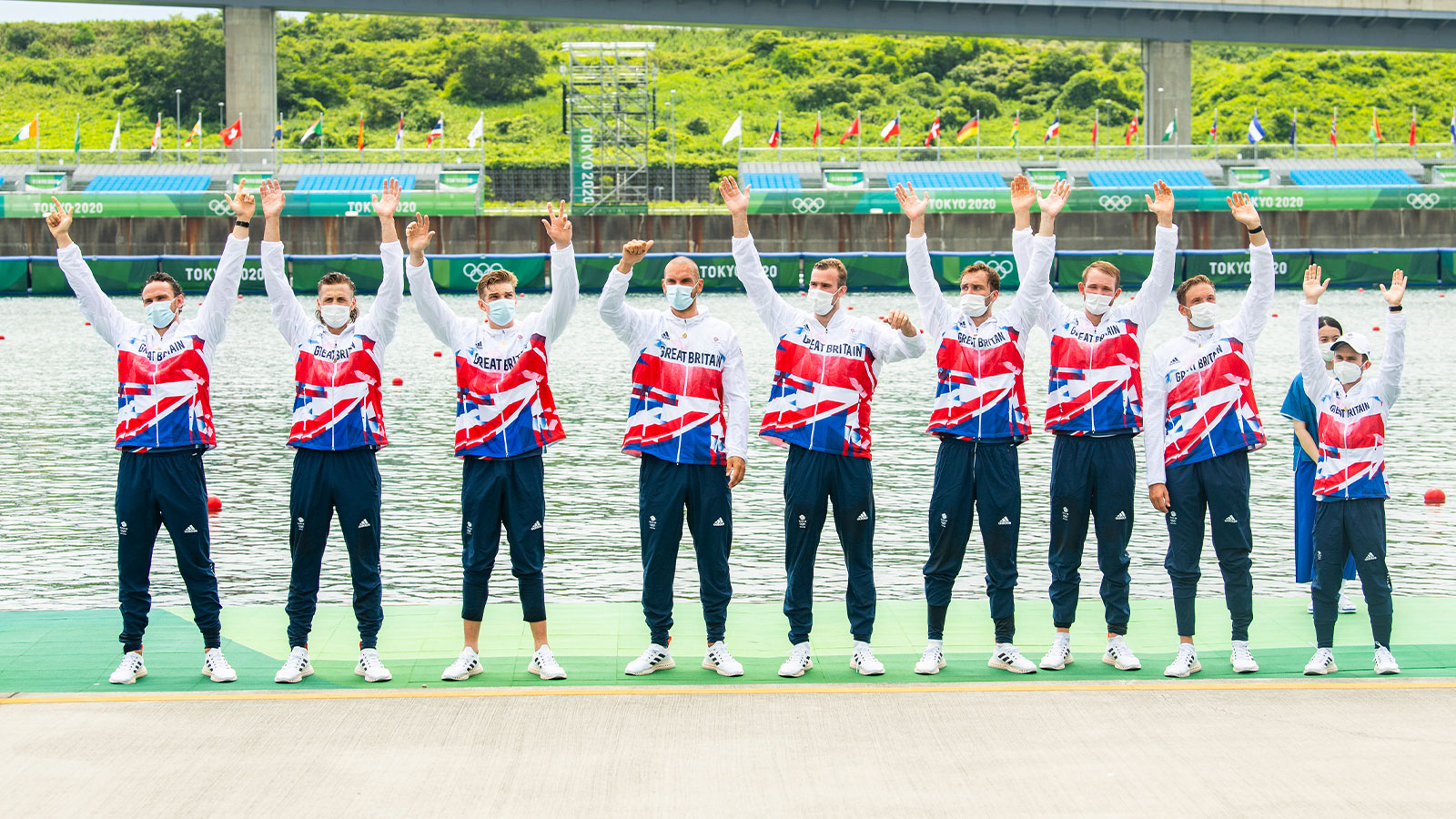 Great Britain finished the Tokyo Olympic regatta with a second medal, bronze for the men's eight, while Vicky Thornley recorded the best ever finish by a British female sculler, albeit a sixth fourth-place finish for GB this week.
It was the 14th medal in Olympic history for the GB men's eight, who came into the Games as defending champions but finished third in their heat a week ago and had to come through a repechage to qualify for the final.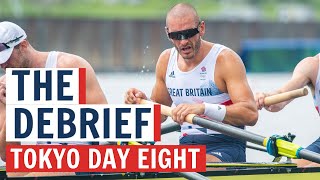 Play Video
Watch the Tokyo Debrief: Catch up on the action with Olympic Silver Medallist, Cath Bishop, Australian Olympic Rower, Sarah Cook and rowing journalist, Martin Gough.
"Overall I'm very proud of the performance," said
Ollie
Wynne-Griffith
in the six seat. "We had a pretty up-and-down week. It's not the colour we wanted but there have been a lot of fourth places on the team, a lot of near-misses, so it's good to be on the right side of one."
There was no hoped-for medal for Thornley but she bettered the fifth-place finishes recorded by Guin Batten in 1996 and Beryl Crockford in 1980 after a battle to the line with eventual bronze medallist Magdalena Lobnig of Austria.
"Fourth place is the worst place to come. I couldn't really have done much more, especially in the second half of the race," said Thornley, at her third Olympics and a silver medallist in the double scull at Rio 2016.
"This five years was all about what I could do as an individual. I truly believe I've reached my capacity. Every race I've raced has been the best of me. I'm proud of the work I've put in over the last five years."
This Olympiad has seen the GB men's eight twice win bronze medals at world championships and it was the same colour again here for the crew of Josh Bugajski, Jacob Dawson, Tom George, Mohamed Sbihi, Charlie Elwes, Ollie Wynne-Griffith, James Rudkin, Tom Ford and cox Henry Fieldman.
After an assured start, they sat alongside reigning world champions Germany and were second at halfway even though New Zealand had already started a powerful push that would take them out front.
A three-boat sprint to the line behind the Kiwis – with whom Hamish Bond won his third Olympic gold – saw the Germans prevail by one tenth of a second over GB, with the USA a second behind.
"From the brief conversation we've had we said we've done everything we could," said Wynne-Griffith. "Fair play to Germany and New Zealand for putting two really fast races together."
Mohamed Sbihi was the only athlete in the eight with previous Olympic experience, having won bronze in the eight in 2012 and gold in the four in Rio.
"I feel like this week we haven't been able to show ourselves properly for one reason or another," he said.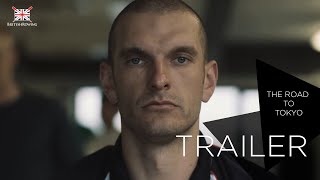 Play Video
"Part of learning how to win is to extract the performance out of yourself and I feel like we did that today, we put ourselves in the position to challenge for the right medal.
Two races earlier, Thornley sat towards the rear of the pack off the start, made her move in the third quarter of the race and had a fierce battle with Lobnig, the Austrian prevailing by a canvas.
Any of the six British crews to have finished fourth this week can take inspiration from New Zealand's Emma Twigg, who was fourth in London and in Rio before storming to the Olympic title in Tokyo in a Games-best time of 7:13.97.
"The more I think about it now, I let the race get a little bit out from me in the first half, with the Austrian," said Thornley. "I knew that was where the race was going to be.
"I was confident that if I was with her I would be able to come through in the second half but I just didn't have that last 100m. I went pretty early, maybe a bit too early, but I don't think I could have done any more today."
Looking back over Great Britain's performance at the regatta, Thornley said: "Every one of my team-mates should be incredibly proud of what they've done. I can't believe how many fourth places we've had and there have been some seriously tight finishes.
"In some events it wasn't quite good enough but everyone gave it their all and if you leave your heart and soul out on the water that's all you can do.
"A lot of athletes retired after Rio. There's a few of us who carried on but we had to build back. We've got some amazing talent in the team and they will keep getting better and they will take on the world."
Sbihi added: "They're going to win a lot more in the future and days like this will help spur them along.
"You've seen this week there have been many disappointed athletes across each boat class and that's because the passion is there to win. We're not here to just participate, turn up, get our kit and go home."
Report by Martin Gough