Men's four secure first A-Final spot for Great Britain in Tokyo
On a mixed day for Team GB, the lightweight women's double and women's pair also progressed to their semi-finals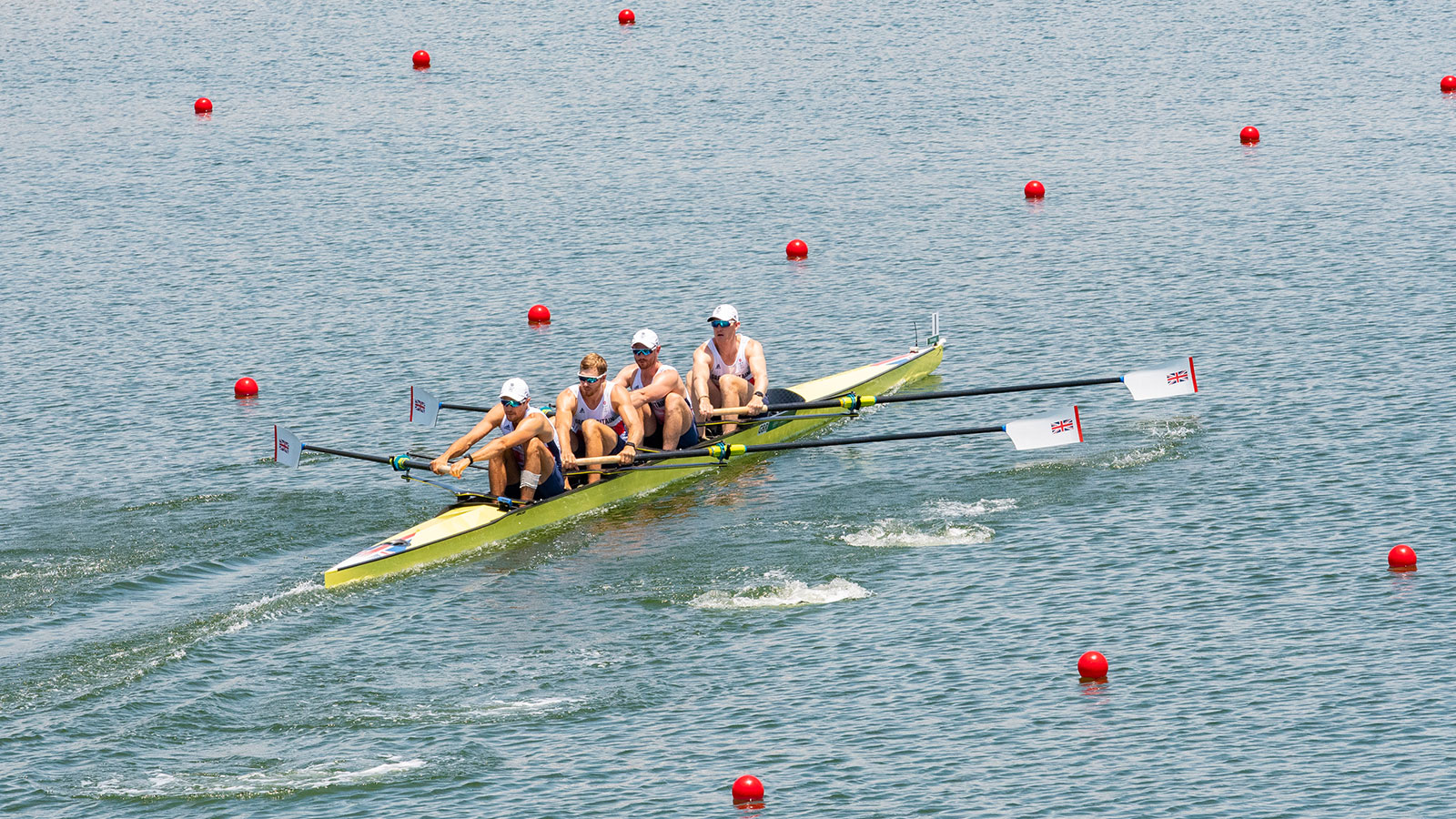 The Great Britain men's four booked a spot direct to the A-final while Helen Glover celebrated her son's third birthday by grabbing a semi-final spot with Polly Swann in the women's pair and the lightweight women also progressed on Saturday's second day of rowing action in Tokyo.
While the men's four won their heat convincingly, Glover and Polly Swann took third place in their heat of the women's pair, while lightweight double Imogen Grant and Emily Craig finished second to also qualify for semi-finals.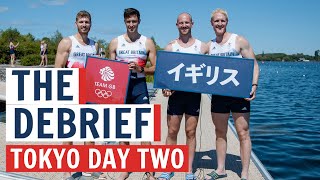 Play Video
Check out our today's Tokyo Debrief with Heather Stanning, Mark Hunter and Daniel Spring (aka @fatsculler)
However three further crews, the defending champion men's eight, the women's eight and women's four, must make it through "repechage" second chance races if they are to move on further.
The morning after acting as one of Team GB's flagbearers at the opening ceremony, triple Olympian Mohamed Sbihi suffered a somewhat surprising defeat to the Netherlands and New Zealand.
"It was a very cool moment but I'm sure Team GB won't mind me saying we're here to win medals. I'm not here to carry a flag," said Sbihi. "Today didn't get me any closer to that job."
Glover – back in action after three years out to have Logan and 18-month-old twins – and her partner Polly Swann made a slightly nervous start. They finished behind Australia and the Russian crew, while world champions Grace Prendergast and Kerri Gowler of New Zealand dominated the following heat.
"He sent a video message last night saying he was proud of me," said Glover, who is the first mother to appear in a British Olympic rowing team. "When I think about what they all mean to me, especially on his birthday. Everything I do on the water is for them."
"Part of wanting to do this was to bring them along for the journey and now they're starting to see the fruits of the ergos in the living room, the watt bike in the utility room and lifting weights between making their dinner. Now it makes sense a little bit. Putting in that work with them alongside me has been key."
A silver medallist in the eight in Rio, Swann spent much of last year working as a junior doctor.
"Obviously it's always good to win the first round. Sometimes that's not how it happens and yet people still come away as Olympic champions," she said. "We dealt well with how the race went and we're ready to go again, learn and progress.
Glover added: "We know we've done better in training. It would have been more frustrating if we had had a perfect row and didn't have anything to improve on."
Great Britain have won gold in the men's four at every Olympics since 2000 and the combination of Games debutants Oliver Cook, Matthew Rossiter, Rory Gibbs and Sholto Carnegie showed their intention of taking a sixth straight title by leading from the off in their heat, beating Italy.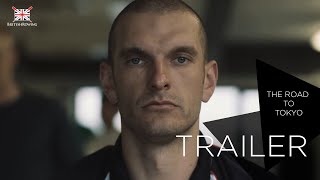 Play Video
Their time of five minutes 55 seconds was just over a second slower than that of Australia in the opening heat, but the crew expect to produce more in the next race.
"In terms of performance, we've rowed better," said Cook. "It was a bit washy, my steering wasn't great. We can go a fair bit faster, which is exciting.
Rossiter added: "The word is 'relief'. We knew we had the potential to win that, we didn't get it quite right but we still won with our B race. We're pleased to get off the mark."
World bronze medallists in 2019, the lightweight duo of Craig and Grant looked assured in their heat but, on the other side of the lake, Romanians Ionela Cozmiuc and Gianina Beleaga put in a frantic sprint, which the British did not match, finishing two-thirds of a length down.
"We weren't quite able to respond to keep them behind us but there are plenty of positives," said Grant. "Leading to 1500m is the majority of the race and all we need to do is make sure we carry that on for 500 more metres.
Craig added: "It was definitely the best opening race we've had in a regatta so far."
In the first Olympic race for women's fours in 29 years, Great Britain were second to the first timing marker place behind the Netherlands, but they were overhauled by both China and Canada as the race progressed.
Two places are available from Sunday's repechage, with Canada and Romania also in the hunt and Karen Bennett, a silver medallist in the eight in Rio, was pragmatic about what needs to happen next.
"We were very disappointed with the row," said Bennett, who comes from Edinburgh. "We wanted to make an impression and go straight into that A-final but sometimes it just doesn't go to plan
"We perhaps rowed a bit shorter than we have before. Now we know how we don't want to do it. Tomorrow we will race it like the final. We have been through the reps before and we can do it again."
Heats for both eights were moved forward by a day because of a forecast storm on Monday. The crews must now wait until Wednesday to race in repechages as just one direct qualifying spot was available from each heat.
The men finished third, behind the Dutch – who they beat by almost seven seconds in the World Cup regatta in Lucerne in May – and the Kiwis, featuring double Olympic champion Hamish Bond. Germany won the other heat.
And the women took fourth place in their heat, 16 seconds down on China in third. New Zealand and the USA go straight to Friday's final.
Sbihi refused to blame the distraction caused by a malfunctioning start mechanism, saying: "Regardless of the start it wasn't good enough in the first k'. The Dutch did a great job of putting their nose ahead and once you're in that position in an eight it becomes a luxury to be there.
"It's not the performance that we wanted. We want to say it's not a true reflection of ourselves but ultimately Wednesday will prove that."