'I hope everyone is inspired to get behind the Big Row week and let's see what an impact we can have on the world!'
Rowers from around the country are showing their support for the Big Row this week – and it's not too late to get involved!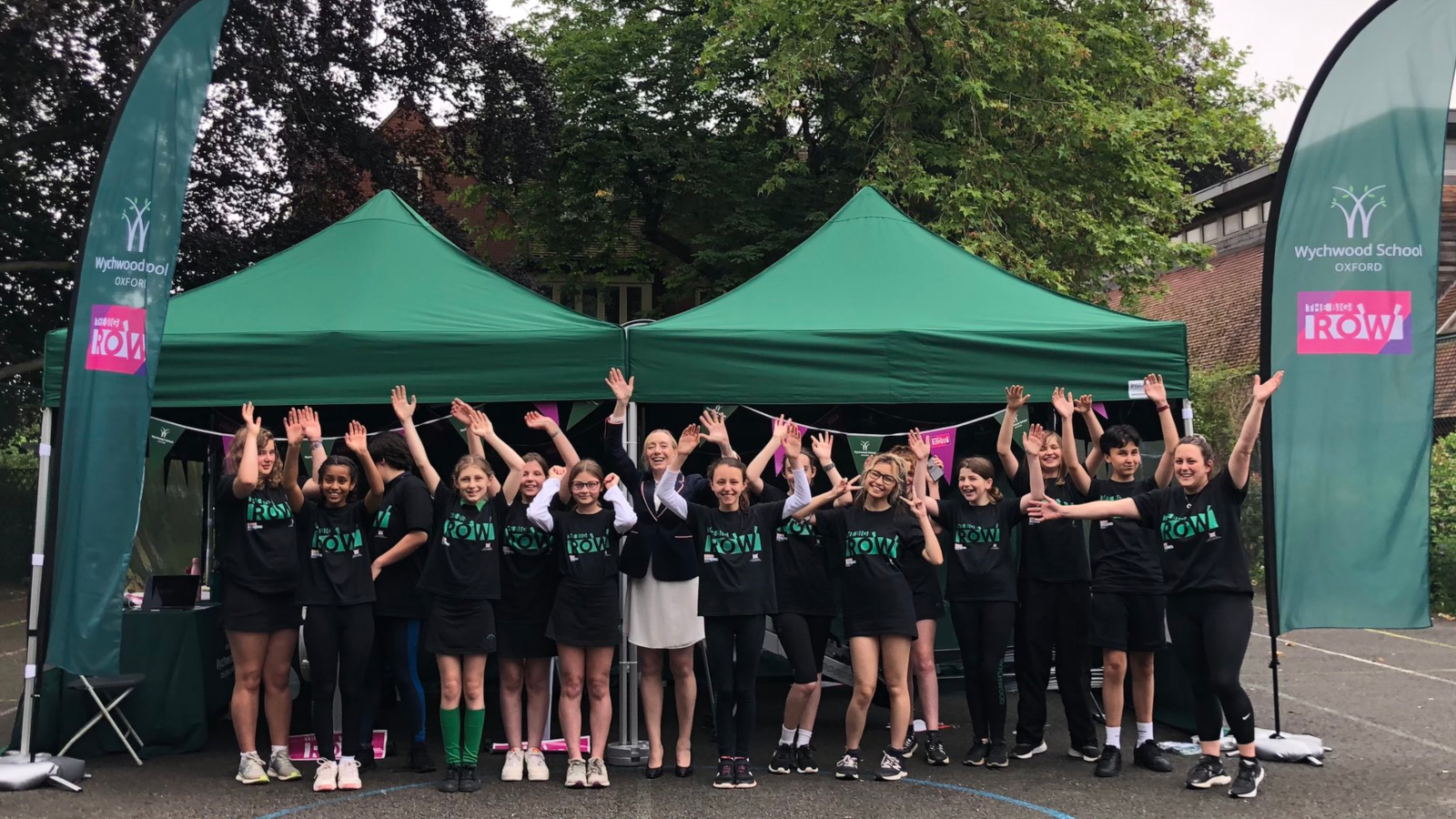 Taking place from 28 June to Sunday 4 July, the Big Row has captured the imagination of the rowing community in the first year of this annual fundraiser to support more inclusive rowing programmes.
The Big Row – the new annual fundraiser for the Love Rowing Foundation – kicked off last Monday with rowers around the country putting in the kilometres to enable more people than ever to enjoy our sport.
With a collective challenge to row, cycle or run the distance from London to Tokyo – completed this morning! – and then back to Paris, in celebration of the Olympics and Paralympics – the overall target is an amazing 19,271 km!
So far, the rowing community has raised nearly £16k– and the fundraising challenge isn't over yet!
The bar was set by lunchtime on Monday morning when Olympic silver medallist Jess Eddie smashed the hour record on the rowing machine (30-39 age group).
Jess said: "The Big Row is all about providing access to all to the wonderful benefits of rowing. Rowing has given me so much, with so many individuals adding to my journey. I want to be able to give a little back and the brilliant work that Love Rowing are doing to provide those who many never otherwise get the chance to erg or row do just that.
"I hope everyone is inspired to get behind the Big Row week and let's see what an impact we can have on the world!"
Then, fresh from breaking her record, Jess did a fantastic job in the evening, leading Lions' legends Martin Bayfield and Lawrence Dallaglio through a gruelling lactate-producing workout where all Zoom Ergo participants raced against the British Lions over a series of one minute and 500m pieces.
Martin secured top spot in the end out of all participants with 1:31 for 500m. While Lawrence's zero paddling approach to recovery between high intensity pieces showed why he was so tough on the rugby pitch.
In between race pieces Martin and Lawrence shared some of their favourite moments of their Lions tours, and gruelling rugby training sessions which did include ergo training. They spoke about the differences and similarities between rugby and rowing and that to be the best you had to make sure no one else was fitter than you were. They emphasised the importance of taking care of your recovery and making sure you're in the best position for selection. We found out about Martin's former career as a police officer and how Lawrence managed to break Jonah Lomu's nose.
A recap of the session can be found via the @yescharity Instagram video.
Juniors have been taking the Love Rowing cause to heart and the Big Row really has been BIG at Wychwood School this week! The school has had students from every year group participate, including some Year 11s and Year 13s who have come back into school to row. Not to be outdone, staff have also joined in providing some very 'healthy' competition!
"The school has been buzzing with excitement all week!"
Partnering with Hinksey Sculling School, Wychwood have set a target of rowing 2021km over the week (Wychwood on ergs, Hinksey on the water). As they head into the afternoon of day five, they have just 100km to go! They are also trying to raise £2021 for Love Rowing. The target of 2021 is in celebration of the year 2021 when rowing will become a core curriculum sport at Wychwood, but also in support of Team GB ahead of the Olympic Games!
Wychwood's Director of Sport, Francesca Centamore, said: "The Big Row has been quite literally amazing! We are currently a non-rowing school and are introducing rowing back into our curriculum next school year after an absence of over 100 years!
"Considering most of our current students have limited rowing experience the enthusiasm they have shown has been incredible, with many inspired to signing up to summer courses so that they can get on the water as soon as possible! The school has been buzzing with excitement all week!
"The Big Row has been a brilliant event that has really shown what can be achieved, whilst coming together and stepping outside of your comfort zone. Bring on next year when we will be able to join on the water as well!"
The City of Bristol Rowing Club is taking on a 24-hour Harbour Rowing Challenge with everyone from juniors to masters involved and have set a £3,000 / 300km target. They will row a coxed quad around the harbour for 24-hours, with representatives from their junior, senior, reccies and master squads taking turns. In addition, the club is challenging members of the public to a 100m rowing competition and offering them a range of tasty treats and snacks as treats!
Meanwhile, pupils from St Vincent's Blind School in Liverpool are completing a learn to row course and plan to be on the water in four weeks' time with the support of Grosvenor Rowing Club, who are raising over £5,000 to extend their diversity programme out into Cheshire and Merseyside.
Helen Rowbotham, Director of Community & Strategy at British Rowing, said: "On behalf of the Love Rowing team, I would like to say a huge thank you to everyone that has got involved in #TheBigRow. Whether you have taken on a challenge, sponsored a friend, or promoted #TheBigRow at your club, your support will enable more people to access the life changing benefits of rowing."
It's not too late to donate to the Big Row – find out more here!