CEO Membership Column – April 2021
This month British Rowing CEO Andy Parkinson highlights the return of on-water rowing and competitions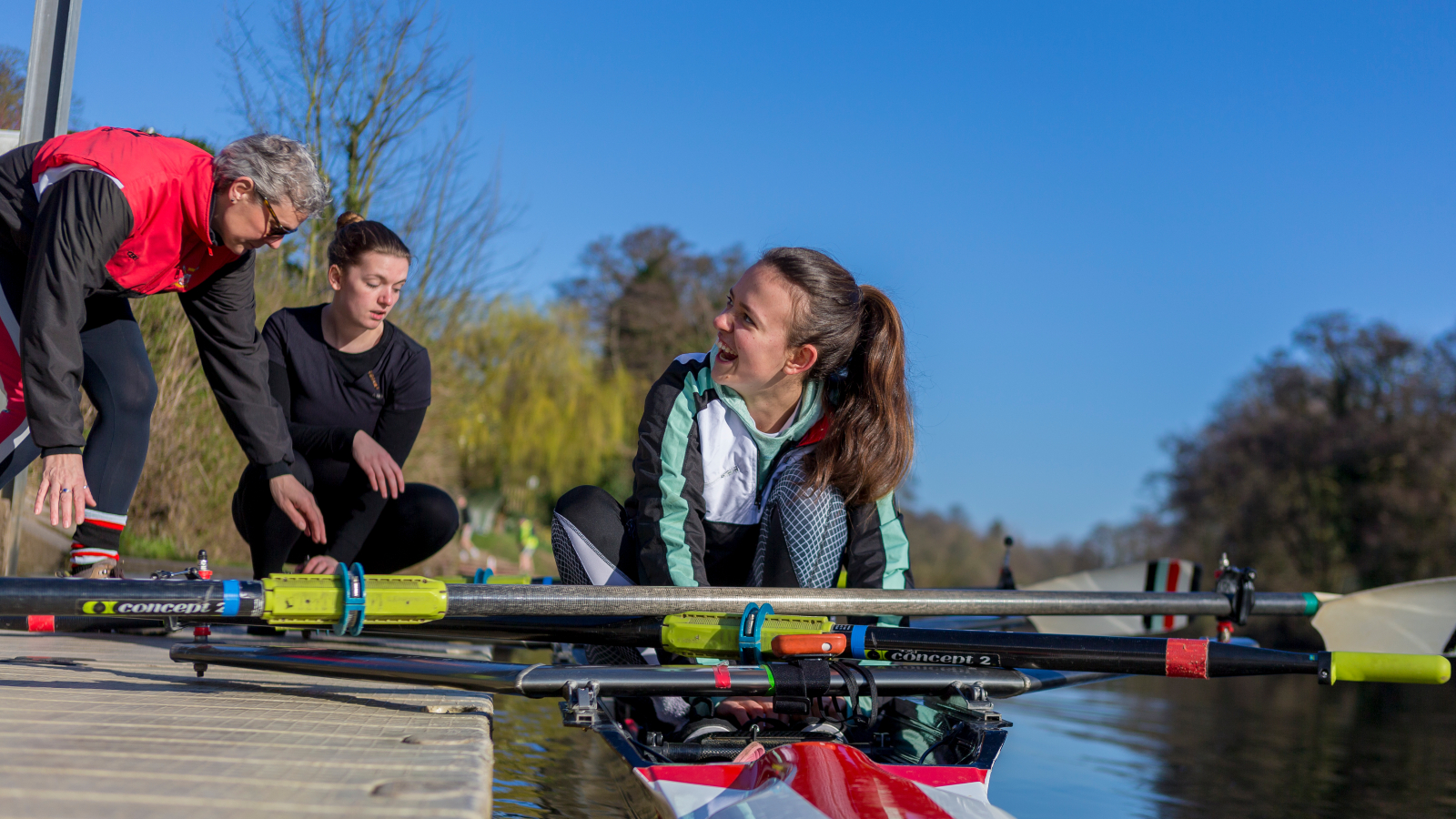 On 29 March lockdown 3 finally came to an end and for the first time in a long time, we will be able to enjoy rowing on the water. While we realise that everyone is keen to enjoy their local river or waterway, please do take the time to check our latest guidance about restrictions here. You will also find support and advice to help you get your clubhouse up and running again in a safe and responsible way.
As members return to clubs, don't forget that our administrative database, ClubHub, is there to help with tasks and reduce paperwork, as this video shows.
We talk to rowers from Northwich, Thames and Norwich and find out how ClubHub is streamlining their management, membership and financial processes and freeing up their time, so that they can enjoy being back on the water.
Look out too for a series of new Club Guides with the first two Guides on club management and club governance – you can download them here. Look out for more topics soon.
As the sport returns to the water, we are also delighted to announce our intention to run the British Rowing Masters Championships on 12 June, subject to COVID-19 restrictions. The competition will be a one-day championship at Nottingham's National Water Sports Centre and a chance to rekindle those rivalries so book your crew here.
With local club competitions in mind, we have published a revised 2021 events calendar in a format that makes it easier to check when competitions are scheduled. This is to make it simpler for event organisers to plan ahead and see which other competitions are happening in their region. Obviously, this is subject to current government guidance on COVID-19, but we and the competition organisers are doing everything to make your return to competition simple, safe and with as much choice as possible given the limited opportunities of late. Find out more here.
On the international stage, the European Rowing Championships is scheduled for next weekend, 9-11 April, in the Italian city of Varese. After not racing for 20 months, our GB rowers will be itching to put their training to the test. Find out more about the team here. This weekend is an important milestone on the road to Tokyo and you'll be able to follow the action on the BBC. Look out also for our coverage on our social media channels.
With our sport being thrust into the global spotlight later in the year, the build-up to the Olympics and Paralympics presents a fantastic opportunity for clubs to promote rowing within the local communities. We are working through what support we can provide to clubs to maximise this period and would love to hear any ideas that your club has in mind, so please drop us a line here. It would be great to use this summer to encourage both new and existing rowers back to our clubs.
Thank you for supporting the rowing community by being a British Rowing member during this unprecedented time. Your membership really does help us to support our clubs and the grassroots of our sport.
Finally, enjoy your rowing on the water!
Andy Parkinson
British Rowing CEO