Frederick Hancock breaks indoor rowing world record
Frederick Hancock, 19 from Pembrokeshire, has broken the World and British 19-29 years old Lightweight record for most metres rowed in 1 minute, covering 389m in the process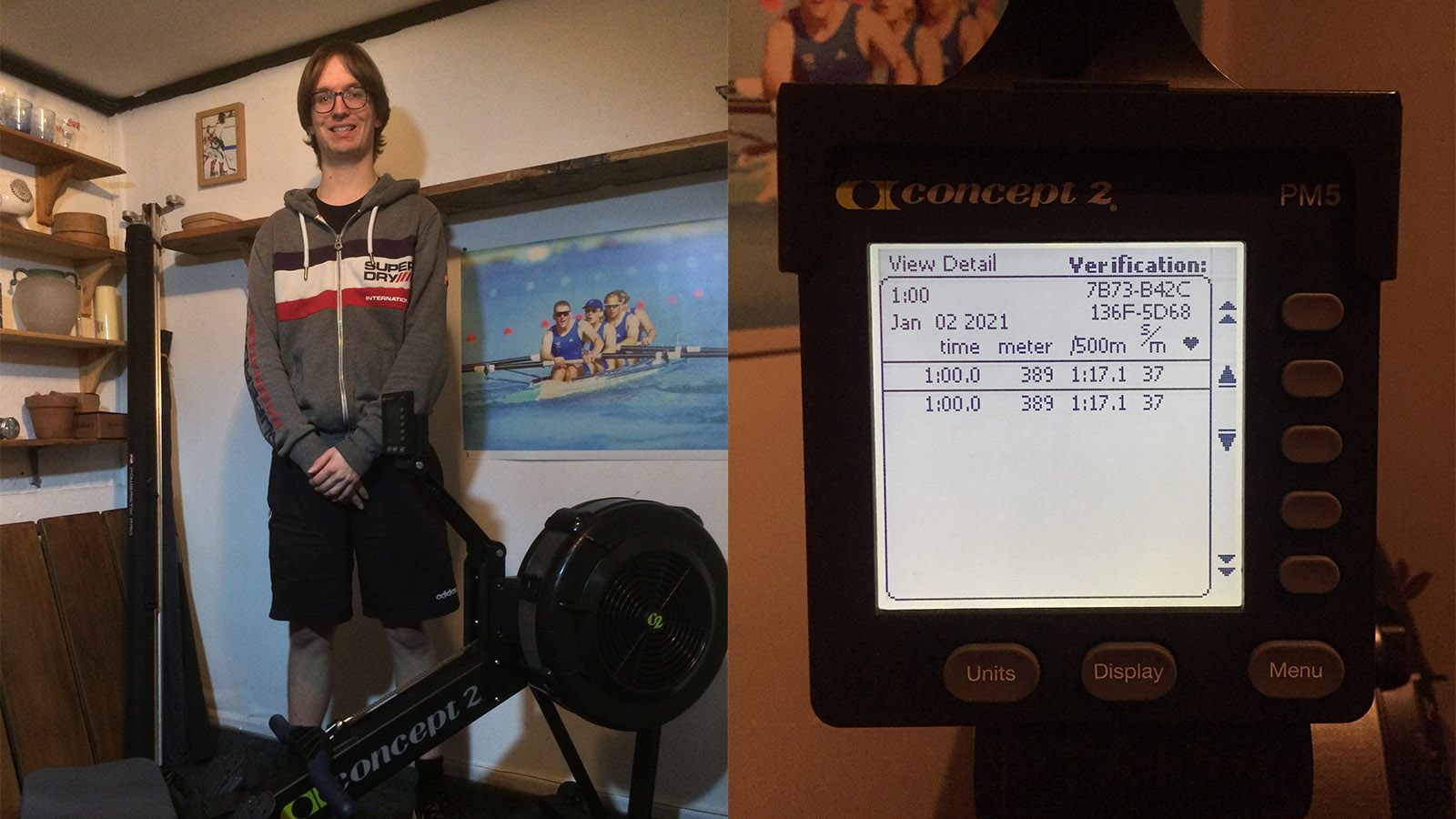 Frederick Hancock, 19 from Pembrokeshire, has broken the World and British 19-29 years old Lightweight record for most metres rowed in 1 minute. He rowed 389m, beating the previous world record held by Jasper Liu (USA) by 3m and bettering the previous British record (held by Dominic Chandler) by 24m.
Even more impressively, Hancock only rowed on a machine for the first time in January 2020, and only began to take things slightly more seriously around the first lockdown in March 2020. He said: "As I'm lucky enough to have a rowing machine, I decided to use it a minimum of 6 days a week every week during the lockdown. One thing lead to another and I soon discovered the Concept2 forum. I posted on there my current PBs at the time, and I was told by many to look at the Concept2 World and British records as my PBs were close to existing records."
That extensive training culminated in a successful world record attempt on 2 January, 2021.
Looking ahead to the future, Frederick is now eyeing up the goal of becoming the first lightweight rower and 40th man in history to row 400m or more in 1 minute – "This is a goal of Herculean proportions, but I hope to ideally achieve this in my twenties. In addition to this, I would also love to compete at the British Indoor Rowing Championship as it is the most prestigious indoor rowing event in the UK."
Ticking off that goal will require an average 500m split of 1:15.0 – so keep your eyes peeled on britishrowing.org to hear first about any successful future attempts!