Rowing for Research with Alzheimer's Research UK
Join Rowing for Research with Alzheimer's Research UK today to raise vital funds for dementia research!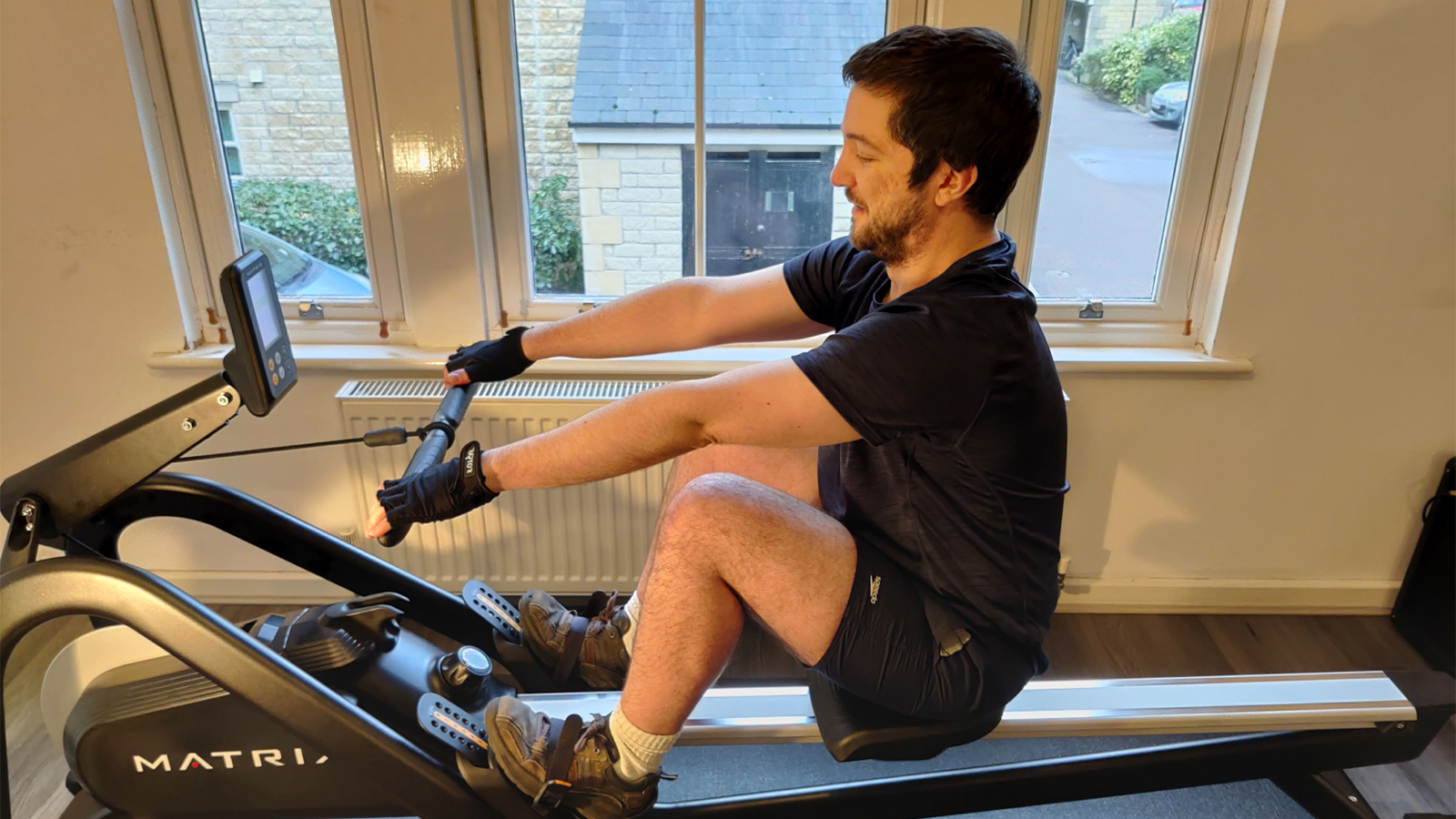 Imagine being one of the first people to benefit from a life-changing medical research breakthrough. What would you do?
Well Rob Dixon, whose life has been transformed by a new cystic fibrosis treatment, decided to put his lungs to the test by taking on a rowing challenge supporting dementia research in honour of his grandmother.
The 32-year-old, from Lancaster, is one of the top fundraisers for Alzheimer's Research UK's Rowing for Research challenge. The virtual rowing campaign challenges participants to row as much as they can on water or on a rowing machine before the end of the year and raise funds for groundbreaking dementia research.
Rob said: "My lung function was around 46% compared with that of a 'normal' person in September. But then I started a new drug, called Kaftrio, on 9 October and it has utterly transformed my life.
"This is the first treatment I have taken that addresses the cause of my CF rather than just managing the symptoms. As a result, my lung function skyrocketed to 82% in the space of around three days. I can breathe properly now, I don't cough, and I have the energy and capability for exercise!
"I somehow managed to get hold of a rowing machine within a week (I know they are in short supply during the pandemic!) and started rowing on 16 October and really enjoyed building up my technique and stamina.
"About a week later I spotted a Facebook advert for Rowing for Research, and I thought it was a well-timed opportunity to capitalise on what the 'new me' is capable of.
"I have a personal connection to dementia as well, which has evolved in the short amount of time I've been doing the challenge.
"When I signed up, my Granny Mary was living with dementia in a care home. Sadly, she recently passed away following a stroke, so my rowing challenge has become a memorial event.
"I loved my granny very much, and she raised money for the Cystic Fibrosis Trust for over 30 years, so I very much saw this as a way to repay the favour. It's also quite poetic that I am using my own benefit from clinical research to fund other clinical research.
"I set a target to reach 100km before my 33rd birthday in early December – not a bad achievement for someone who has also already outlived their life expectancy at birth!"
To sponsor Rob, go to www.rowingforresearch.org/fundraising/robbie-the-gm-rower.
---
The above story was shared by Alzheimer's Research UK, who are raising vital funds for dementia research through Rowing for Research.
Inspired by Rob's story? Why not take on an amazing challenge with Rowing for Research on your indoor rowing machine this winter? Choose your target distance and complete it before 31 December, plus raise £200 to get an exclusive Rowing for Research medal!
Your rowing has the power to change lives. More people with dementia have died from COVID-19 in England and Wales than those with any other pre-existing condition. In fact, a quarter of COVID-19 deaths have been people with dementia.
One in three people born today will go on to develop dementia in their lifetime – but your incredible challenge has the power to change this through research.