Rowing the Atlantic from home
From Thursday 23rd April, Neal Marsh has set out to row the length of the Atlantic Ocean from the Canaries to Antigua, a total of 4,700km on a rowing machine, in support of the NHS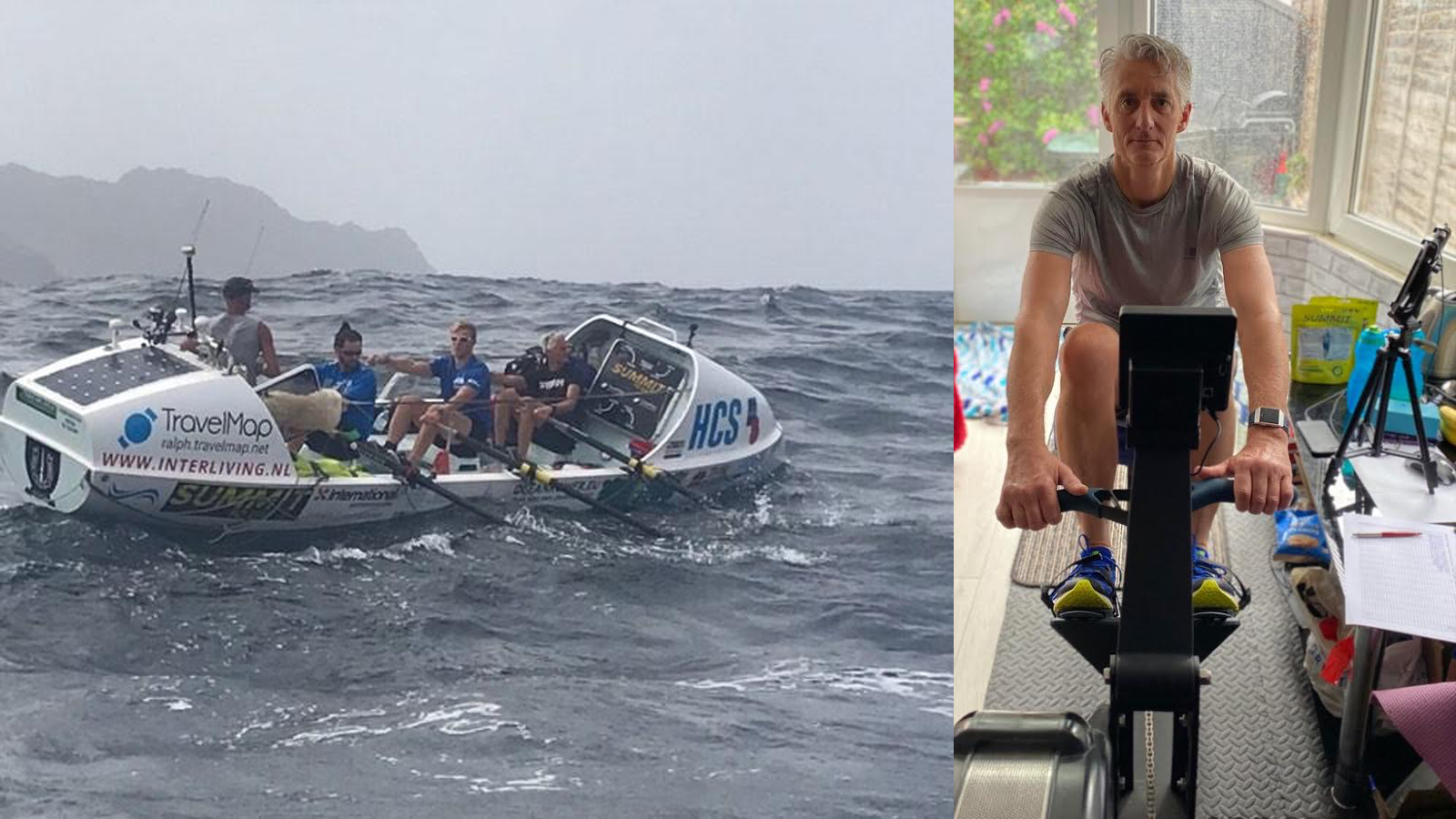 The enormous solo challenge will be completed over a number of weeks, as the lockdown continues, in conditions similar to those of an actual solo ocean row. Neal plans to spend two hours on, two hours off, eating during the breaks, sleeping when needed and as much as needed, with a goal of completing at least 120 km a day. Neal is very much on track with having already covered 609,504 metres to date, and if he can remain on pace throughout the challenge will be completed in a total of 40 days.
In Neal's words: "This is in support of all the NHS staff, with the aim of giving them not only some of the material support they need today, but also contribute to the mental health support they will need tomorrow, when this crisis ends and our lives return to some sort of normality."
We caught up with Neil between his stints on the machine to get to know where his motivation comes from and how he has prepared for this endurance challenge.
Where did the inspiration for this challenge come from?
"The inspiration came as the lockdown started, and we were all urged to stay indoors. I saw people taking on challenges, raising money for the NHS, and I thought "how can I do my part?", especially as I have always supported the local hospitals in my previous indoor record attempts, via the Love your Hospital Charity. So I thought the best thing to do would be to do what I know best: sit on a rowing machine for long periods of time. I can't get out of my house, so I decided I would row the Atlantic indoors. I don't think anybody has ever done it before, and I thought, if I could do it and raise money for the NHS, that would be a great thing to do!"
Was there anything specific which drew you to completing the distance of the Atlantic?
"I'm considering to row the Atlantic solo next year. So that was an opportunity to push myself a little bit over that distance, and see if I am physically capable of doing it. And I will feel more confident when I go out there next year – hopefully – to attempt it."
How did you prepare for this challenge? When did those preparations begin?
"In true ocean rowing style… I'm always training in a way or another, but I've actually been off the rowing machine for a fair few months, so there wasn't really any specific training going into this. Anybody who is attempting to row an ocean will train from the physical point of view, which is great, and prepares the body a little. But I don't think anybody can really train in a way that puts you through the levels of pain that you going to experience when you are on the ocean.
I am now in a fair amount of pain, but it's not quite as bad as what I felt when I was rowing on the Atlantic in 2018. On the flipside, however, I haven't got the same distractions as I could have while on the ocean, with everything it brings. The waves, ships, dolphins, starry skies, everything around you changes constantly and you to tend to roll with it a bit more. This might make the indoor challenge a bit more difficult mentally, on that aspect."
Do you feel that your world record duration rows in the past have set you up well for this, or do you find that this is a very different challenge?
"I think the previous indoor rowing challenges I have completed before have prepared me for what sitting on a rowing machine for such a long times feels like. I think it's a mixture of both because sitting on a rowing machine is different to sitting on a boat, it's a different rowing position. So I think the mixtures of experiences indoors and at sea is what really helps, coping with my body and everything else. I think, now that we're reaching the end of Day 5, my body is starting to react and starting to adjust to where it needs to be. It's really difficult to work on this area in particular, unless you are actually doing the challenge itself. In this challenge, there is also the aspect of your body "downpowering" every muscle of your body that you don't use rowing, which I experienced during my previous Atlantic row. After 40 days of rowing, going for a walk will be a much more exhausting experience than rowing, as the body will need to relearn using those muscles it mostly forgot about for several weeks."
You can follow Neal's progress on the event's Facebook page, and if you wish to donate you can visit his Just Giving page: https://www.justgiving.com/fundraising/atlantic-row-to-help