ROWBOTS on Go Row Indoor training and the future of indoor rowing
Indoor rowing has seen a rise in popularity with an increasing number of clubs, gyms and schools now offering indoor rowing classes. We spoke to Greg and Sam, Co-founders of ROWBOTS, who recently completed their British Rowing Go Row Indoor training, to find out what they think of the industry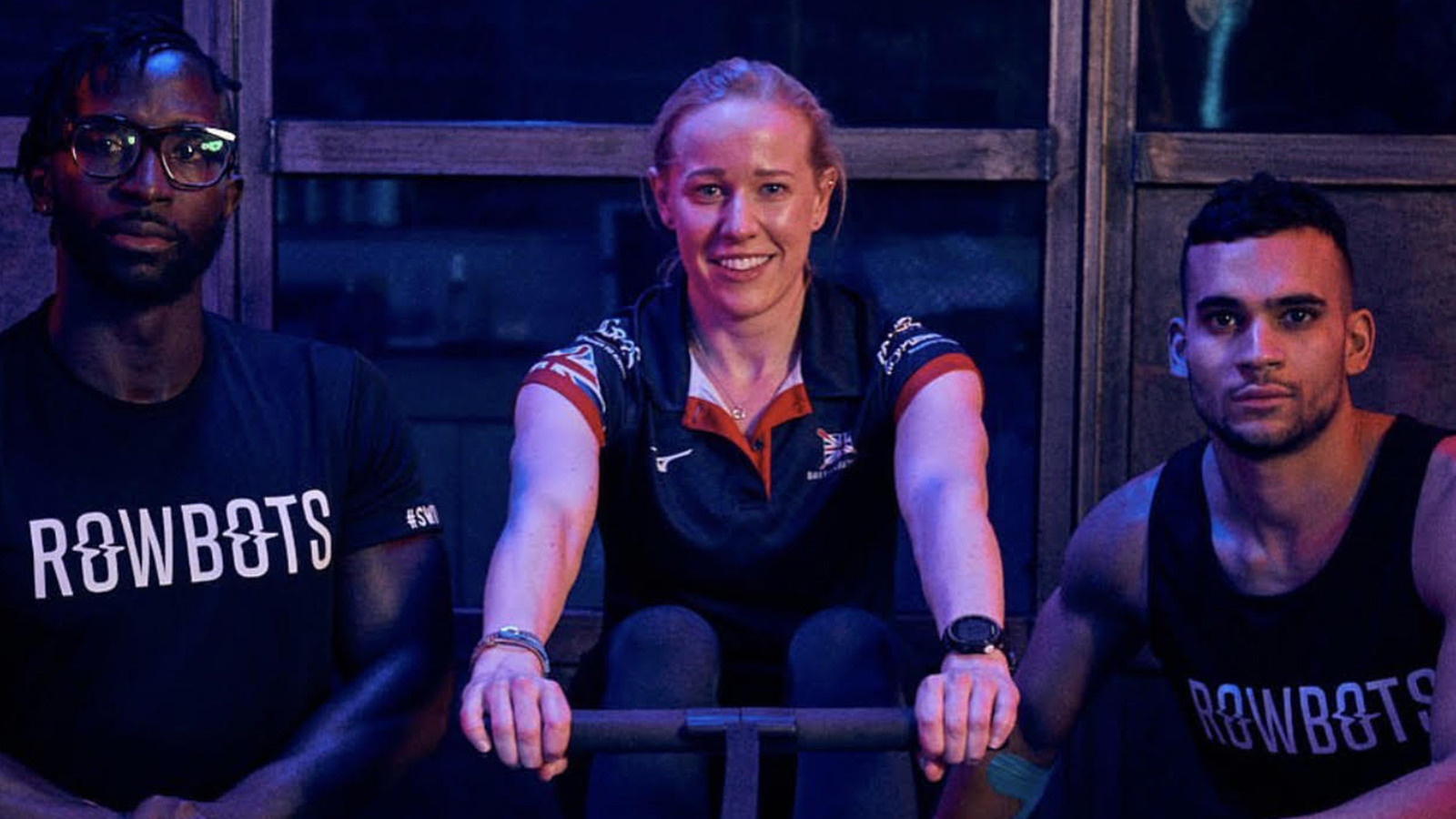 What is ROWBOTS? How did it form? Why is the workout different to others out there? What sort of people do your classes?
ROWBOTS was built on the back of a desire to find the 'complete workout'. A workout which was physically challenging in every sense, but equally would find ways to push your mind and in doing so build your mental strength and resilience. We decided to use the rowing machine as our lead piece of equipment due to the science behind the machine – 85% of muscles worked, minimal impact on joints and thus less chance of injury.
The key element in rowing training and one that sets us apart is how we lead with themes of mental resilience for our classes. We wanted people to book our classes based on what they are looking to improve/work on mentally as much as physically and the reaction to this has been incredible to see.
ROWBOTS is accessible for everyone. We know that we have majority female participation which surprised us with the rowing element. We see all fitness levels, and ages. We have purposely chosen the WaterRower as it is less technical than other machines and we felt this was more accessible for this demographic as well.
How has the Go Row Indoor training supported what you're doing?
All of our trainers took part in two Go Row Indoor workshops with British Rowing and our trainers can now confidently teach British Rowing technique. Our trainers took so much from it as it gave them the grounding in technique, programming, physiology and injury prevention. They are not all from rowing backgrounds so the Go Row Indoor training has extended their skill sets. The training was tailored to match our class themes so gave it a very personal touch and made it easy to replicate in practice.
Why do you think indoor rowing has become so popular? Where do you see the fitness market going in the future?
Indoor rowing is explosive and exciting and keeps you on the edge of your seat! It is also accessible to all, regardless of your goals and fitness levels. Going forward we see the fitness market continuing to evolve. As more people look for increased convenience and accessibility in their training, while still keeping the strong aspect of community feel, we see indoor rowing classes continue to grow in popularity.
Technology will also play a big part with more people exercising at home and using virtual trainers and training communities. It is important to be at the forefront of this and we are already developing our own strategies for how we are going to continue to push forward.
Go Row Indoor is British Rowing's indoor rowing programme aiming to get everyone rowing whether it be for fun, fitness or competition. To find out more about Go Row Indoor workshops for fitness professionals, click here.