Adaptive events to feature for the first time at English Indoor Rowing Championships
The event, taking place on Sunday 2 February at the Manchester Velodrome, will feature five adaptive events for the first time since it was founded in 1998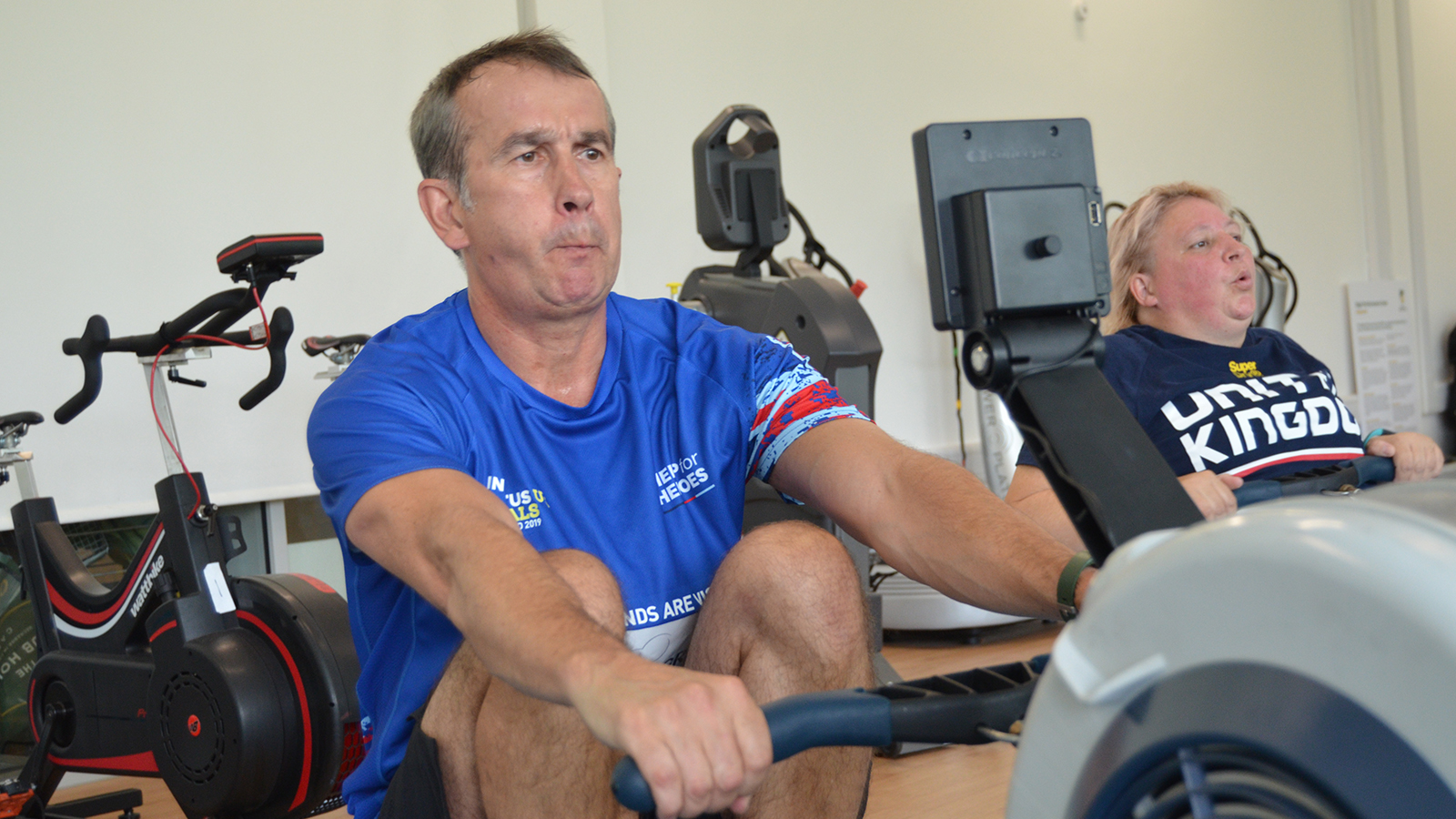 In December 2019, the Mizuno British Rowing Indoor Championships featured an additional 13 adaptive events throughout its packed day of racing, adding to the already comprehensive programme of adaptive races the event hosted in previous years.
The upcoming English Indoor Rowing Championships 2020 will follow suit, bringing in five adaptive events for the first time. These will take the form of 2000m and 500m sliding seat events for adaptive men and women respectively and a 500m fixed seat race for adaptive female competitors.
Ten of the adaptive competitors will be racing under the banner of Help for Heroes, whilst Sean Gaffney, multiple World and British Indoor Rowing Champion and record holder, will be competing for Sub 7 Indoor Rowing Club.
Gemma Attew of Help for Heroes said: "We're excited to be taking a Help for Heroes Team to the English Indoor Rowing Championships for the first time. Sport plays a huge part in the recovery journey of those who served their country and we are hugely grateful for the welcome response from the organising committee to allow an additional adaptation category for our Veterans. This will provide greater opportunities within Indoor Rowing for those who suffered life changing injuries during their Service."
Event organiser Rebecca Caygill said: "The aim of the adaptive races this year is to make the event even more inclusive and open to a wider spectrum of competitors next year, and onwards from there. It's a chance to showcase the sport to an even wider audience and inspire other less able individuals to give indoor rowing a go."
The event, which attracts competitors from all over the world, has this year seen over 600 individuals enter to race. Entries have now closed for the event, but all information about the day's racing is available here.