Indoor rowing's benefits for fitness professionals
Christopher Pitts, Research and Business Development Officer at AoC Sport, reflects on the role indoor rowing plays in the fitness industry and its inclusion at the recent WorldSkills UK Fitness Trainer Competition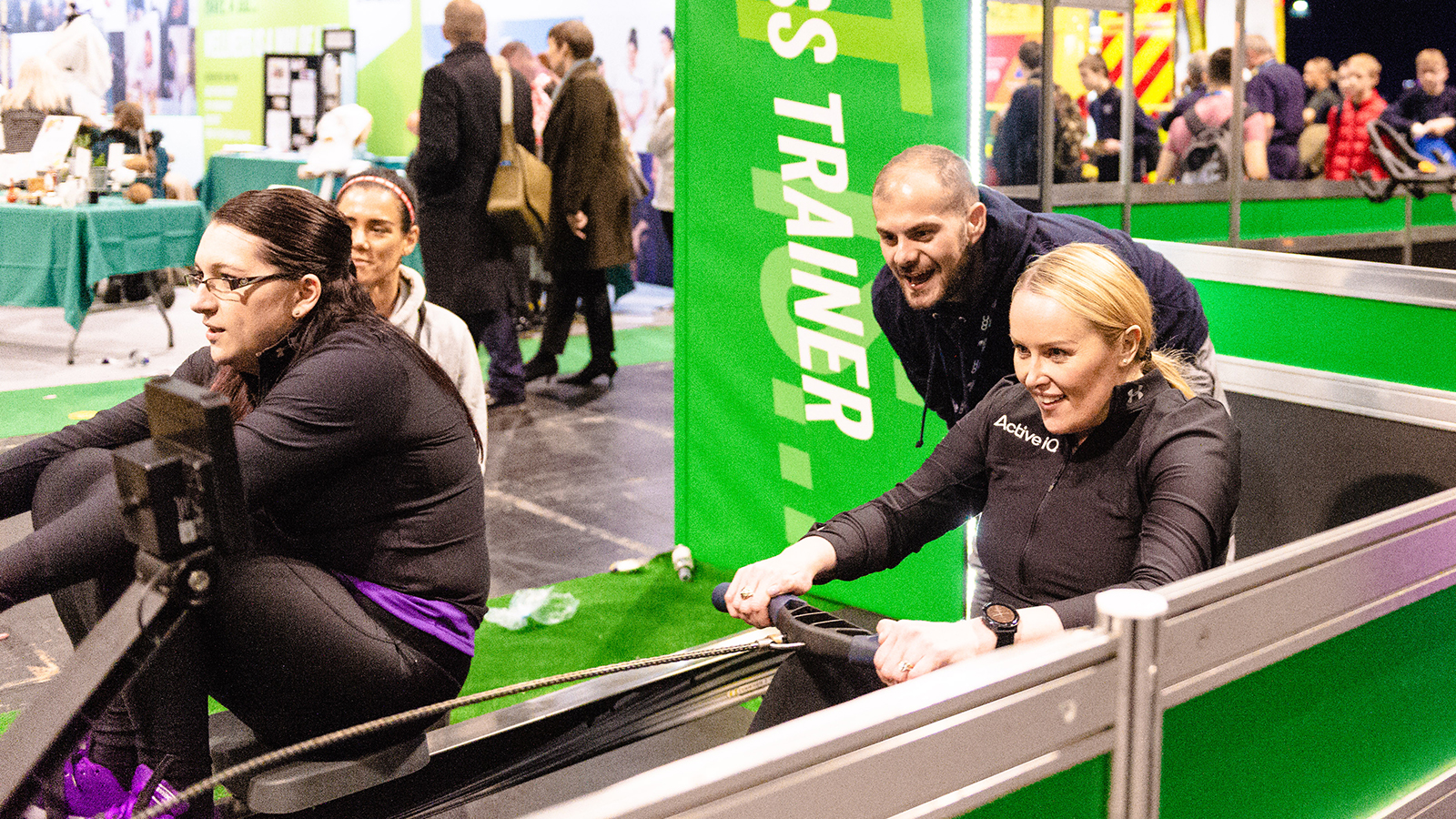 AoC Sport, the membership organisation for colleges leading the development of sport and physical activity in 16+ education, has returned in 2019 as organising partner for the WorldSkills UK Fitness Trainer Competition – the only skills competition for students in the UK working towards qualifications in the fitness industry, regardless of where and with which institution they study.
Indoor rowing has been a central part of the WorldSkills UK Fitness Trainer Competition for the past three years and across every stage of competition – indeed, the panel of expert judges even includes British Rowing Master Trainer, Kate Belcher.
In the 'pre-competition' stage, competitors are able to access resources to introduce them to the idea of incorporating indoor rowing into a wide range of PT settings. At the 'regional heat' stage, competitors then must include use of the indoor rowing machine into the PT session they are delivering, showing how versatile and impactful it is. At the national finals which have just taken place, the task changes year on year but British Rowing have supported the development of tasks including running small group indoor rowing classes, using indoor rowing to carry out health & fitness tests and using the indoor rowing machine as part of challenging PT sessions.
Christopher Pitts, Research and Business Development Officer at AoC Sport, said: "British Rowing and the Go Row Indoor team are one of very few NGBs I see really making an impact in the fitness industry and in gym environments. This is because they are focussing on the quality of education for professionals, they are working collaboratively with expert partners across the fitness and education sectors to refine their offers and they have a brilliant team who are well reputed.
"Any fitness professional's arsenal should be full of CPD, add-on courses and varied training experiences. Indoor Rowing in my mind should be thought of as centrally to a fitness professional's range of courses as Kettlebells or Indoor Cycling are. The indoor rowing machine is one of the most underutilised pieces of equipment in any gym but incredibly versatile which many people don't realise. The only downside to more people starting to use the indoor rower as it becomes more and more popular in gyms will be that it's harder for me to get on mine!"
If you are interested in training to deliver Go Row Indoor workout classes, see all the details here and register your interest for upcoming workshops.