From rugby to rowing with World Class Start
As the nation settles down to cheer on England in the World Cup final, we talk to some elite rowers who started their sporting careers in the rugby world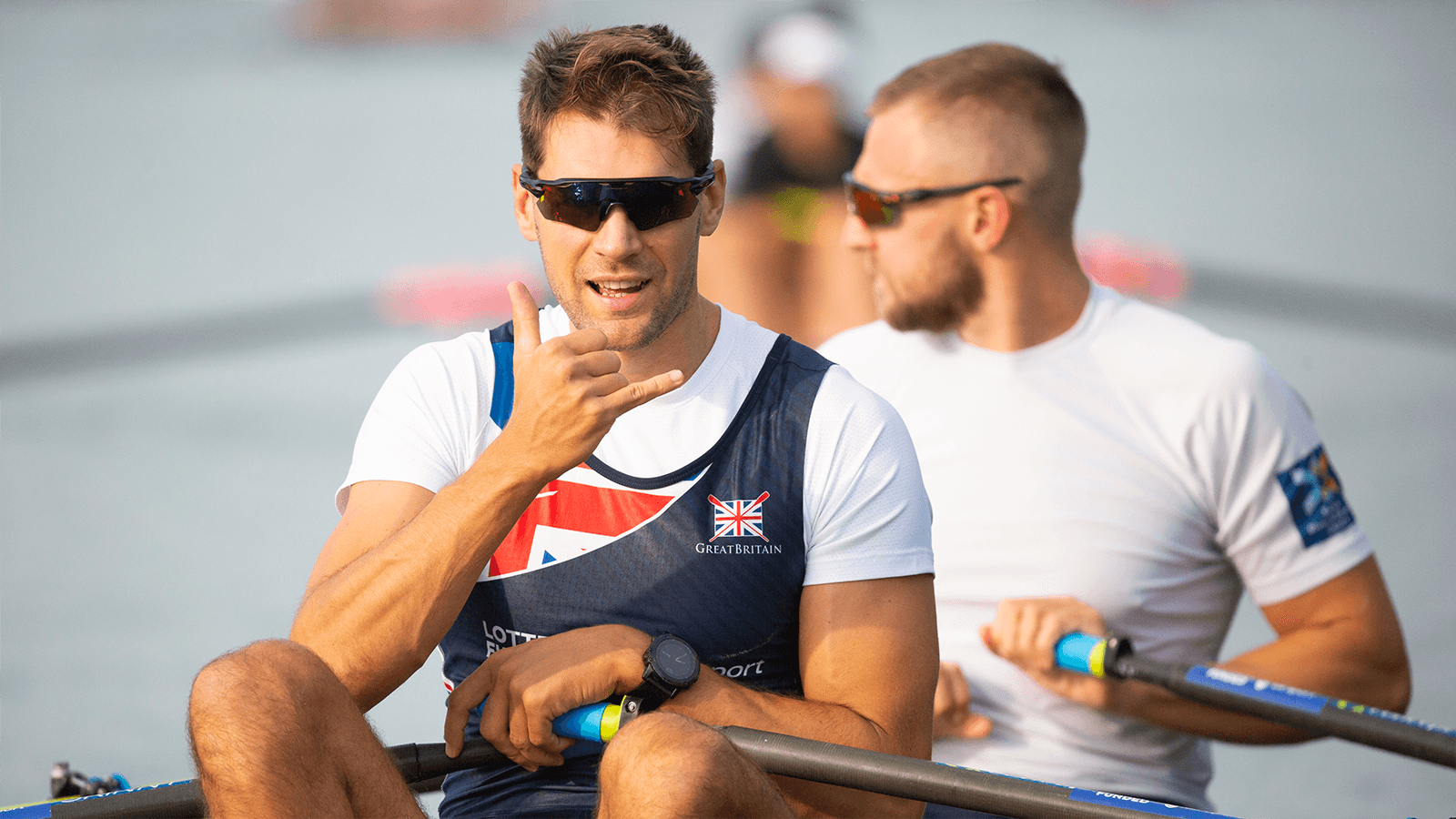 British Rowing's World Class Start programme is a specialist talent identification programme that trains and develop athletes for the GB Rowing Team. Its alumni include Helen Glover, Heather Stanning, Moe Sbihi and Vicky Thornley (see the full list of GB Start graduates here).
The programme also benefits from a number of former rugby players, who bring with them the multitude of skills that have been on display at the World Cup including power, speed and grit. The transfers also go the other way; former Start athlete Matt Symons now plays for Harlequins.
GB rower Graeme Thomas and World Class Start athletes Cory Wilkinson and Louisa Ward all played elite level rugby before getting involved in rowing. We spoke to them to find out what it's like to make the move from the pitch to the water.
What made you get into rowing?
Graeme Thomas, formerly Preston Grasshoppers I had ambitions of becoming a professional rugby player but my progress seemed to have halted for a season or two. I was still producing good scores on all the physiological testing so started to look for an opportunity that would be better suited. I had always fancied rowing but never had the chance with there being no rowing in my home town of Preston. So I got in contact with British Rowing and they pointed me in the direction of the World Class Start program.
Louisa Ward, formerly Harlequins I always loved playing rugby but it came with its ups and downs. For the last three seasons I faced the challenges of the various injuries that come with playing a contact sport, meaning I wasn't playing as much as I wanted to be. It wasn't until I was approached by World Class Start that I considered transferring from rugby to rowing. I had always been interested in rowing but never had a reason to give it a go. After a few months of trying the new sport out, I decided to give up rugby and focus on developing myself as a rower as I was enjoying it so much and was excited to see where it takes me.
Cory Wilkinson, formerly Newcastle Falcons After five knee operations I didn't want to play rugby any more because I was tired of the injuries and surgeries. I spent a year after my last operation going to the gym aimlessly and decided that I wanted a sport to work towards – that's when one of my friends suggested rowing.
What were your impressions of it when you first started?
GT I immediately found the training to be tougher than it ever had been with rugby. The continuous mileage was a really rough compared to the stop start nature of rugby. I also refused to wear Lycra for maybe about 6 months before getting my shorts trapped in the slides finally made me see that I had to adopt the rowing attire. Generally though I loved it, being out on the water and starting the sport in summer really helped my enjoyment.
What has made you want to stick with rowing?
LW I enjoy the challenge of learning a new sport. Being in an environment where I push myself every time I train and noticing the differences and improvement in performance over time is so rewarding. Being in competition with myself and the people around me means I am constantly being challenged and allows me to continually set myself new goals to push myself further.
The World Class Start program has been brilliant in helping me understand the demands of a rower. It's great being around more experienced rowers as it allows me to see where I could be in the future – I am learning a lot from the people around me. The coaching is really great and I am constantly getting feedback so I know exactly what I need to be working on.
GT I think my instant speed was what really spurred me on. Within a couple of months I was very competitive amongst the START program and this opportunity to test my progress and move up the ladder once a month really helped keep me motivated.
CW I enjoy the racing most without a doubt – I enjoy training too but racing is just a good opportunity to test yourself against others. The hardest thing is losing a race or not getting a personal best on a test!
The World Class Start programme is great, especially for someone like me who is new to the sport – you have experienced coaches available to you who make it clear to you how you can progress through the ranks.
What have been the challenges?
GT I was rowing full time almost immediately – starting a sport at nearly 21 I didn't have much time to dip a toe in, it was all or nothing. Fortunately Manchester University were very helpful in helping me complete my degree in biomedical sciences alongside rowing.
LW Alongside rowing, I am currently in my first year at the university of Nottingham studying veterinary medicine. It is a very full on degree, so managing my time effectively and making sure I'm getting in as much training as possible is difficult, but I have lots of support around me to help make it work.
What transferable skills are there between rugby and rowing?
CW In rugby you learn lots of movement skills, I've found that having these skills in place before I started rowing helped massively. Rowing is one movement pattern done over and over again so if you have those movement skills before you start you'll be able to pick the movement patterns up a lot easier. Another transferable skill would be the teamwork and having to work hard for your teammates which is especially important in crewboats.
GT Being part of a big team and managing all the different personalities. The sprint elements at the start and finish of a race are very similar to the turns of pace in rugby. Just generally they are both tough sports mentally and you have to be able to keep getting up and attacking the racing and the training.
LW Playing rugby at a high level has given me skills such as resilience and adaptability, which I am definitely able to transfer into rowing. In a sport that requires so much mental toughness, having already had an experience in what it's like to push my body to the extremes has definitely been helpful. Although the principles of the two sports are very different, the fundamental ideas are the same – to be the best in the competition. Having already been in that competitive environment, I know what it means to work hard to achieve the goals I've set myself over the years, and what it's like to dedicate a massive part of my life to be successful in something I feel passionately about.
British Rowing's World Class Start is looking for women aged between 14-22 years who are over 178cm tall and and men over 188cm aged between 14 and 20. You can find out lots more information and sign up here.