Bedford and Star rowers enjoy success at World Masters
Rowers from Star Club and Bedford Rowing Club finished second overall at the World Rowing Masters Regatta earlier this month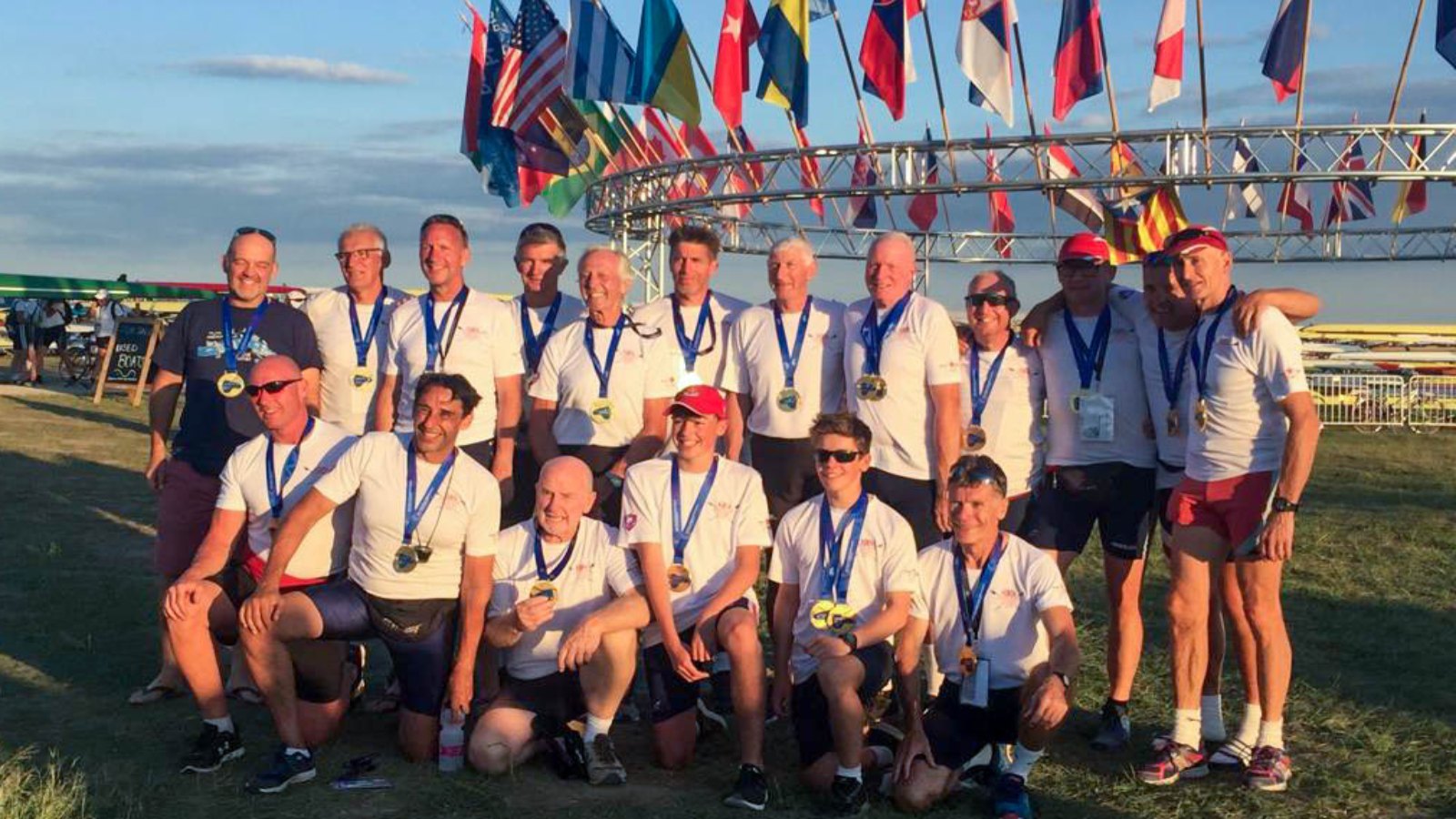 It's a long time since Bedford's rowing clubs have produced world class masters crews. In March 2018, Star Club's Kevan Armstrong kicked off a campaign to create the UK's most powerful male masters' squad. Eighteen months later, after moulding 28 athletes from Star Club and Bedford Rowing Club, the squad has returned from the FISA World Rowing Masters Regatta on Lake Velence in Hungary with a haul of gold medals from five event wins and second place in the overall Victor Ludorum to Ushakov Rowing from Moscow.
A total of 740 clubs from 52 countries – including over 80 from the UK – made the journey to the course 50km from Budapest, competing over five days.
Bedford rowers won gold medals in the following categories: men's C and F eights plus the F, G and H coxed fours with Lenny Robertson collecting four gold medals while Kevan Armstrong, Richard White and steersman Ben Cox returned home with three gold medals each.
Dom Hawes, Star Club Captain and gold-medal winner, said: "This result shows how much strength in depth Kevan has created.
"The road to Budapest has been long but results like this make the hard yards worth it. Most of us put our lives on hold to commit to the training regime and we've been lucky in the support we've had from our families. Kevan has been a truly inspirational leader: he's taken 30 ordinary people and turned us into world beaters.
"The atmosphere at the event was electric and it was good to catch up with so many rowing friends from around the world," added Dom. "The event was organised superbly even if the lake was a little bit of a hike from the team hotel."
Kevan has been a truly inspirational leader: he's taken 30 ordinary people and turned us into world beaters
Bedford Star's campaign began with two wins in the Veteran Fours Head and was followed up by two wins in the Vesta Veterans Head four months later. In June, the combined squad stormed the British Rowing Masters Championships in Strathclyde Park, securing the Victor Ludorum and went on to win three eights classes at Henley Masters. As Budapest beckoned, training consistency was hard to achieve.
Kevan said: "We've had an astonishing year beyond my wildest dreams. Getting back up and running after Henley Masters was hard, but we achieved it even though I think we lost a bit of form before the Worlds. Bedford and Star both supported my vision and I'm delighted that we delivered."
The celebrations are about to begin – the squad is inviting the whole club to a Hungarian dinner at Star next week.
You can chart Bedford Star's road to Budapest here.
Read more about the Bedford rowers in the latest edition of Rowing & Regatta magazine.