Royal Navy and Royal Marines take on indoor rowing challenge for RNRMC
Able Seaman Ryan Whatmore, currently serving in the Royal Navy on board HMS Queen Elizabeth, is days away from kicking off a huge indoor rowing challenge alongside a team of Sailors and Royal Marines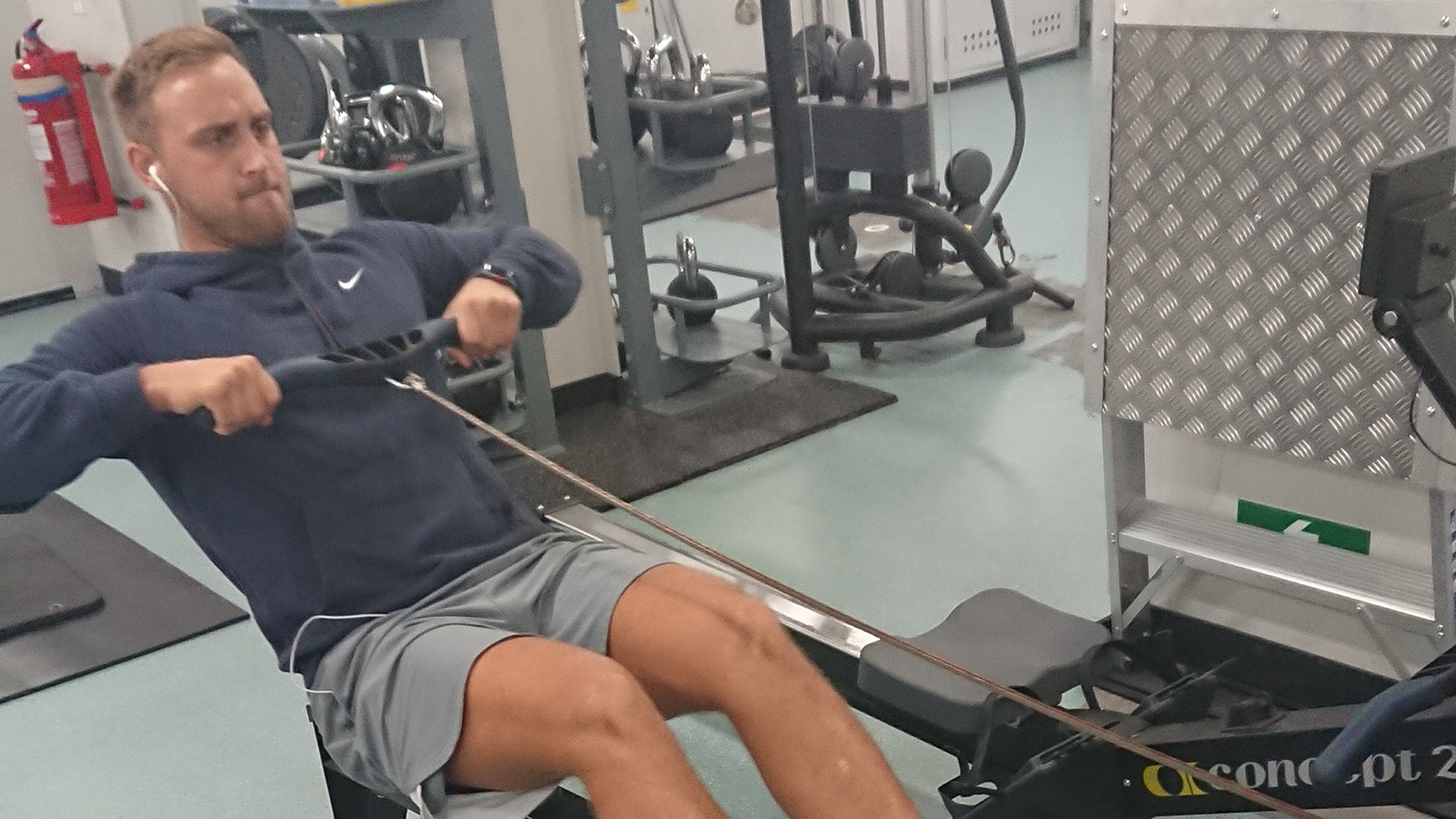 Between September and December of 2019, Whatmore and his colleagues are enduring a challenge to row the distance, port to port, of their upcoming three month deployment – a minimum distance of 14,820km. This equates to rowing the distance of the Atlantic Ocean twice by using the rowing machines on board, all to raise money for Royal Navy Royal Marines Charity who support sailors, marines and their families during and after service.
Ahead of the challenge, Whatmore took the time to answer some questions on indoor rowing, the motivation behind the challenge and the nuts and bolts of the huge team effort.
What role do indoor rowing machines play in day-to-day fitness training on deployment?
What a lot of people don't know is that indoor rowing machines work around 85% of the body's muscles while still delivering a cardiovascular workout. In a work environment like ours where heavy lifting is a day to day occurrence, indoor rowing machines are ideal because we can stay fit whilst we maintain our strength which keeps us operationally effective.
Do many of the team have a background in rowing, either indoor or on water?
Many of the team members taking part in the challenge are part of the ship's own rowing team which is headed up by the ship's Chief Physical Training Instructor, so they compete in rowing championships around the world. I, personally, got into rowing while briefly working at HMS Calliope in Newcastle only a few months ago. A couple of times a week we had to row the boats up and down the Tyne river for work purposes and I fell in love with it, so I got into indoor rowing and started organising this challenge.
What are your favourite indoor rowing workouts?
I like challenging myself with a 2000m challenge, so 1500m at a fast but sustainable pace and then a 500m sprint to try and beat my last time. But we have some team members who are into CrossFit so they mix up rowing with weightlifting and calisthenics. One member of the team also uses a rowing machine for fartlek training: 200m steady pace, 200m fast pace and 200m sprint, repeated either for time or repetitions.
How are you planning to divide up and complete the distance between you?
This question took up to bulk of my planning! I had to work out all of the distances port-to-port, find out how many days we were at sea in between port visits and then, based on the numbers, decide how many team members we would need. I didn't want to have so few team members that it was near impossible to achieve, but also I didn't want to have so many team members that it would be too easy – it is a challenge after all. A lot of plans for distances and times got scrapped and I honestly hadn't done so much maths since I left school! While I can't disclose the exact number of kilometres each team member has to cover each day, due to operational security, what I can say is that all the team will be pushed physically every day.
What initiatives will the money raised go towards?
RNRMC divide out a lot of their funds to various charities that support serving personnel, veterans and their families including SSAFA, Combat Stress, Veterans Outreach Support, The Poppy Factory and many more. Also, RNRMC use funding to pay for veterans to attend Remembrance Parades, Family Days for serving personnel and their loved ones, Christmas stockings for deployed personnel, state of the art gym equipment for ships and shore units and much more. They do an amazing job and, as a team, we are proud to support them.
To donate to Ryan and the team, visit their donation page here.