Tokyo 2020 Olympic Games: a year to go
Wednesday 24 July marks a year until the Tokyo 2020 Olympic Games begin – GB rowers Mat Tarrant and Karen Bennett talk about their impressions after a recce there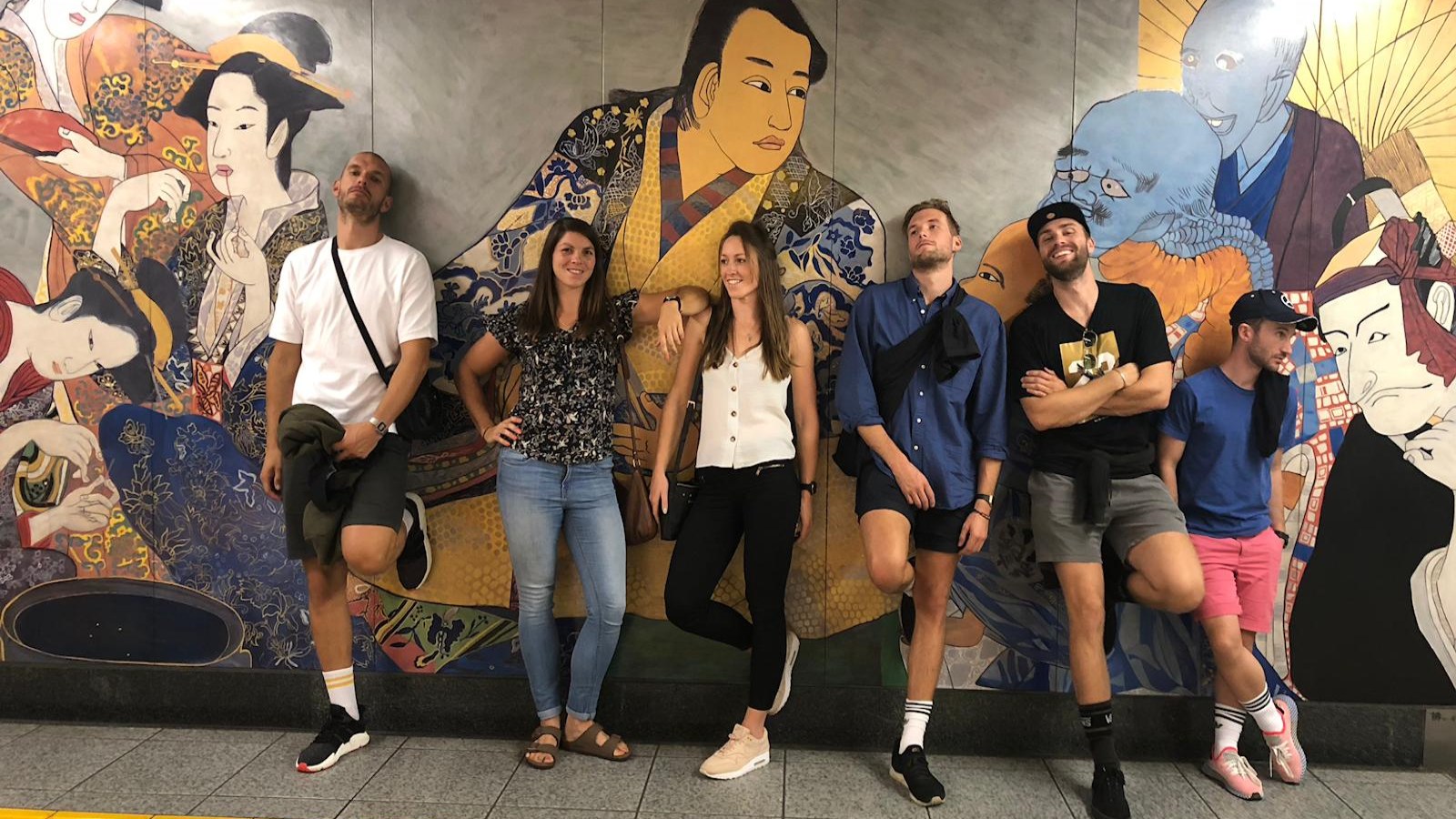 A visit to the Olympic venue ahead of the Olympic and Paralympic Games has always been an important part of the GB Rowing Team squad's preparation.
In October last year, Mat Tarrant and Karen Bennett formed part of the 30-strong group that travelled to Tokyo after being selected following their results in the World and European Championships.
With vital Olympic qualification places up for grabs at this year's World Rowing Championships, both athletes knew that visiting the Japanese capital could provide a vital boost to the season's campaign.
Martin Cross talks to Mat and Karen about their trip.
Mat: We all train for the opportunity to race and hopefully bring back medals for our country so to fall short and watch from the sidelines – as I did in Rio – is always hard. Tokyo will hopefully be my chance to scratch that itch and achieve a dream I've been chasing for the last 13 years. So, yes, it was exciting to go. For me, it made the Olympics feel a lot closer and really made me understand the importance of this season.
The aim was to introduce the majority of the squad to Tokyo – the culture, the people, food, noises, public transport and to gain a better understanding of how our 'day-to-day' could plan out. So we had trips to both the Olympic village and the regatta course. The idea is that when we arrive for the Games in 2020, it won't be a shock and the environment will feel more familiar and comfortable.
We went to the Robot Restaurant, which was so crazy but a lot of fun
Karen: Despite mixed feelings about the trip beforehand, I'm really glad I went. We were only a week back into formal training after the World Championships break, so part of me wanted to crack on with training. Our eight had finished a disappointing sixth in Plovdiv – we have to finish in the top five this year to qualify direct for Tokyo – so it felt a bit like I didn't deserve to go; but the experience was both an invaluable preparation for the season ahead and motivation for the Games in 2020.
Mat: We weren't going to be in Tokyo for long – about five days – and after an 11½ hour flight, our first day was all about staying awake and trying to get over jet lag.
Karen: Visiting the rowing venue was a particular highlight. It reminded me a bit of Plovdiv with a bridge on the first half of the course. It's not that wide – pretty much like a normal rowing lake, though because this course has walls, there are wave-absorption mechanisms to dampen any swell. When we were there, there was a cross tailwind.
Follow GB!
Get the latest GB Rowing Team news by following @BritishRowing on Instagram.
Mat: When we weren't training or visiting, we also took the chance to sample the local food. We went to the Robot Restaurant, which was so crazy but a lot of fun! We also went to a fancy sushi restaurant for Alan Sinclair's birthday – the sushi was incredible and was made in front of you.
Karen: The trip concluded in an exciting way. Brendan Purcell [British Rowing Director of Performance] set up a great scavenger hunt round Tokyo for us.
We were divided into six teams. There were five points if you took a selfie in front of a famous tourist attraction. My team had an advantage as we had Moe Sbihi. He and his wife Rachel had just spent two weeks holiday in Tokyo, so Moe knew exactly where to go. But Brendan had decided to award 50 points on the unlikely chance that one of the teams might run into an All Black – the Kiwis were there acclimatising too ahead of the 2019 Rugby World Cup. We didn't meet one but, amazingly, three of the other teams did. They got the 50 points – not us. But it was great fun.
Read the full article in the current issue of Rowing & Regatta. Find out more here.