GB teams announced for World Rowing Junior Championships and Coupe de la Jeunesse
Great Britain junior rowing teams have today been selected for the 2019 World Rowing Junior Championships (Tokyo, Japan) and Coupe de la Jeunesse (Corgeno, Italy)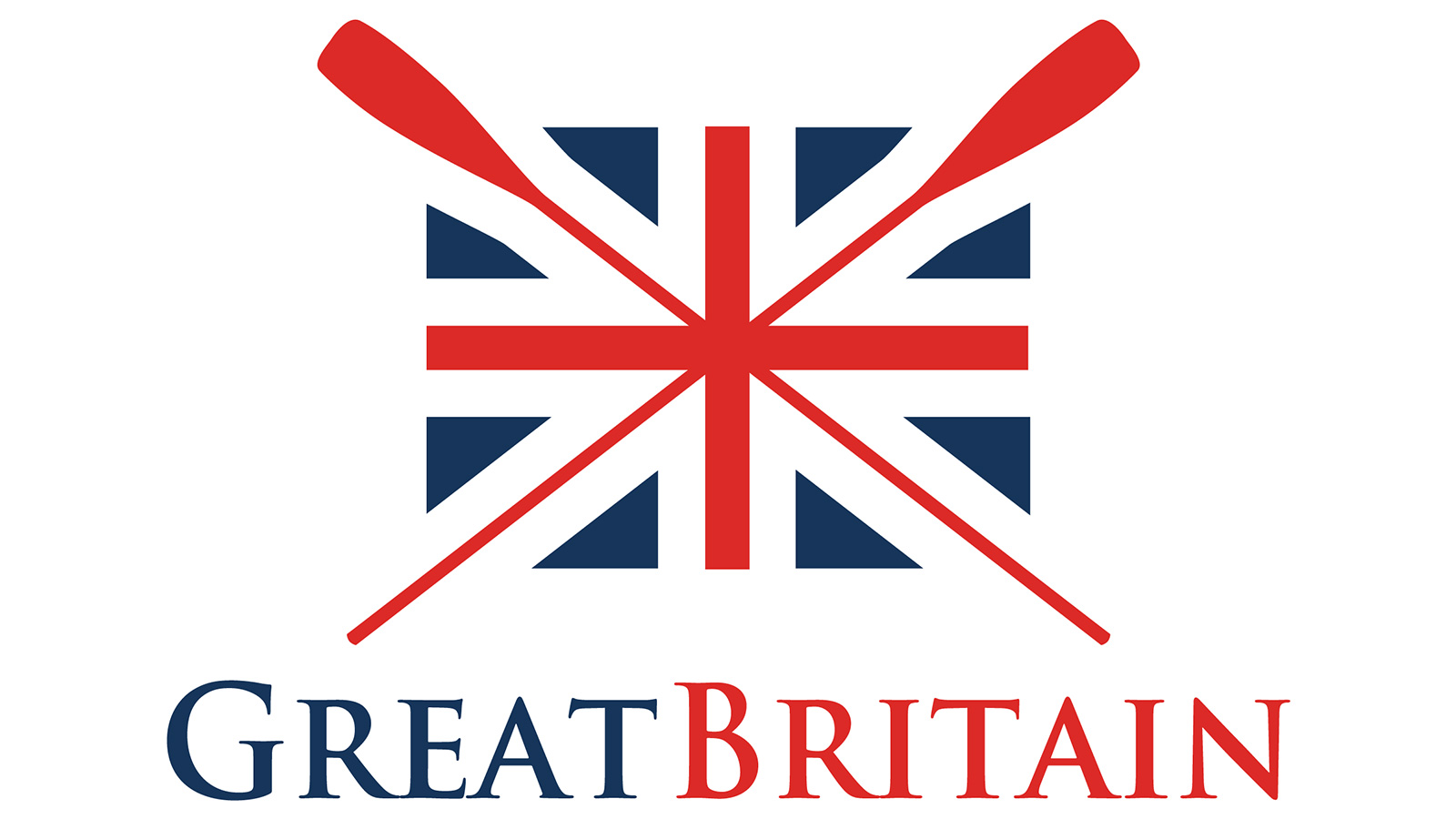 32 junior rowers will contest the World Championships from 7-11 August at Tokyo's Sea Forest Waterway, the newly constructed venue for next summer's Olympic and Paralympic Games.
The team will no doubt be inspired by the record-breaking success of Great Britain's U23 squad at the World Championships in Sarasota last weekend. 24 of the weekend's U23 medallists had previously competed for Great Britain at a World Rowing Junior Championships with Casper Woods, Henry Jones, Henry Blois-Brooke, Matthew Rowe, Felix Drinkall, Hope Cessford, Holly Dunford and Lucy Edmunds having been part of the squad as recently as 2017.
A 50-strong GB junior team will head to Corgeno, Italy from 2-4 August to defend their title at the Coupe de la Jeunesse. Great Britain has won the overall title for the previous three years at the competition, which last year took place in Cork, Ireland.
British Rowing Director of Performance Brendan Purcell said: "The Junior World Championships and Coupe de la Jeunesse are always exciting opportunities for aspiring rowers and even more so this year, as the World Championships team will compete on the 2020 Olympic and Paralympic course.
"Lead Coach Ade Roberts has pulled together a talented team of athletes and coaches who will be able to use this opportunity to gain extremely valuable experience for the future."
You can keep up to date with World Championships results here and Coupe de la Jeunesse results here.
GB Rowing Team crews for Junior World Championships
Junior men's pair (JM2-)
Henry Pooley (Eton College BC)
James Stevenson (Westminster School BC)
Coach: Helen Taylor (Hampton School BC)
Junior men's four (JM4-)
Joseph Middleton (St Paul's School BC)
Miles Beeson (Aberdeen Schools Rowing Assoc.)
Oliver Parish (St Paul's School BC)
Felix Rawlinson (Radley College BC)
Coach: Dave Currie (Shiplake College BC)
Junior men's eight (JM8+)
Dom Brown (Shiplake College BC)
Connor Brown (Abingdon School BC)
Max Beekenkamp (St Paul's School BC)
James Watson-Gandy (Eton College BC)
Cameron Spiers (St Paul's School BC)
Simon Nunayon (Eton College BC)
Iwan Hadfield (Monmouth School RC)
Henry Pearson (Eton College BC)
Ben Ray (cox) (St Paul's School BC)
Coach: Patrick Duggan (King's College School BC)
Junior men's single sculls (JM1x)
Seth O'Connor (Henley RC)
Coach: James Loveday (Leander Club)
Junior men's quadruple sculls (JM4x)
Julian Van Gelderen (The Windsor Boys' School BC)
Edward Roy (Henley RC)
Balthasar Issa (Henley RC)
Miles Devereux (Leander RC)
Coach: Mark Wilkinson (The Windsor Boys' School BC)
Junior women's pair (JW2-)
Abigail Topp (Aberdeen Schools Rowing Association)
Megan Hewison (Aberdeen Schools Rowing Association)
Coach: Florence Griffiths (Kingston RC)
Junior women's four (JW4-)
Hannah Medcalf (Kingston RC)
Phoebe Snowden (Henley RC)
Alexandra Riddell-Webster (Godolphin & Latymer BC)
Amber Harwood (Kingston RC)
Coach: Bethan Thomas (Kingston Grammar School BC)
Junior women's double sculls (JW2x)
Lauren Henry (Leicester RC)
Olivia Morgan (Shiplake College BC)
Coach: Howard Marsh (Leicester RC)
Junior women's quadruple sculls (JW4x)
Angharad Broughton (Llandaff RC)
Emma Dabinett (Marlow RC)
Jessica Read (Bedford Modern School BC)
Ella Stanhope (Warrington RC)
Coach: Ade Roberts (GB Rowing Team)
GB Rowing Team crews for Coupe de la Jeunesse
Junior men's pair (JM2-)
Dominic Valt (St Paul's School)
George Langstone-Bolt (St Paul's School)
Coach: Sam Lapage (St Paul's School)
Junior men's four (JM4-)
Ned Rae Smith (Radley College)
Alex Senior (Radley College)
Arnav Sawhney (Westminster School)
Seb Hjortland-Marks (Shiplake College)
Coach: Harry Lyons (Radley College)
Junior men's coxed four (JM4+)
Dominic Newton (Latymer Upper School)
Emil Ghattas (Radnor House School)
George Thompson (Kings College School)
Ben Brockway (Shiplake College)
Jack Tottem (cox) (Monmouth School RC)
Coach: Rory Copus (Abingdon School)
Junior men's eight (JM8+)
Freddie Nielsen (Radley College)
Adam von Bismarck (Westminster School)
Milo Taylor (St Paul's School)
Felix Kwok (St Paul's School)
Peter Denton (Radley College)
Will Burgess Watson (Eton College)
Rhys Ash (Shiplake College)
Calum Betteley (King's College School)
Zahir Ala (cox) (King's College School)
Coach: Paul Williams (Monmouth School)
Junior men's single sculls (JM1x)
Paul Phillips (Agecroft RC)
Coach: Tom Mapp (Welsh Rowing)
Junior men's single sculls (spare) (JM1x)
Stephen Hughes (Leander RC)
Coach: Tom Mapp (Welsh Rowing)
Junior men's double sculls (JM2x)
Louis Powell (Lea RC)
Luca Ferraro (Lea RC)
Coach: Harry Skinner (Lea RC)
Junior men's quadruple sculls (JM4x)
James Forward (Nottingham and Union RC)
Joe Long (Henley RC)
Alex Jonas (Tideway Scullers School)
Jo Willis (Leander Club)
Coach: Lewis Sloan (Thames RC/Windsor Boys' School)
Junior women's pair (JW2-)
Selena Jones (Latymer Upper School)
Alice Patton (St Andrew BC)
Coach: Ashley Carter (Putney High School)
Junior women's four (JW4-)
Mia Andersen (Latymer Upper School)
Avery Louis (St Paul's Girls' School)
Emma Berry (Henley RC)
Olivia Sutton (Surbiton RC)
Coach: Leon Redman (Henley RC)
Junior women's eight (JW8+)
Mia Andersen (Latymer Upper School)
Avery Louis (St Paul's Girls' School)
Emma Berry (Henley RC)
Olivia Sutton (Surbiton RC)
Selena Jones (Latymer Upper School)
Alice Patton (St Andrew BC)
Emily Keen (Sir William Perkins' School)
Evelyna Davies (Tideway Scullers School)
Charlotte Gregory (cox) (Lady Eleanor Holles School)
Coach: Leon Redman (Henley RC)
Junior women's single sculls (JW1x)
Isabel Lack (Tideway Scullers School)
Coach: Rhona MacCallum (Tideway Scullers School)
Junior women's double sculls (JW2x)
Anna Buchanan (Glasgow Academy)
Zoe Scheske (Tideway Scullers School)
Coach: Dan Cooper (GB Rowing Team)
Junior women's quadruple sculls (JW4x)
Phoebe Hayden (Isle of Ely BC)
Emily Keen (Sir William Perkins' School)
Avril Walters (St. George's College)
Lily Abbott (Kingston Grammar School)
Coach: Johnathan Keir (Sir William Perkins' School)