Biggest ever British Rowing Junior Championships to take place this weekend in Nottingham
1,047 crews will take part during the three-day event from Friday, 19 to Sunday, 21 July at the National Water Sports Centre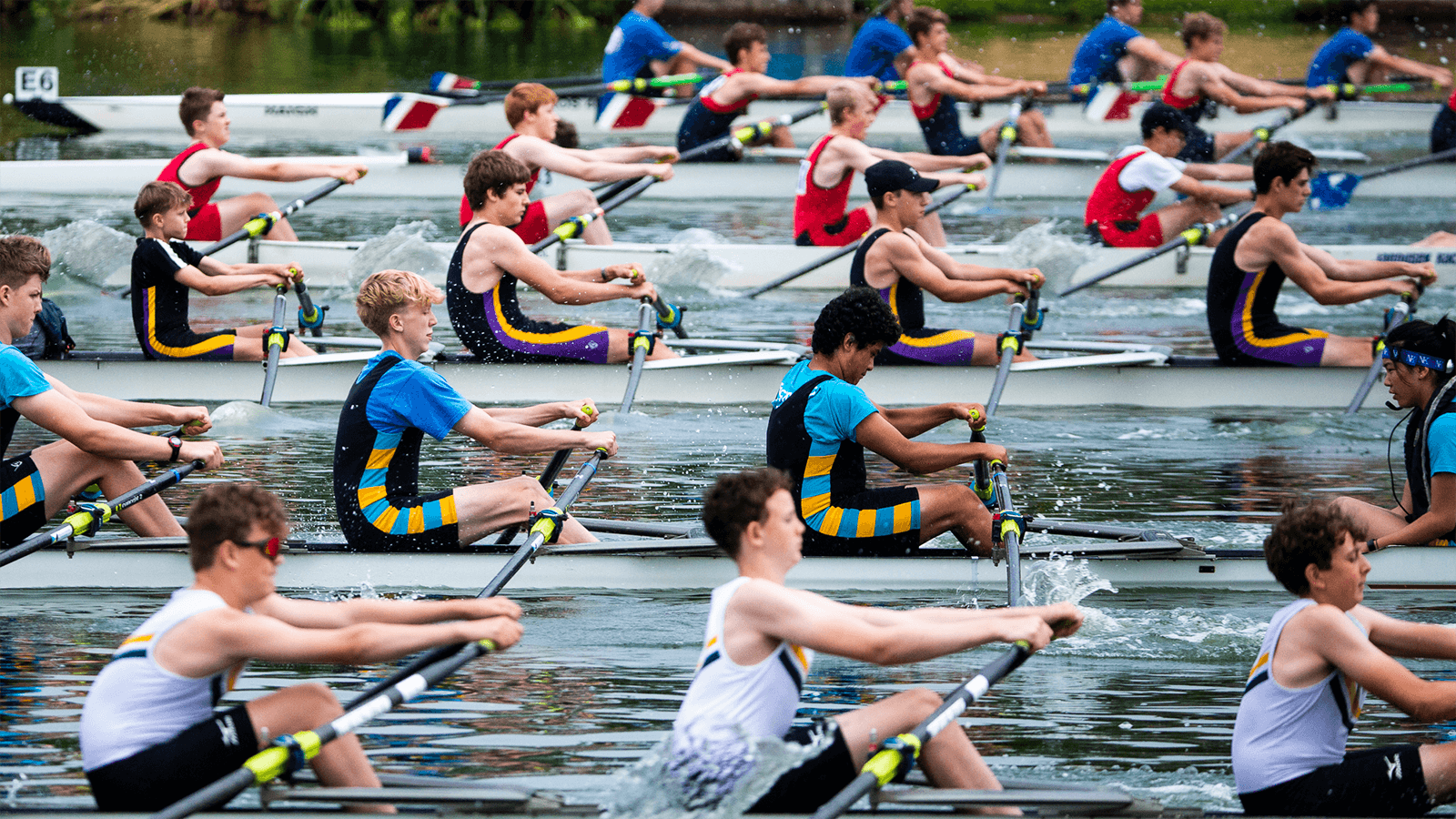 The biggest ever British Rowing Junior Championships will be held this weekend (19-21 July) at the National Water Sports Centre, Nottingham.
1,671 junior rowers and coxes from 131 clubs will compete against each other in a bid to be crowed British Champion at the three-day rowing event.
Junior rowers are travelling from as far afield as Inverness, Falmouth, and the Isle of Wight at what will be the final major rowing event of the season for many of the rowers.
Over 30 hours of live action will take place on the water, which will be streamed live on British Rowing's YouTube channel.
On Friday, 19 July, J14 rowers will compete in an omnium event in singles or doubles, where junior rowers will be tested on their technical sculling skills and speed, before the day concludes with the J14 racing in quads over 1,000m.
On Saturday and Sunday, J15, J16 and J18 crews will race in a combination of 1,500m time trials and 2,000m side-by-side racing, with all A/B finals due to be held on Sunday.
Spectators can come down to watch the rowing stars of the future at the National Water Sports Centre from £15 per car, per day (paid on the day, in cash) or, if you can't make it to Nottingham, tune into the live stream to follow the racing
Get involved in the conversation and get live updates on social media using the hashtag #BRJC19.
For more information about the British Rowing Junior Championships, click here.