Doncaster RC row 24 hours indoor to raise funds for their club
Doncaster RC recently held a 24 hour indoor rowing marathon to raise funds for their club. Rick Rolt and Carol McGlone fill us in on the details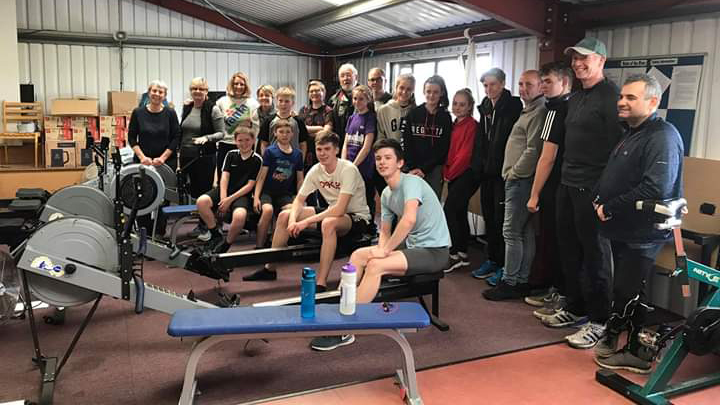 "The challenge was a continuous 24 hour row on 2 rowing machines, which took place at our boathouse in Hexthorpe. Although not particularly in the public domain, the location did afford our night shift (the performance juniors and their coach) the security of a safe place to be for their 'sleep over' – not that they had much time to sleep..! The event took place from 11.00 on Saturday, 30th March until 12.00 on the 31st, where the extra hour was to take account for the overnight change to British Summertime.
Like many rowing clubs, we rely on member subscriptions to pay our bills. We undertook the challenge to bolster finances and secure our club for this and future generations of rowers. All sections of the club were represented, from our youngest juniors to our eldest masters (70+): boys, girls, women and men. As well as bringing the club together for a common cause, the event demonstrated that rowing really is for everyone and cemented the club values of 'rowing for all'.
All sections of the club were represented, from our youngest juniors to our eldest masters
Each individual completed a 30 minute stint before handing over to a colleague, ensuring the handle was kept moving at all times. After a 30 minute rest, they then carried out another 30 minutes on the machine before, in many cases, staying around to support their colleagues.
We achieved 648,545m (equivalent to 405 miles) between the two machines and raised an amazing £4370!"
Doncaster RC has also recently opened its doors as a #GoRowIndoor club, with their first class due to take place on Monday, 13th May, 10.00-11.00am. Ensuing classes will take place at the same time every subsequent Monday. This will be free to existing members of the club and £5 to non-members –  get in touch with the club to find out more.
At British Rowing, we love to hear what your club has been up to – you can share #YourStories here.