Kiwi fruit and pineapple smoothie
Brighten your day by sampling this tasty smoothie with a tropical twist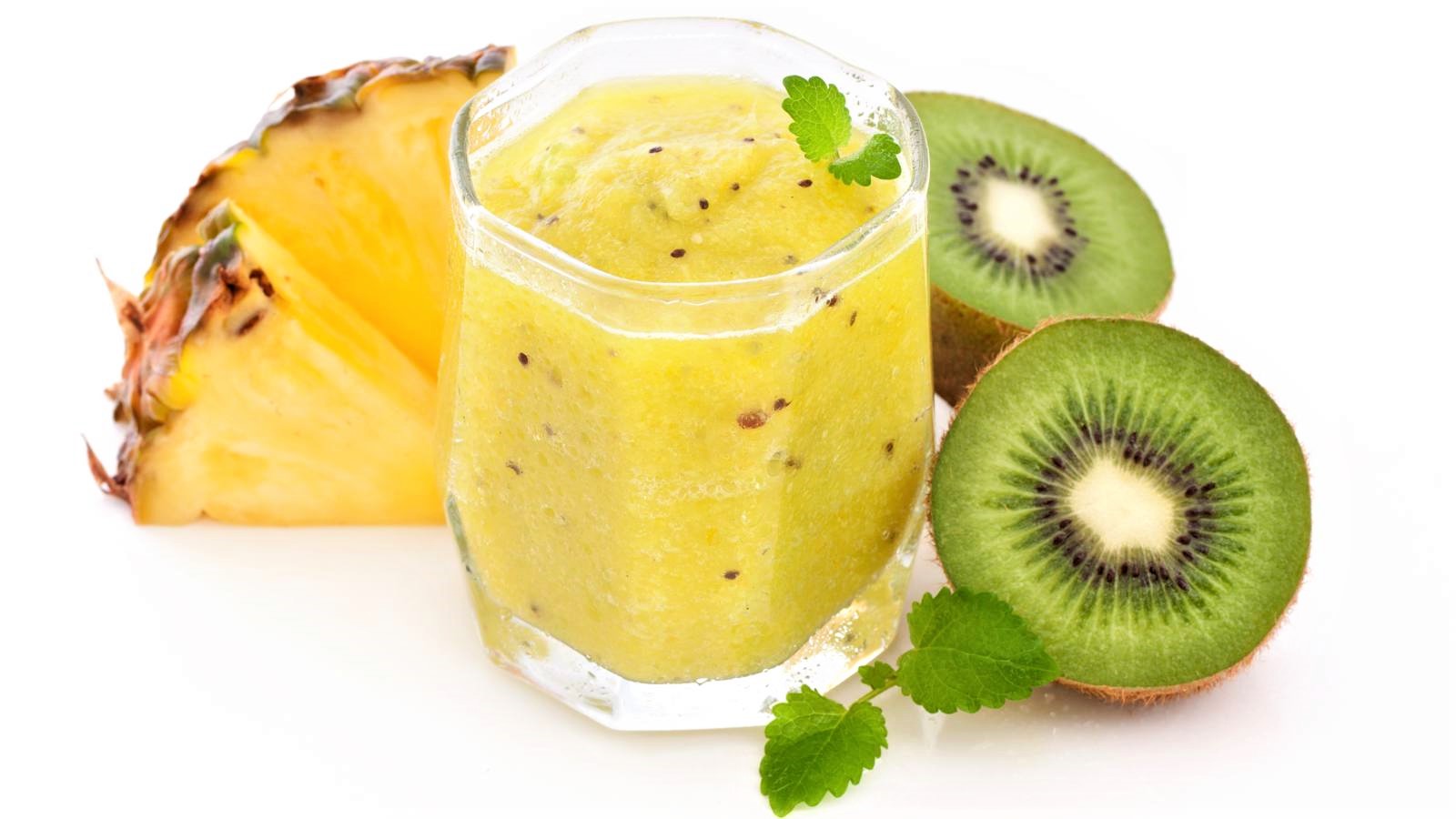 With kiwi fruit and pineapple, this smoothie from Rowing & Regatta nutritionist Jacqueline Birtwisle is bursting with fibre, beta-carotene and vitamin C. The yoghurt makes it a good source of calcium and B vitamins, so a great choice when thinking about healthy bones.
Kiwi fruit and pineapple smoothie
Serves 2
Ingredients
250ml pure pineapple juice
2 ripe kiwi fruit
125g fresh (or tinned) pineapple, cut into chunks
125g plain low fat yoghurt – or (for a dairy free alternative) almond or hazelnut milk
1 heaped teaspoon honey
Cinnamon (optional)
How to make it
Simply place all the ingredients in a blender and blend until smooth.
This recipe originally featured in Rowing & Regatta magazine. Find out more about the magazine here.