Easy-peasy vegetable pasta in one wonder pot
Why not try this nutritious vegetarian meal – the perfect meal if you're short on time and budget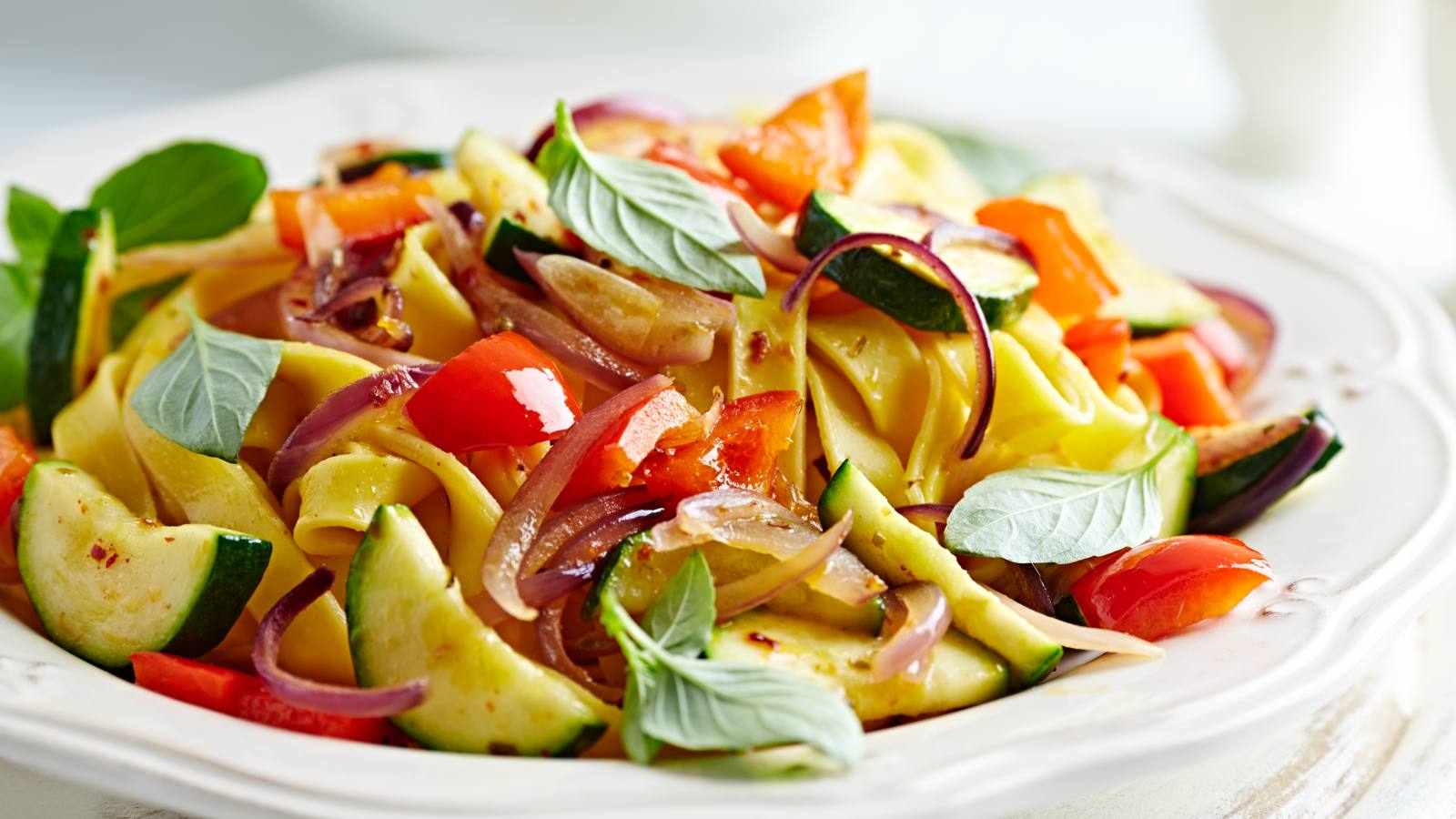 This tasty one-pot pasta recipe from Rowing & Regatta nutritionist Jacqueline Birtwisle is easy to cook after training and should be ready to eat in less than 15 minutes.
Add a Greek yoghurt for dessert afterwards, and you'll have a top pot meal.
Easy-peasy vegetable pasta
Serves 2
Ingredients
400g pasta (use wholemeal for more fibre)
A few pitted olives
2 red peppers
1 courgette, peeled, in thin strips
100g of sundried tomatoes
1 large onion
2 garlic cloves
A sprinkling of dried chilli
Handful of basil leaves
Tin of chopped tomatoes
2 cups of water
500ml water
100g of grated parmesan
How to make it
1. Chop the ingredients into a big pan.
2. The amount of liquid you need to add depends on how much pasta you are using.
3. Cover the pan and bring to a boil.
4. Reduce to a low simmer and cook for about 12 minutes – until almost all the liquid has evaporated.
5. You can add or replace any of the ingredients to really make this dish your own wonder pot!
This recipe originally featured in Rowing & Regatta magazine. Find out more about the magazine here.