Four more Great Britain crews secure semi-final places on day three of World Rowing Championships
Andy Houghton wins his PR1 men's single sculls heat, with repechage wins for lightweight men's single sculls and lightweight women's double sculls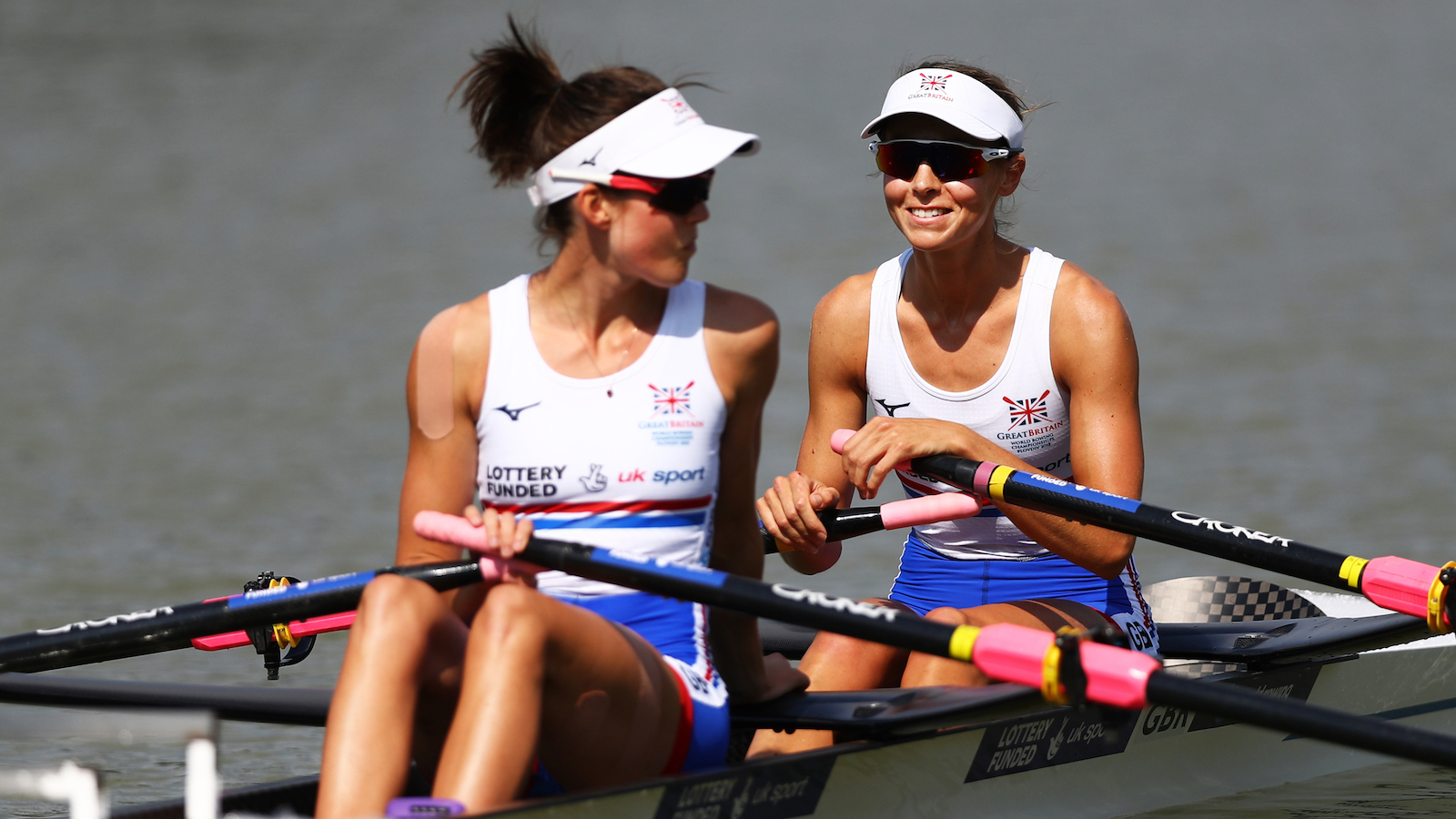 All four British boats in action on day three of the World Rowing Championships reached the semi-finals, with three winning their races.
Andy Houghton overcame a 60-minute delay to his PR1 men's single sculls race to come away with the win over Brazilian rival Rene Pereira. The result completed a clean sweep of heats wins for GB's three Para-rowing crews.
Sam Mottram raced well to take victory in the lightweight men's single sculls repechage. The Leander rower crossed the line a length up on Mexico's Alexis Lopez Garcia as both moved through to the semi-finals.
Ellie Piggott and Emily Craig also progressed from their lightweight double sculls repechage with a win by a length and a half. They'll battle for a place in the medal final in the semi-final on Thursday.
The women's four were involved in one of the closest races of the day as they ensured progress from the repechage with a strong last 500m. With three of the four crews going through to the semis, GB moved past Canada with 200m to go to keep their Championships alive.
Wednesday's racing sees both the men's and women's eights get their campaigns underway, with the quarter-finals of the men's pair, men's single sculls and lightweight men's double sculls.
You can watch all of the racing live on the World Rowing website as well as following along on the British Rowing Twitter, Facebook and Instagram accounts.
Results
PR1 men's single sculls heat (top two qualify for the semi-final)
1. Great Britain (Andy Houghton), 10:01.96
2. Brazil, 10:03.93
3. Belgium, 10:40.21
Lightweight men's single sculls repechage (top two qualify for the semi-final)
1. Great Britain (Sam Mottram), 6:54.64
2. Mexico, 6:58.46
3. Austria, 6:59.09
Lightweight women's double sculls repechage (top two qualify for the semi-final)
1. Great Britain (Ellie Piggott & Emily Craig), 6:57.14
2. Canada, 7:00.60
3. Germany, 7:12.65
Women's four repechage (top three qualify for the semi-final)
1. Netherlands, 6:29.30
2. Romania, 6:30.56
3. Great Britain (Sara Parfett, Caragh McMurtry, Emily Ashford & Jo Wratten), 6:30.87